#2. Joe Rogan puts Mike Goldberg in his place while discussing Travis Lutter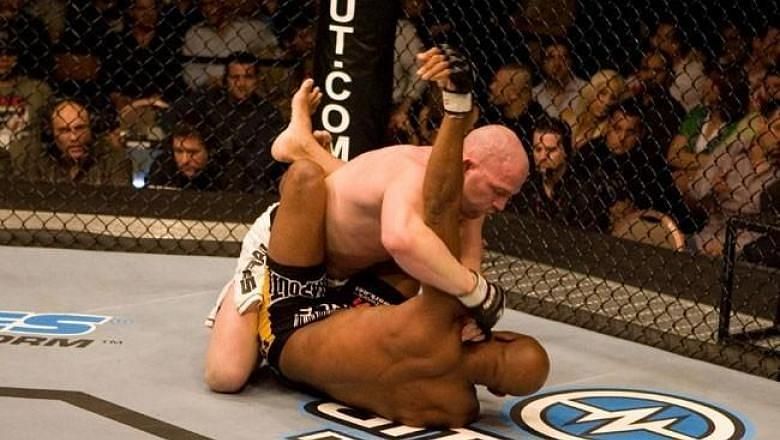 While both Jon Anik and Brendan Fitzgerald have now been largely accepted as the UFC's main play-by-play men, longtime fans of the promotion will probably still hold a soft spot for Mike Goldberg.
The veteran play-by-play man departed the UFC in late 2016, but it's safe to say that over the years, he made some highly memorable calls, usually alongside his commentating partner Joe Rogan.
However, fans would often criticize Goldberg for some of his more hyperbolic claims during UFC events. And perhaps one of the reasons his partnership with Joe Rogan was so beloved was that Rogan would simply not let him get away with such moments.
One example of Rogan's brutal honesty towards Goldberg came at UFC 67 in February 2007. That event was headlined by what should've been a UFC middleweight title bout between champion Anderson Silva and challenger Travis Lutter, only for the fight to become a non-title bout when Lutter missed weight.
That didn't stop Goldberg talking up his chances, though, and so during his entrance, Lutter was somehow referred to as "the Michael Jordan of Brazilian jiu-jitsu."
Joe Rogan – immediately recognizing that the statement was basically nonsense despite Lutter's black belt and substantial skills on the mat – simply fired back by saying, "no, he's not."
Goldberg then attempted to compare Lutter to Larry Bird and Kobe Bryant, only for Rogan to refute those claims too. And of course, after the fight – which saw Silva submit Lutter with a triangle choke – it became painfully clear that Rogan's brutal honesty was also completely correct in this instance.
---
#1. Joe Rogan gets brutally honest with Brendan Schaub about his UFC title prospects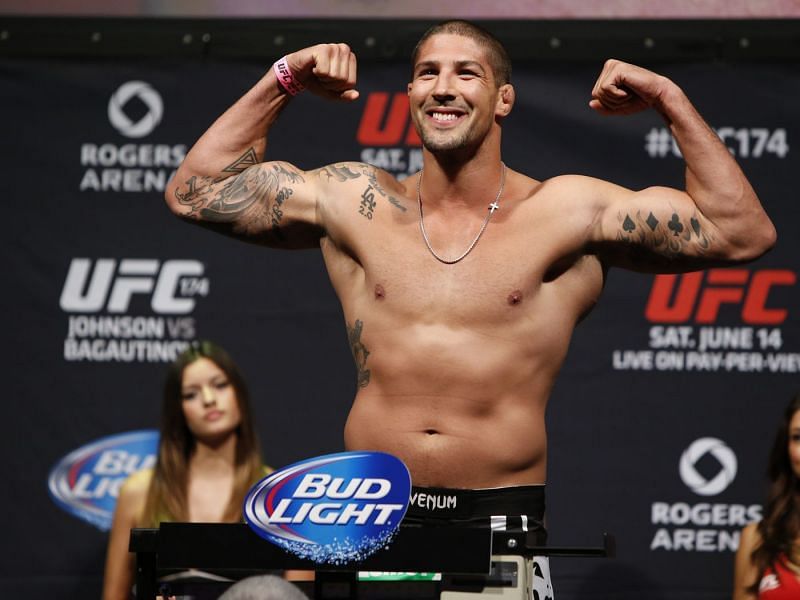 Perhaps the most brutal honesty we've seen from Joe Rogan came during a 2014 podcast interview with his good friend and then-UFC heavyweight contender Brendan Schaub.
At the time, Schaub was still a highly rated UFC heavyweight, but despite beating opponents like Mirko Cro Cop and Gabriel Gonzaga, he'd never quite been able to climb into the UFC title picture.
And when he lost to Travis Browne via TKO at UFC 181, Joe Rogan clearly felt that it was time to offer his friend some advice, despite the fact that it was going to be pretty tough for him to take.
Rogan essentially criticized Schaub's fighting ability – stating that he was not close to the elite fighters in the division like Cain Velasquez and Junior Dos Santos and often didn't seem prepared for his fights.
In turn, this led to a suggestion that Schaub's commitment to the sport perhaps wasn't as total as it needed to be to ever compete with those elite fighters.
And after telling Schaub that he loved him, he suggested that because of the potential brain trauma involved in MMA, 'The Hybrid' would be better off accepting that he would never make it to the top of the UFC – and should hang his gloves up instead of taking more damage.
The discussion was highly uncomfortable to listen to, but it evidently had an effect on Schaub. 'The Hybrid' never fought in MMA again, officially announcing his retirement in 2015.