5 UFC fighters with the most victories before their first defeat
568 //
12 Sep 2018, 06:35 IST
The fight game is a cruel one. One mistake and it could all be over. Almost every fighter will face defeat in their career. It is very rare a competitor will retire undefeated, but for the first time the current UFC lightweight champion, Khabib Nurmagomedov is teasing us with that faith. Although there's a real possibility that even he will be defeated when he meets 'The Notorious One', Conor McGregor, next month in what is being touted as the biggest fight in UFC history. Last year alone saw many huge undefeated stars be beaten.
UFC 228 on Saturday night saw Liverpool's Darren Till taste defeat for the very first time in his Mixed Martial Arts career. The Gorilla boasted an impressive 17-0-1 record before falling at the hands of the welterweight champion, Tyron Woodley, via a second-round submission. The defeat came out of nowhere, as no one had expected Till to lose the way he did, or Woodley to have as much of an ability to dominate the other fighter. Unfortunately for Till, although he survived a huge number of hard blows, he was not able to last and while trying to defend himself, pulled Tyron too close. In the end, he had to tap out from the D'Arce Choke.
We're going to take a look at the 5 fighters with the most victories before being on the wrong end of the result for a change. 
---
#1 Douglas Silva de Andrade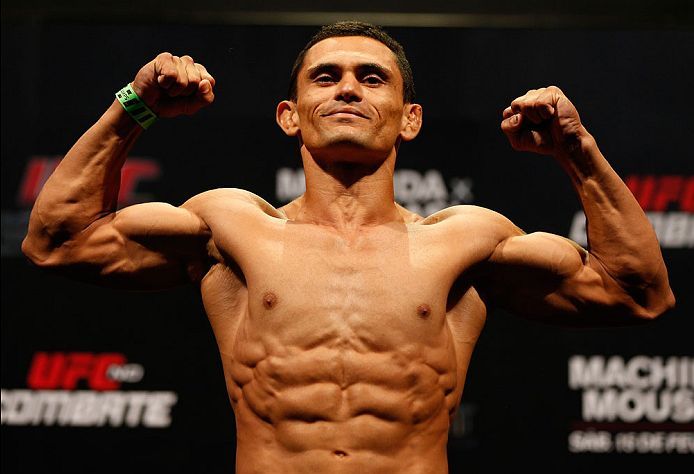 D' Silva achieved a record of 22-0 before losing for the first time but that's only half the story. The Brazilian actually suffered his first career defeat on his UFC debut after racking up the 22 victories fighting locally in his home country without any notable names on that list. Silva has however recently notched his most impressive victory to date, comfortably defeating Marlon Vera by unanimous decision back in February. Could this be the start of another impressive streak for the bantamweight?