One fighter who has been mentioned as a potential opponent for Shavkat Rakhmonov is Colby Covington, a former interim welterweight champion known for his brash personality and aggressive fighting style.
Following Rakhmonov's victory over Geoff Neal, Covington's Instagram page was reportedly flooded with comments from fans in Kazakhstan, Rakhmonov's home country, expressing their excitement at the prospect of a matchup between the two fighters.
Shavkat Rakhmonov, an up-and-coming welterweight fighter, recently notched his 17th consecutive victory by defeating veteran Geoff Neal on the main card of UFC 285 in Las Vegas. This impressive win is expected to bolster Rakhmonov's standing in the welterweight division and increase his chances of facing off against other top contenders.
Fans of Rakhmonov have been flooding Colby Covington's Instagram page with comments and the Kazakhstan flag to remind him of the growing interest in a potential fight between the two fighters.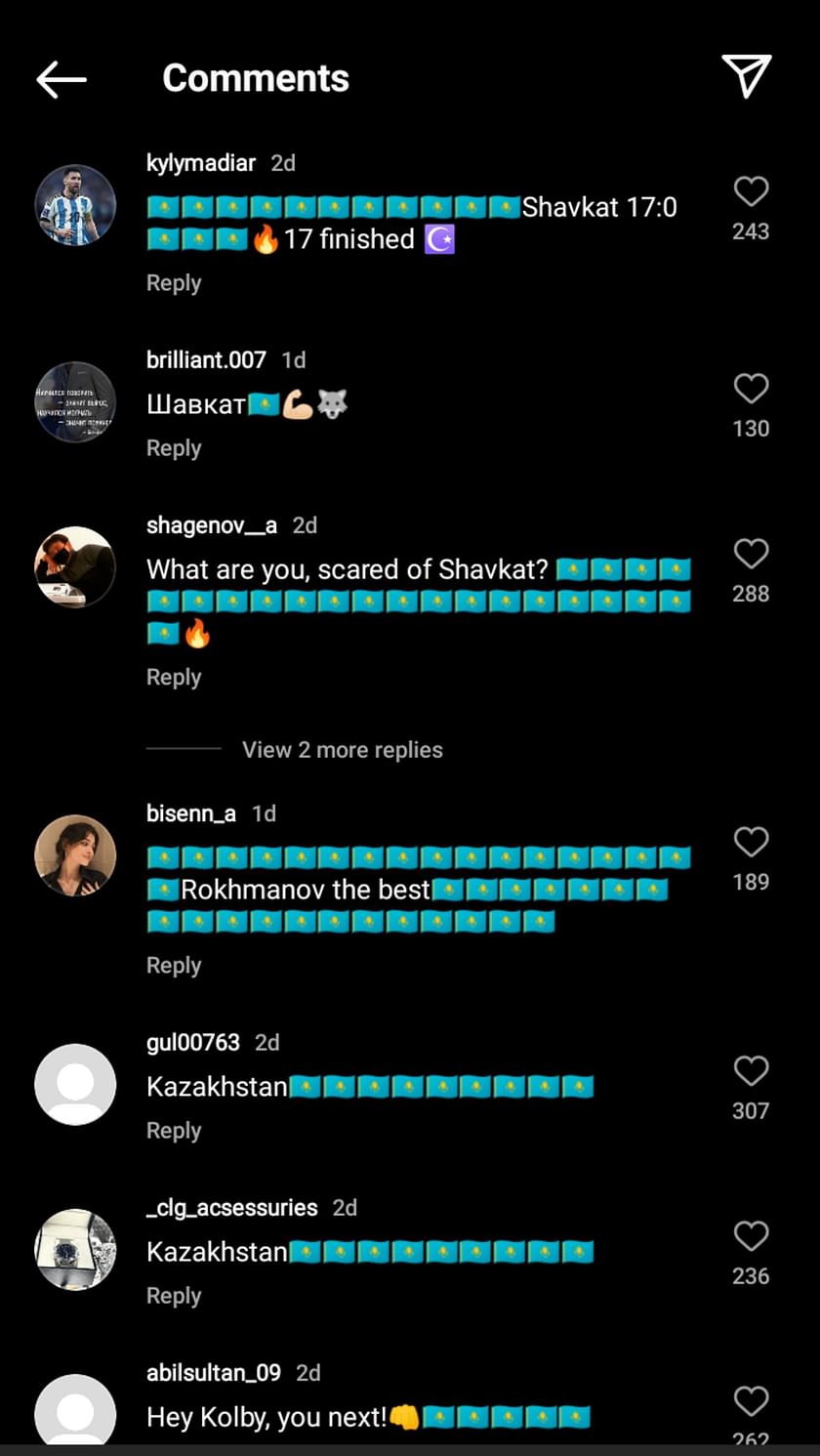 Check out more such comments: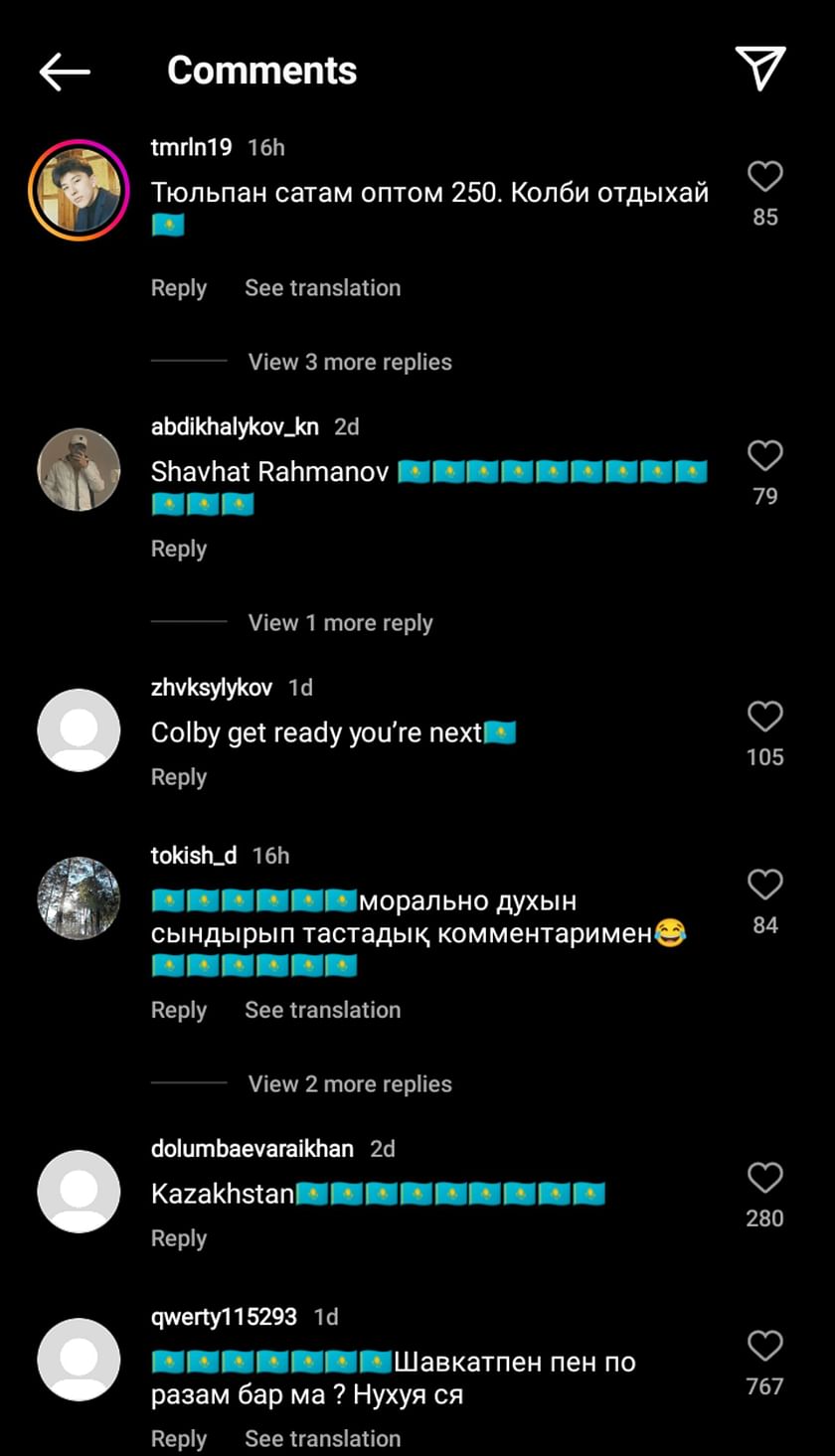 While there has been no official announcement of a potential matchup, the buzz surrounding Rakhmonov's recent victory and his impressive record have certainly put him on the radar of fans and analysts alike, many are eager to see how he will fare against other top welterweight contenders in the UFC.
---
Dana White on Colby Covington vs. Shavkat Rahkmonov potential matchup
Shavkat Rakhmonov, an undefeated welterweight fighter, added another victory to his impressive record by defeating veteran fighter Geoff Neal at UFC 285.
This win marks Rakhmonov's seventeenth consecutive win, solidifying his status as a rising star in the welterweight division. An impressive submission victory over Neal is expected to boost Rakhmonov's rankings and help him climb to the ranks towards the top of the division.
At the UFC 285 post-fight press conference, UFC president Dana White discussed the prospective showdown between Colby Covington and Shavkat Rahkmonov and stated:
"That's fun. It's a fun one. I'm not making the fight. I'm just saying I didn't know, but well see. Colby's ready to fight. He's ready to fight anybody. We've reached out to him for a couple of different fights and he said yes to it, but it just didn't work out."
Check out the entire conversation below:
Despite not having fought since winning a unanimous decision against Jorge Masvidal at UFC 272 about a year ago, Colby Covington, a two-time welterweight title challenger, is eager to step back into the octagon. 'Chaos,' is fully prepared and available to compete once again. Despite his time away from the sport, Covington's fighting spirit and drive remains intact as he seeks to return to the UFC and continue his journey towards becoming a champion.