UFC fans on Reddit have been debating this week about who they believe are the lowest IQ fighters amongst multiple divisions' top 5 competitors.
Michael Chandler tops the list despite the lightweight star being one of the most popular fighters in the organization. Although his record is fairly mixed (2-3 in the UFC), 'Iron' has earned either a Fight or Performance of the Night bonus in four of his fights, including Fight of the Year for his barnburner against Justin Gaethje in 2021.
According to one fan, the 36-year-old gasses out too quickly in the first round as he's trying to find a highlight finish:
"Chandler by far. Uses all his energy in the first round."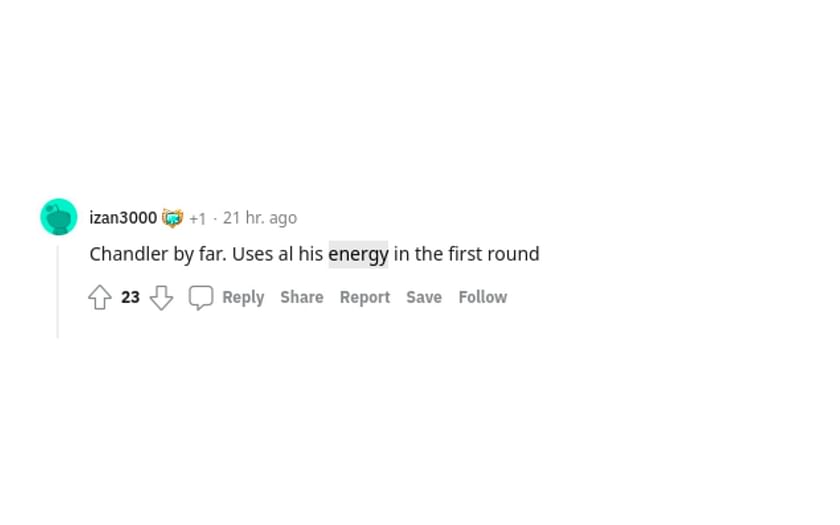 Another fan believes Justin Gaethje's game plan is to take damage whilst dealing it, which isn't a sign of a smart fighter:
"Chandler and Gaethje both fight like they want a fight of the night bonus. Gaethje arguably knows that if he gets people to fight his way, he wins every time, so it's smart but also it's dumb in that he finishes every fight with literally a lower IQ."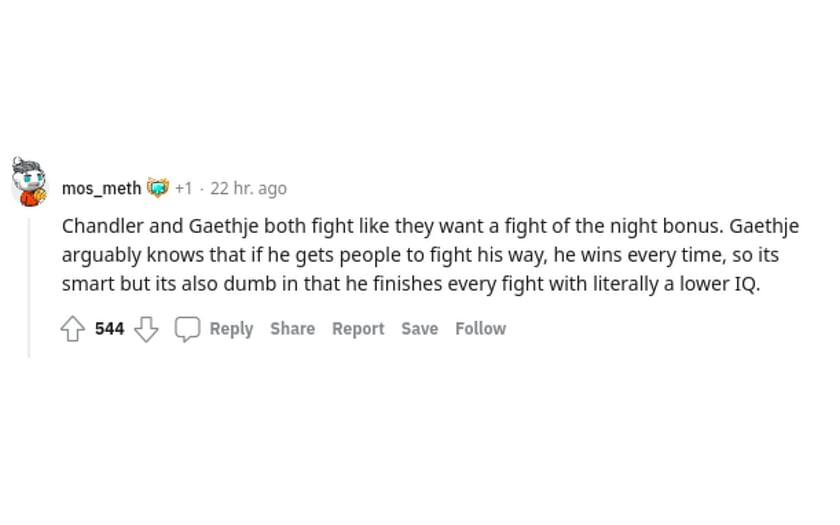 Reddit user @Jaxboi98 stated that UFC middleweight Marvin Vettori should be on the list as they didn't understand his game plan in the rematch with Israel Adesanya or his bout with Robert Whittaker:
"Marvin Vettori is up there. I don't know what his strategy was for Rob nor Izzy"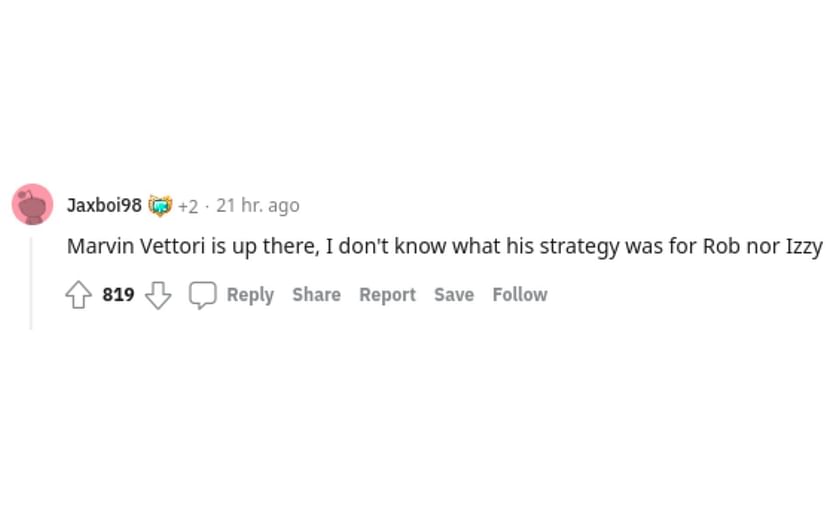 Check out more of the fan debate below: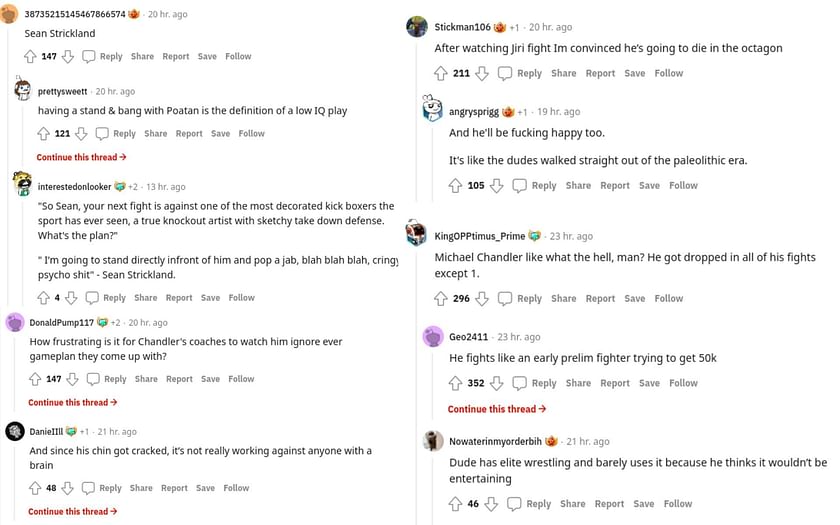 ---
UFC light heavyweight Anthony Smith gives his take on Michael Chandler's team "begging" him to stick to the game plan
At UFC 281, Michael Chandler vs. Dustin Poirier lived up to the hype as the two men went to war and earned the Fight of the Night bonus.
'Iron' was submitted in the third round despite dominating the second with his wrestling. The 36-year-old also had his moments in the first round with his relentless pressure but was rocked by Poirier while overextending.
According to Anthony Smith, Michael Chandler is fighting too much like a showman. 'Lionheart' also added that Chandler ignored his corner's advice, who had repeatedly told him to use wrestling and takedowns:
"He cannot help himself. Like what's the battle here, do you wanna be an entertainer or do you wanna win? And he can't do both. He can't. So he's swinging for the fences and I wish you could've seen his team begging him to stick to the game plan. He can't help himself, it's just who he is."
Catch Anthony Smith's comments here: