Well, despite not having a lot of name value, it'd be hard to call UFC Fight Night 160 – the promotion's debut in Denmark – anything but a success. The show delivered hugely when it came to action, with four of the six main card fights ending in finishes and the two that went the distance being entertaining too.
Along the way we got the emergence of new contenders at Light-Heavyweight, Middleweight and Welterweight – and the Danish crowd were also sent home happy after the two native fighters on the card – Nicolas Dalby and Mark Madsen – left with their hands raised.
Here are the best and worst moments from UFC Fight Night 160: Hermansson vs. Cannonier.
#1 Best: Cannonier stakes his claim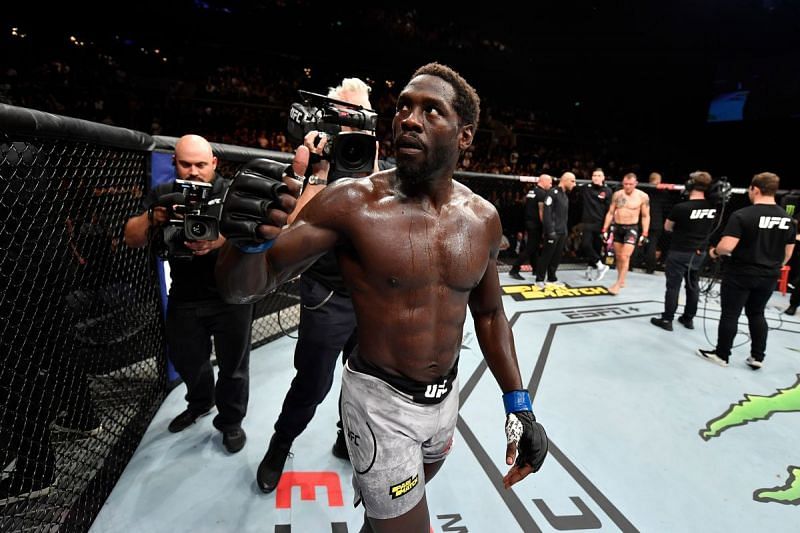 Last night's main event – a Middleweight showdown between Jack Hermansson and Jared Cannonier – sounded like a lot of fun on paper, and due to the status of both men as rising stars, it seemed guaranteed to throw up a potential new title contender in the division. Most fans – myself included – seemed to be favouring Hermansson after his masterful victory over Ronaldo 'Jacare' Souza earlier in 2019, but it turned out we were way wrong.
Hermansson was the clear crowd favourite, unsurprisingly given he hails from Sweden, but it looked to me like he was almost too nervy last night, and while he pushed the pace in his trademark style, it felt like he was too committed to taking Cannonier down. And despite arguably winning the first round, that commitment allowed Cannonier to really work his striking.
And early in the second round, 'The Killa Gorilla' capitalised, landing a clean uppercut that dropped Hermansson before finishing him off with some violent shots on the ground. Despite beating Anderson Silva last time out, I still wasn't sure about Cannonier as a legitimate contender at 185lbs. Last night was enough to change my mind – so hopefully the UFC throws him into a potential #1 contender's match next.
#1 Worst: The refereeing job in Dalby vs. Oliveira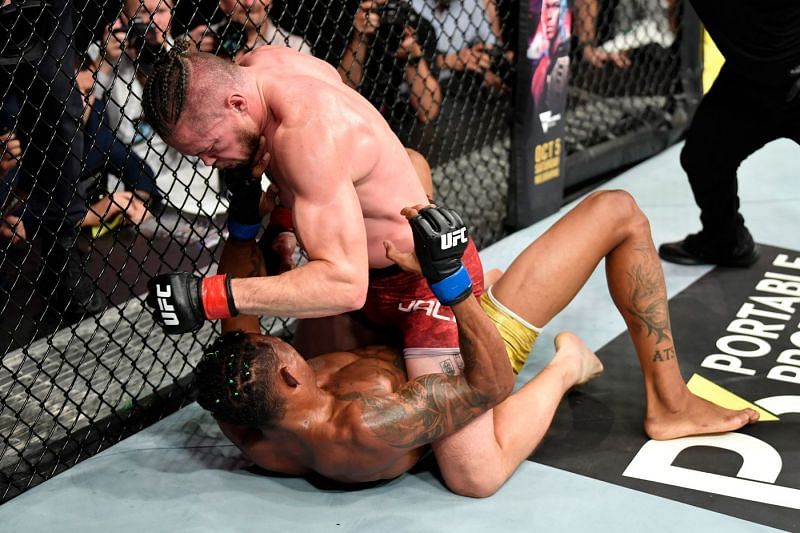 I'll preface this by saying that it was pretty cool to see hometown hero Nicolas Dalby return to the UFC with a big victory like this one. Dalby had been cut by the UFC back in 2016 after going 1-2-1 inside the Octagon, but he'd been able to put together a strong record since – 3-1 with one No Contest – to set up this return. Alex Oliveira looked like a tricky opponent, but by the time the third round began, the fight appeared to be tied; Oliveira taking the first, Dalby the second.
And it appeared that Oliveira was on the verge of winning the fight once he secured a takedown, got into side mount and began to work Dalby over with short elbows. In a strange move though, referee Rebin Saber – I've never heard of him before – decided to stand the fighters up. That allowed Dalby to turn the tide, get his own takedown and outwork Oliveira for the decision.
I'm not saying that Oliveira was downright robbed here – we just don't know what would've happened in the round without the stand-up – but it was definitely a bad call and assuming Saber is a local referee, is another piece of evidence to suggest that the UFC should probably just arrange to stick to veteran refs – the likes of Marc Goddard and Herb Dean – in order to avoid gaffes like this.
#2 Best: Von Preux strikes again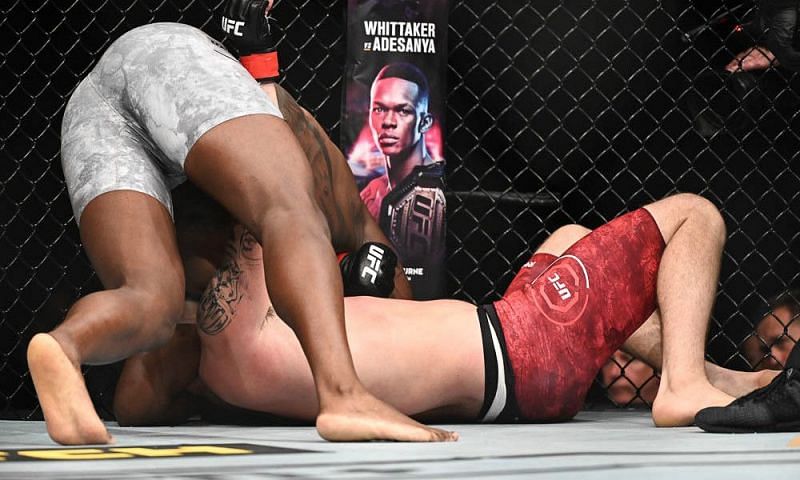 I'll be frank and say that Ovince St. Preux's performance against Michal Oleksiejczuk wasn't the best of his career by a long shot; he was being largely pieced up by the Polish fighter in the first round of their fight and Oleksiejczuk's body work in particular was doing a ton of damage, clearly slowing St. Preux down to the point where he almost looked out of steam by the time the round ended.
But in the second round he managed to turn the tide by wrestling with Oleksiejczuk, and from there – to the shock of practically everyone – he managed to secure his patented choke to force the Pole to tap out. The choke in question is commonly known as the Von Flue choke, but given OSP has now used it to win a ridiculous FOUR fights, it should probably be re-christened to in the very least, the 'Von Preux choke'.
St. Preux is clearly done as a top-level contender at 205lbs – he's taken too much punishment over a long career to be anything but a gatekeeper now – but a damn good gatekeeper he is. Oleksiejczuk will likely bounce back from this as he looked amazing in the first round, but this was a pretty tremendous win – and finish – from OSP however you look at it.
#2 Worst: Chiasson falls as a prospect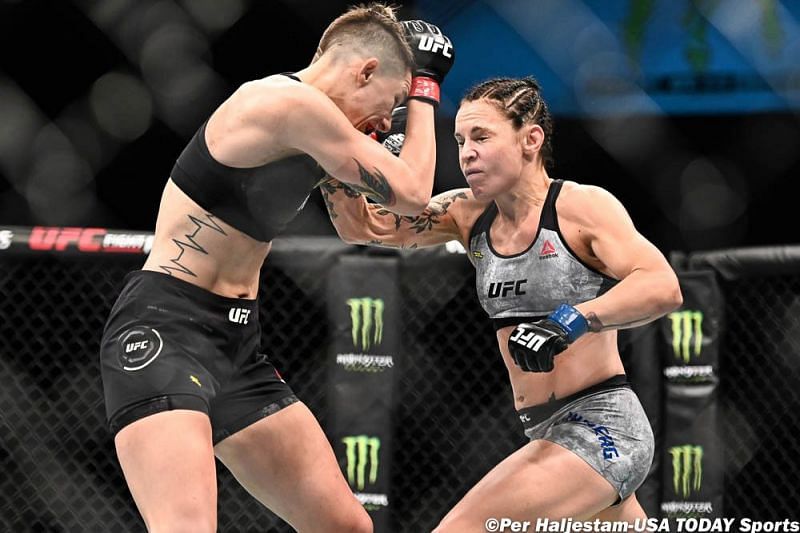 One of the more intriguing fights on last night's undercard was the Women's Bantamweight showdown between prospect Macy Chiasson and European veteran Lina Lansberg. Chiasson – the winner of the 28th season of The Ultimate Fighter – had looked tremendous in her first three UFC bouts, and Lansberg – who had put a record of 3-3 together in the Octagon – seemed like another stepping stone for her.
It wasn't to be though as Lansberg fought a gritty and impressive fight to take the final two rounds after dropping the first one. She largely won the fight with her clinch work and wrestling, something that was surprising to me considering Chiasson is a huge 135lber who fought and succeeded at 145lbs on TUF. So why is this in the 'Worst' category?
Well, because we know Lansberg's ceiling and no offense to her, but she isn't a title contender. Women's Bantamweight is an incredibly thin division right now – witness Germaine De Randamie receiving the next shot at champ Amanda Nunes – but Chiasson was one of the few prospects worth watching there. In all honesty she's still a solid prospect, but the bloom was knocked off her rose last night and that was disappointing.
#3 Best: Ion Cutelaba's violent showing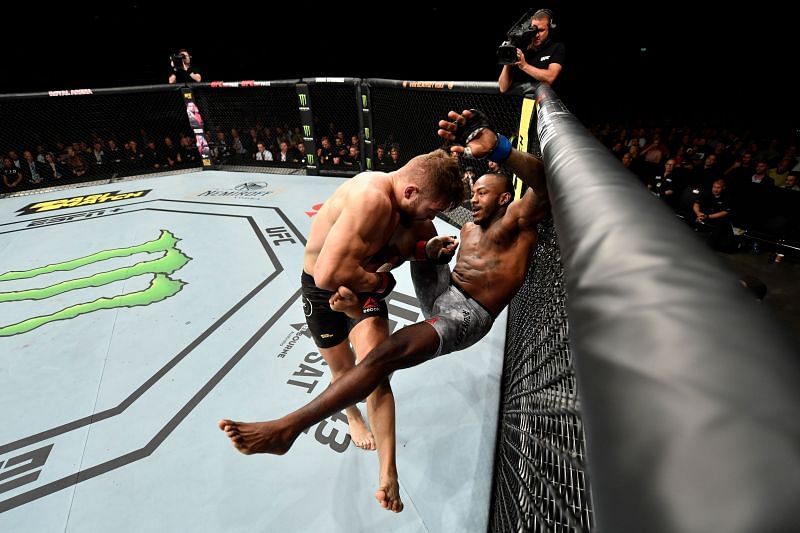 Outside of the main event, the fight I was most looking forward to last night was the 205lbs battle between Ion Cutelaba and Khalil Rountree. I've been high on Cutelaba for a while now – he's a colourful personality and his fighting style is ridiculously aggressive – and I felt like this was a fight that he could win, but when he screamed into Rountree's face during the weigh-ins, the pressure was ramped up a little – how stupid would he have looked had he lost?
Thankfully, 'The Hulk' didn't lose last night – he won in brutal fashion and probably should've been awarded with a $50k bonus for his efforts. Rountree tagged him with some hard shots early on but Cutelaba took them well and eventually got a takedown, where he destroyed the kickboxer with some incredibly violent elbow strikes, picking up a TKO at the halfway mark of the opening round.
At just 25, Cutelaba is still a very young fighter, but he's clearly got the skills – and the sheer intensity – to do some big things in the Light-Heavyweight division. If he can work on his glaring weakness, namely issues surrounding his cardio, then I think he can become a genuine title contender in the near future.
---
Follow Sportskeeda Wrestling and Sportskeeda MMA on Twitter for all the latest news. Do not miss out!