Despite being an ESPN+ Fight Night show, this one is also pretty loaded, with a Flyweight title fight at the top of the card in the form of Valentina Shevchenko vs. Liz Carmouche. It's the first time the UFC has put a title fight onto an ESPN+ card since their debut on the streaming service back in January.
Overall, despite a lot of injury issues, this one looks like it could be a lot of fun. Here are the predicted outcomes for UFC Fight Night 156: Shevchenko vs. Carmouche II.
---
#1 Valentina Shevchenko vs. Liz Carmouche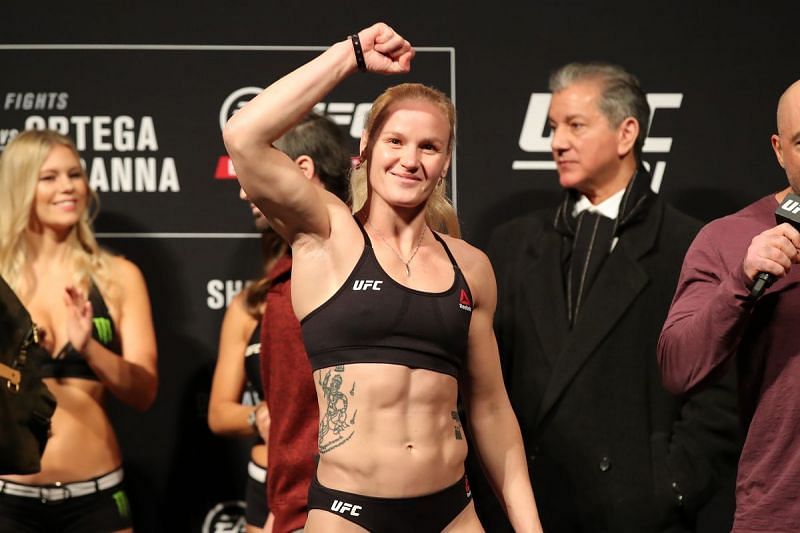 For years the UFC has made a habit of allowing their champions to attempt to avenge losses they suffered earlier in their careers, even if the fighter who gave them that loss doesn't necessarily deserve of a title shot.
Chuck Liddell, for example, was matched with Jeremy Horn in 2005 despite Horn having been away from the UFC for four years, while more recently, Stipe Miocic was given the chance to avenge his loss to Junior Dos Santos despite the Brazilian being on the shelf for more than a year beforehand.
This fight definitely belongs in that kind of ilk. Perhaps that's harsh to Carmouche, who has won her last two fights, but then she lost her Flyweight debut to Alexis Davis prior to that and in reality, it's hard to argue that she deserves a title shot right now.
But then Flyweight isn't the most well-settled division right now, and despite having just one title defense it's already beginning to feel like Shevchenko could be the kind of dominant champ who can chew up a challenger every few months or so. So why not let her attempt to avenge the only pre-UFC loss in her career?
For me, it's almost not even worth considering their first fight – back in 2010 – because there seems to be practically no footage of it, and while Carmouche won a second-round TKO, most mentions of the fight tend to suggest that Shevchenko was winning the fight until being caught by an up-kick – one that 'Bullet' has claimed was illegal – that caused a fight-ending cut.
If that was indeed the case, then it's hardly surprising. Simply put, Shevchenko seems to be one of the most skilled fighters in the entire sport right now. A phenomenal kickboxer who possesses incredible movement and timing, she's got a crazy amount of kickboxing titles to her name and comfortably outpointed Holly Holm on the feet in their 2016 clash. Sure, she doesn't necessarily have a lot of one-shot knockout power – her insane head kick KO of Jessica Eye aside – but nobody's come close to truly out striking her in the UFC.
Even Amanda Nunes had a ton of trouble with her despite Shevchenko being far smaller than the current Bantamweight and Featherweight champ.
Their first fight saw Nunes struggle on the feet and manage to win a decision based on her groundwork, and while the Brazilian won a decision in their rematch – basically a pure kickboxing match – it was fought at a tepid pace and the judges could easily have gone the other way.
That was of course at 135lbs, but at 125, Shevchenko is even more of a problem for her opponents. Her wrestling has always been surprisingly strong – she out-grappled Sarah Kaufman comfortably in her UFC debut – but at Flyweight she's more physically powerful than the majority of her opponents and thus far it's shown; she destroyed the overmatched Priscila Cachoeira on the ground and also used her takedowns to win the title in her fight with Joanna Jedrzejczyk.
Carmouche meanwhile has essentially been the same fighter since she debuted in the UFC back in 2013; powerful in the clinch, great cardio, and heavy strikes, but vulnerable against opponents she can't physically overwhelm.
She's been more active since moving to 125lbs, but her last fight against Lucie Pudilova was somewhat worrying; essentially she won the fight largely by stalling the Czech fighter out in both the clinch and on the ground, while all the real damage was done by Pudilova.
The question here is basically whether Carmouche can physically control Shevchenko, as that's her only path to victory – I think she's outmatched in every single area outside of that – and I honestly can't see her doing it.
Shevchenko seems as physically strong as any other fighter at 125lbs, I think she's already beaten two fighters I'd class above Carmouche in Jedrzejczyk and Eye, and really for me, it depends on whether she can pick up a stoppage.
Given Carmouche's toughness – she's never been TKO'd and has only been submitted twice – it'd be a real boon if Shevchenko can stop her, but I suspect more that we'll see 'Bullet' pick the challenger apart for a lopsided decision.
The Pick: Shevchenko via unanimous decision
#2 Vicente Luque vs. Mike Perry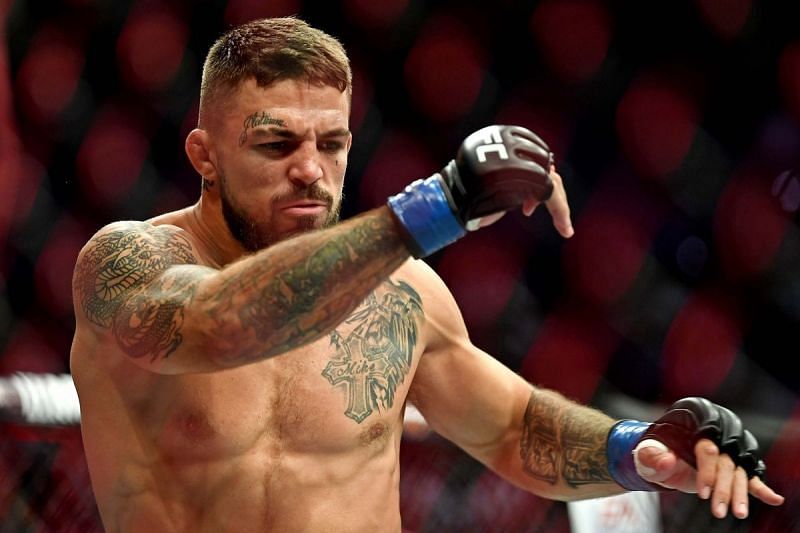 This Welterweight clash is flying under the radar somewhat, but in reality, it's an amazing fight. Vicente Luque is on an insane run right now – winning 9 of his last 10 fights, with the only loss coming to Leon Edwards.
And more to the point, all of those nine fights have been finished in violent fashion. Simply put, he's incredibly ruthless even for a professional MMA fighter – as we witnessed when he put away the hard-headed Bryan Barberena with just 6 seconds remaining in their fight in February.
Perry meanwhile hasn't quite lived up to the hype he garnered when he debuted in the UFC in 2016 with two violent KO wins, but his last two wins – over Paul Felder and Alex Oliveira – have also given hope that he's not quite the modern-day Phil Baroni – a largely one-dimensional if incredibly entertaining power puncher – that many fans feared he'd become by this stage.
Most notably, his recent win over Oliveira, in particular, was impressive. The Brazilian took the fight to Perry in the first round by forcing him onto the back foot, but in the second round 'Platinum' adjusted by using his wrestling to hurt Oliveira on the ground, and in the third it was Perry who pushed forward, imposing his will on 'Cowboy' with a more varied striking attack than we'd largely seen from him before.
No longer does Perry tend to just wing haymakers with every strike – he now seems more willing to pick at his opponent, which should bode well for him here compared to the more one-dimensional style he employed in the past.
Luque might have more of a reputation as a technician than Perry, but while that's obviously true on the ground – he's a phenomenal grappler and a genuine black belt in Brazilian Jiu-Jitsu – it isn't really the case on the feet.
'The Silent Assassin' is a brawler at heart and he has been since his entertaining stint on TUF 21 that saw him put on an incredible shootout with Hayder Hassan.
How Luque usually tends to win – unless he's faced with overmatched foes like his most recent victim, Derrick Krantz – is by being able to stay calm under fire and land the cleaner shots from the pocket than his opponent is able to. The issue for him in this fight is that while that worked against opponents like Barberena and Chad Laprise, it could get him into trouble against Perry.
Basically, if Luque takes the kind of shots from Perry that he took from Barberena, he'll almost certainly get knocked out. So for me, this comes down to how good Luque's fight IQ is. If it's even decent, then he'll look to use his striking to set up his grappling – largely attempting to copy the gameplan used by Max Griffin to beat Perry last year. He'll need a lot of movement, strikes from the outside and defensive skill, and if he can do that and get Perry down, he can definitely win.
If he's not that smart though, he'll be drawn into a brawl in the pocket with Perry and while he's a hard hitter and as I mentioned before, a clean striker during a brawl, he's likely going to be outgunned by a man who's never been stopped by strikes and who has unnatural power at 170lbs.
For me the smart pick feels like Luque – in his fight with the equally dangerous Niko Price he didn't really play with fire, instead choosing to pick him apart with low kicks from the outside before hurting and submitting him – but if he makes one mistake this could be over. I'll take Luque by submission, but to see Perry knock him out wouldn't surprise me either.
The Pick: Luque via second-round submission
#3 Humberto Bandenay vs. Luiz Garagorri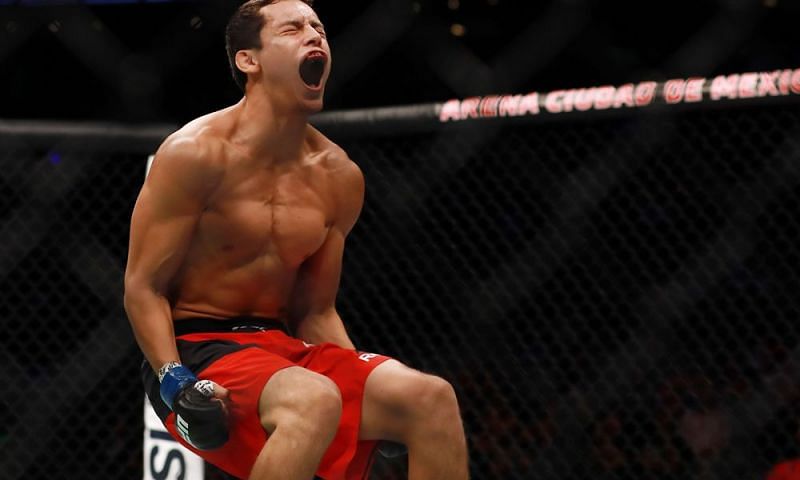 The UFC was always likely to find a home-based fighter to get the crowd into this show, but while they were able to deploy the experienced Guido Cannetti and Diego Rivas in Argentina and Chile respectively, they've had to bring in newcomer Luiz Garagorri to fill the role on this occasion.
Garagorri is currently 11-0 and from the footage I've been able to track down, he seems pretty good in all areas.
He's clearly a very aggressive striker, throwing all sorts of strikes usually from a Muay Thai-esque base, but he also seems adept on the ground too and has a nice mix of knockouts and submissions on his ledger.
The problem? He's been snacking on fighters on the regional circuit who largely have losing records. That just doesn't prepare a fighter for what they'll face in the UFC, particularly when they're not matched with a fellow newcomer.
Garagorri's opponent, Peruvian fighter Humberto Bandenay, won't be confused for a title contender at 145lbs any time soon, but what he does have is 3 UFC MMA fights to his name.
Sure, he's lost two of those three, and both his lone win and one of his losses went less than a minute combined, but in his last fight, he went the distance with Austin Arnett. Again, that doesn't make him a title contender – particularly as he lost – but it helped him gain far more experience at the UFC level than Garagorri is bringing in.
I'd say you can't class this as a squash match in favour of Bandenay; he's lost 6 times in his career and has been finished in all but one of those losses, which means he's not the most durable fighter.
That means that a man as purely aggressive as Garagorri might have a chance at catching him in a rush. In the end, though I just can't pick a guy who's been fighting since 2015 and only has squash fights over weak opposition to his name in good conscience, even if he is fighting at home.
The Pick: Bandenay via first-round TKO
#4 Volkan Oezdemir vs. Ilir Latifi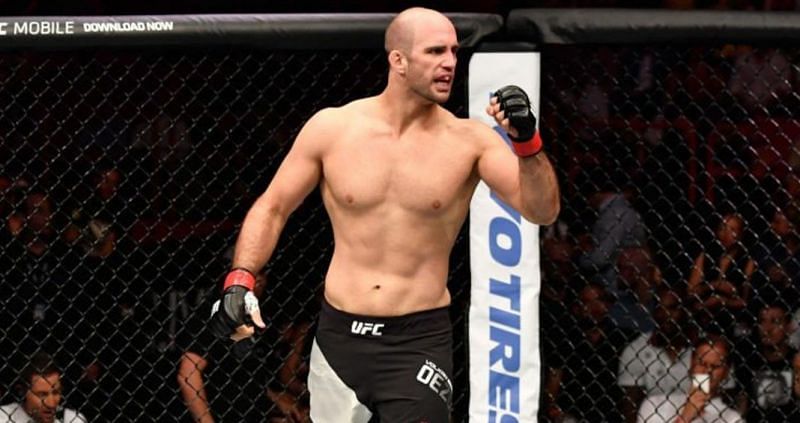 Like the much more-hyped Tony Ferguson vs. Khabib Nurmagomedov clash, this Light-Heavyweight fight simply feels cursed – to the point where I can't help thinking one of the two is going to come down with an injury or miss weight or something of the like before Saturday's show. Initially, they should've fought in June at Fight Night 153, but Latifi was forced out two days prior to the show with a back injury.
Next, they were re-booked for last week's ESPN show in New Jersey, only for Oezdemir to be denied a visa to enter the US, forcing the UFC to move the pairing to this show. Hopefully, it'll finally go ahead this time.
In my preview for their fight in June that was cancelled (which you can find here)- I essentially pointed out that Oezdemir's initial run to the top of the division was somewhat of an anomaly, as he capitalised on the thin nature of 205lbs more than anything.
So while his wins over Jimi Manuwa and Misha Cirkunov were excellent at the time, hindsight has proven that both men have serious durability issues, and while there's no shame in losing to Daniel Cormier, since then Oezdemir has largely reverted to the mean by also losing to higher-ranked foes like Anthony Smith and Dominick Reyes.
Latifi on the other hand is somewhat limited by his short and stocky frame, particularly against more dynamic opponents, but he packs a lot of striking power, has one of the better wrestling games in the division and while cardio isn't a hugely strong area for him, I've never seen him as tired as Oezdemir got in that Smith fight.
Essentially then, Oezdemir probably needs to catch the Swede with something heavy and get him out of there early on before he can establish his grappling.
Given Latifi's extreme toughness - he's only been stopped twice in his UFC career - I think he can survive that early rush from Oezdemir to grind him out.
The Pick: Latifi via unanimous decision
#5 Rodolfo Vieira vs. Oskar Piechota
Most UFC debutants don't garner a lot of hype these days – with the roster being so huge now.
Hot prospects are coming in much earlier than they once did meaning they don't build as much momentum, and it seems like crossovers from Bellator are few and far between now as well. That's why it's refreshing to see a genuinely exciting debutant in the form of Vieira here.
'The Black Belt Hunter' is one of the best grapplers on the planet right now; a multi-time Abu Dhabi champion since 2009, he's basically won every meaningful grappling tournament in the world on numerous occasions, and where we've seen other classical grapplers struggle in the Octagon due to their lack of explosive athleticism, that shouldn't be the case here.
Like Ronaldo 'Jacare' Souza, Vieira is an A+ athlete. A huge man for 185lbs, he's unbelievably fast and powerful, with a remarkably good takedown for someone who doesn't come from an amateur wrestling background. And as you can imagine, his top game is practically death for any of his opponents.
The issue for him? Like Jacare when he first started MMA, he's not quite used to striking and in the footage I've seen of his five MMA wins thus far, he doesn't look too natural on his feet even if it hasn't given him many problems thus far due to his stellar grappling. Therefore the big question here is whether he can run over Piechota as he's done his previous opponents.
Piechota – who hails from Poland – came into the UFC with a pretty strong reputation in his own right.
A Brazilian Jiu-Jitsu black belt under Robert Drysdale, he's not in Vieira's league on the ground but he still brought an excellent grappling reputation into his Octagon debut, and he showed skills both on the ground and the feet in beating Jonathan Wilson.
A second victory – a quick KO of Tim Williams – made him 11-0 and kept the hype train rolling, but a submission loss to Gerald Meerschaert then derailed any hope he had of developing into a contender.
And so here we are, with a once-hot prospect now feeling like he's been hand-picked to lose to another one.
That Meerschaert loss is the fight that largely worries me for Piechota here and is making me lean towards Vieira.
The Polish fighter trucked Meerschaert in the first round of that fight, beating him upstanding and coming close with submissions on the ground, but once Meerschaert turned the tables on him in the second and got some dominant positions on the ground, it looked like Piechota simply couldn't cope.
There's the chance that Piechota takes out Vieira in the first round with strikes; he's far better standing than the Brazilian and the fact that Vieira appears to shell up when someone swings for him is worrying.
But I'm just not convinced that the Polish fighter can stop the takedown and if he thought Meerschaert was nasty on the ground, he hasn't seen anything yet.
The Pick: Vieira via first-round submission
#6 Enrique Barzola vs. Bobby Moffett
It's been a long time since we've seen Barzola – one of the winners of Season 2 of TUF: Latin America on a UFC main card, but even if he isn't highly ranked, I'm not complaining about finally seeing him showcased again. 'El Fuerte' essentially fights like a young Diego Sanchez – a ball of furious energy looking to take his opponent down and beat them up en route to a possible TKO or submission.
Unfortunately, while he's beaten five of his seven UFC opponents, he seems to have the same limitation as Diego – even if he deserved the decision in his fight with Kyle Bochniak, his recent loss to Kevin Aguilar suggested that if he can't get a takedown, he's somewhat limited standing, even if he's a perfectly willing striker.
Will that be a major issue for him against Moffett, otherwise known as 'Wolfman'? I'm not convinced it will be. After winning a fight on Dana White's Contender Series last year, Moffett debuted with a cool submission win over Chas Skelly, choking him out with a beautiful D'Arce, but his second fight saw him just about outworked by Bryce Mitchell to lose a decision.
Worryingly, he was taken down basically at will by Skelly, who is a tremendous wrestler, admittedly, but then relied on his wrestling for his successes against Mitchell. That doesn't bode well against Barzola in my opinion. While 'El Fuerte' isn't as credentialed a wrestler as Skelly, he's certainly got the aggression to back Moffett up and get him down.
And while Barzola's somewhat erratic striking was exposed a little by Aguilar, Moffett just doesn't seem like the kind of technician who can capitalize on that hole in the Peruvian's game.
Assuming Barzola doesn't get silly with his head positioning – Moffett is a true expert at the D'Arce and could snake his way around Barzola's neck if he's given the opportunity – I think he'll have too much for 'Wolfman' and outwork him for a clear decision.
The Pick: Barzola via unanimous decision
#7 The Prelims: ESPN+ card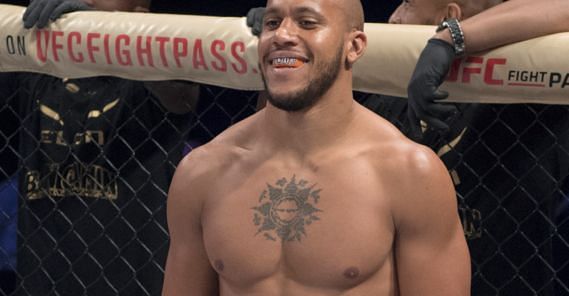 All of Saturday's preliminary bouts will also be shown on ESPN+, and strangely, we've only got 4 confirmed fights right now, as 3 others have been hit by injuries and late replacements have been sought – and haven't been officially confirmed by the UFC just yet.
At the top of the card – at least I think – is a Heavyweight fight between newcomers Ciyrl Gane and Raphael Pessoa Nunes.
Gane – a native of France – is just 3-0 in his career thus far but it must be said, with his huge, powerful frame, terrifying athleticism and hard strikes, it's easy to make a comparison with Francis Ngannou.
Gane doesn't seem nearly as polished as Ngannou was when he made his own UFC debut, but I think he'll have enough to take out Pessoa here with pure speed and brute force; Pessoa is a fellow striker rather than the grappling type who will likely test Gane later down the road. Gane by TKO is my pick.
At Strawweight, perennial gatekeeper Tecia Torres takes on Marina Rodriguez. It's a fascinating fight for Torres as it's the first time she's coming in as the betting favourite since her 2017 win over Julianna Lima, and it's easy to forget quite how good she is given she's lost her last three fights.
At her best, she's a very skilled striker who puts together ultra-quick combinations along with a stout grappling game, and her lone weakness really is a lack of stopping power. Rodriguez has looked strong thus far but I just don't see elite potential in her and that's what you need to beat Torres. I'll take Torres via decision here.
Next we have a Flyweight fight between Rogerio Bontorin and Raulian Paiva. Bontorin – a much hyped prospect – outworked Magomed Bibulatov in impressive fashion in his first fight, and given Paiva didn't show a lot in his own UFC debut, a loss to Kai Kara-France, it's hard to see him having much success here. I'd expect Bontorin to get into title contention – assuming the division survives – in the near future and I'll take him by TKO here.
At Bantamweight, Geraldo de Freitas faces Chris Gutierrez. De Freitas, an excellent grappler, made good on his UFC debut in February while Gutierrez picked up his own first UFC win earlier this year over Ryan MacDonald. I worry for him here though – he was comfortably outgrappled by Raoni Barcelos last year and the same could happen again here. De Freitas by submission is my pick.
The following three fights aren't official yet but are expected to be confirmed any time soon. First, Alex Da Silva takes on Rodrigo Vargas at Lightweight, with both looking for their first UFC win.
Vargas looks like a solid fighter in all areas with plenty of aggression, but the late notice for him is worrying. Da Silva meanwhile snatched defeat from the jaws of victory in his UFC debut, being choked out by veteran Alexander Yakovlev despite outgrappling him for a round. Da Silva via decision seems like the smart pick but this could go either way.
At Flyweight, Veronica Macedo takes on Polyana Viana in what could be the last chance saloon for Macedo, who has lost her last three fights.
Viana meanwhile looked good in her UFC debut, but has struggled to impose herself since, largely due to a weaker striking game. This could go either way really and I don't expect the loser back, but a hunch tells me to take Macedo, who has shown more aggression in her previous outings. I'll go Macedo via decision.
Finally at Welterweight, Russian striker Alexey Kunchenko takes on late replacement Gilbert Burns.
Assuming Burns isn't coming in totally out of shape, this sounds like a much more tricky fight for Kunchenko than Laureano Staropoli would've been.
Burns is an A+ athlete and while his striking is still developing, he packs power and on the ground he's a genuinely world class talent. Kunchenko might well be able to pick Burns apart on the feet due to the late notice sapping the Brazilian's cardio, but if Burns can get him down early then it's his fight to lose.
Given his recent improvements standing, I think 'Durinho' can set up his takedowns this time, and so I'll take him to win with a submission.