UFC Fight Night 65: Post-Fight Review
1.50K //
10 May 2015, 14:40 IST
The UFC Fight Night 65-Adelaide was a stellar show. The crowd got to see some great performances from the fighters. The main card saw all the fights except for the main event finish in the first round itself with some grueling TKO's and submissions on display. Below is a quick glance at the results from the prelims:
Preliminary card results:
Daniel Hooker def Hatsu Hioki via Knockout- Round 2
Kyle Noke def Jonavin Webb via Split Decision
Sam Alvey def Daniel Kelly via TKO- Round 1
Bec Rawlings def Lisa Ellis via submission – Round 1
Brad Scott def Dylan Andrews via Submission – Round 2
Alex Chambers def Kalin Currian via Submission – Round 3
Brandon O'Reilly def Vik Grujic via Unanimous Decision
Ben Nguyen def Alpetkin Ozkilic via TKO – Round 1
We take a look at the post fight analysis of the main card matches at UFC 65 below:
James Vick vs Jake Matthews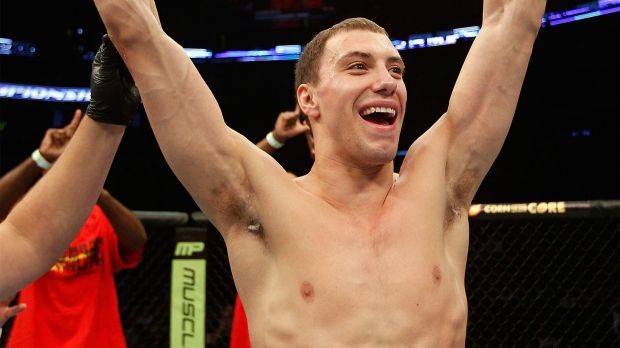 The main card draw kicked off with the lightweights James Vick and Jake Matthews .The bout was interesting to look forward to as it was between two undefeated upcoming talents in the UFC. Matthews got things started off when he landed a good right hand and slammed Vick on to the mat. Vick was able to get up early and then a good exchange between the two fighters happened with Matthews landing a good left and Vick replying back with a good uppercut, Matthews answered back with a glancing right of his own.
The match was temporarily halted due to Matthews getting an unintentional eye poke from Vick.Vick's reach advantage played a big role in the match when he connected a good jumping knee and then a modified guillotine choke which made Matthews tap with seven seconds remaining in the first round. James Vick Has certainly propelled himself up the rankings by conquering his toughest test to date.
Result : James Vick defeats Jake Matthews via Submission(Guillotine Choke) – Round 1
Sean O'Connell VS Antony Perrosh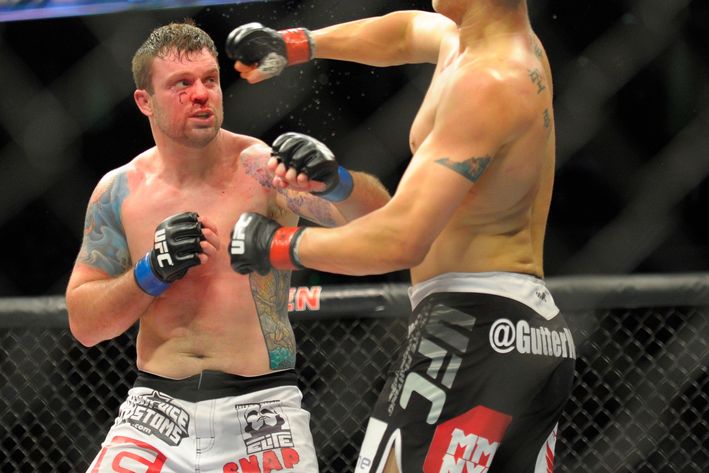 The match between O'Connell and Perrosh was termed as the fight between the two extremes, with both fighters having two different approach and styles of fighting. O'Connell the brawler and Perrosh the takedown specialist.The match was very much one sided with O'Connell coming all guns blazing right from the start, backing up Perrosh against the fence and landing some good shots. Perrosh tried to fight back but was getting battered with heavy shots.
O'Connell started another flurry of shots this time with two big lefts and then a good punch combination followed, Perrosh getting hit and not fighting back was enough for the referee to stop the fight which gave O'Connell an impressive first round win.
Result : Sean O'Connell defeats Antony Perrosh via TKO- Round 1