After a couple of lesser Fight Night events, the UFC is back on pay-per-view this weekend with a major show from Vancouver, British Columbia.
UFC 289: Amanda Nunes vs. Irene Aldana has come under criticism from some fans for a supposedly weak card, but overall, it does have some depth.
Sure, outside of the title bout, the event lacks star power, but there are a number of ranked fighters in action, making it worth watching.
Here are the predicted outcomes for UFC 289: Amanda Nunes vs. Irene Aldana.
---
#1. UFC bantamweight title: Amanda Nunes vs. Irene Aldana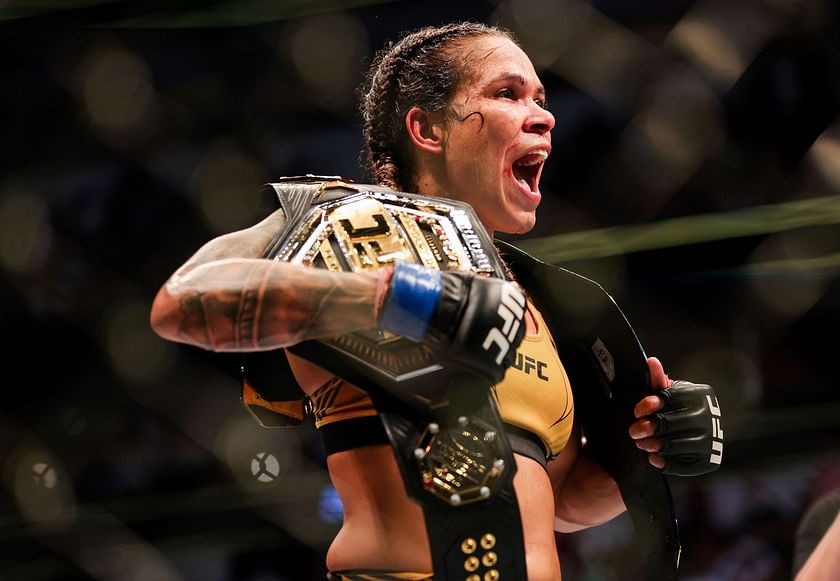 Initially, this UFC bantamweight title fight would've seen a trilogy clash between Amanda Nunes and Julianna Pena. Whether the trilogy was warranted, given Nunes shellacked Pena in their second fight last summer, was a fair question.
Of course, though, last month saw Pena withdraw from the fight, forcing the promotion to source a replacement.
In the form of Irene Aldana, they've not just found a replacement, but they've also made a much more intriguing title fight in the process.
Mexico's Aldana has won four of her last five bouts, with her only loss coming against Holly Holm. Her last two fights have seen her finish her foes violently, with her wild up-kick knockout of Macy Chiasson being particularly memorable.
What makes 'Robles' an intriguing opponent for Nunes, though, isn't just her record. It's her fighting style.
Standing at 5'9" and boasting a 69" reach, Aldana should enjoy a slight range advantage over 'The Lioness'. She's also a highly-skilled kickboxer who uses straight, quick punches to hurt her opponents.
Nunes is probably the heaviest hitter in female MMA history, as her knockouts of Ronda Rousey, Cris Cyborg and Holm all attest.
However, 'The Lioness' also struggled against Pena when 'The Venezuelan Vixen' began to throw straighter punches, and those shots led directly to her downfall.
Could Aldana manage to outstrike the great champion, leading to what would be a huge upset? It's definitely possible.
'Robles' does have weaknesses on the ground, as we saw when she lost to Holm, and that could be the easiest path to victory for Nunes. Aldana is very durable, though, meaning it's unlikely that 'The Lioness' will put her away.
Overall, Nunes via decision seems like the most likely outcome in this fight. However, Aldana is definitely a live underdog, and if 'The Lioness' has gone past her best or is taking this fight lightly, then we could be in for a huge shock.
The Pick: Nunes via decision
---
#2. UFC lightweight bout: Charles Oliveira vs. Beneil Dariush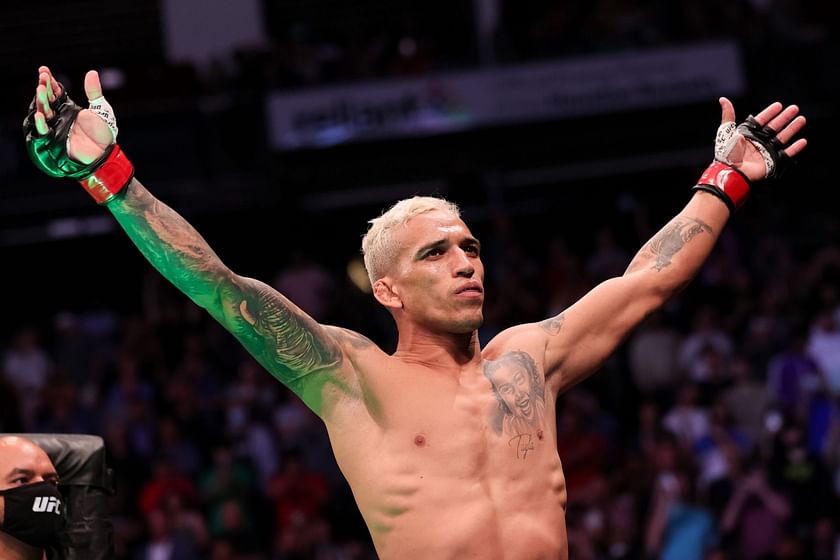 Initially, this fight would've taken place a month ago at UFC 288, but Charles Oliveira ended up withdrawing with an injury. Thankfully, the promotion have kept the pairing together, meaning that last month's pay-per-view card's loss is this one's gain.
This clash should be a truly fantastic one, pitting two of the lightweight division's best fighters against one another. More to the point, it's highly likely that the next lightweight title challenger will be produced by it.
So who will come out on top? In all honesty, it's a hard fight to call.
It's arguable that Oliveira is the most potent attacking fighter in UFC history. The former lightweight titleholder holds the record for the most finishes in promotional history (19) as well as the most submission victories (16), too.
He's capable of submitting opponents from seemingly any area, but as we saw against Michael Chandler, he's also deadly with his hands, too, capable of knocking even an iron-chinned foe out.
However, the Brazilian is also still somewhat vulnerable defensively. He took plenty of damage in his fights with Chandler, Dustin Poirier and Justin Gaethje, and was knocked down and submitted by Islam Makhachev in his last fight.
Beneil Dariush is not as talented an athlete as Oliveira, but he's become just as dangerous. A top-class grappler, the Iranian is riding a remarkable eight-fight win streak that dates back to November 2018.
Dariush does his best work from top position or back control, and he's capable of submitting even strong grapplers. However, recently, he's worked his striking to the point that it's almost as dangerous, as we saw when he took out Scott Holtzman with a spinning back-fist.
Basically, this fight should come down to whether Oliveira's tremendous athleticism can allow him to get to Dariush before the Iranian can land anything too damaging on him.
Dariush might be on the better run right now, but overall, he hasn't fought the opponents that 'do Bronx' has, and he's older and probably closer to the end of his peak, too.
With that in mind, this is a tight one to call, but the pick is Oliveira via TKO.
The Pick: Oliveira via second-round TKO
---
#3. UFC 289: The Main Card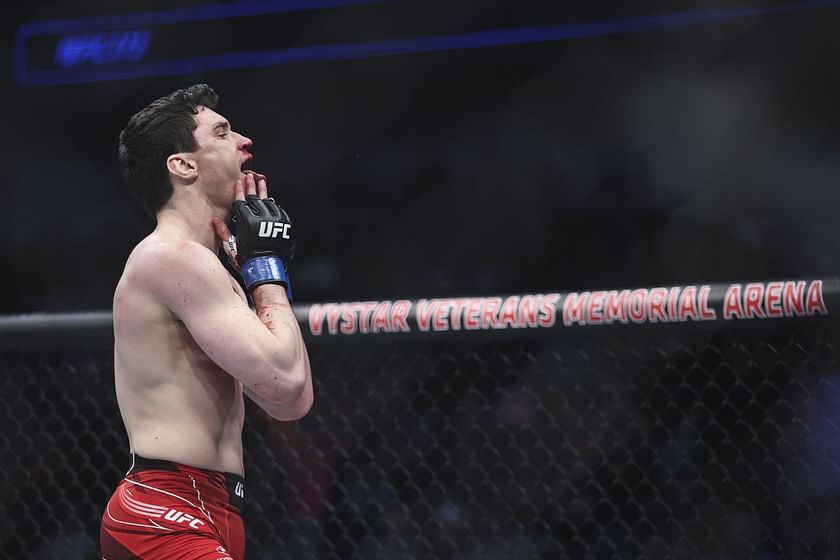 In a welterweight fight, Mike Malott faces Adam Fugitt. Neither man is ranked, but Malott has made some noise in his UFC career thus far, winning both of his fights via stoppage. A native of Canada, 'Proper Mike' should receive a huge welcome from the crowd.
Can he beat Fugitt? The American fighter does not have as good a record as Malott, and more importantly, he was stopped via TKO in his octagon debut last year.
Given that Malott is the home country fighter and the promotion seems behind him, it's unlikely they'd set him up to lose. The pick, therefore, is 'Proper Mike' via first-round KO.
In a featherweight bout, Dan Ige meets Nate Landwehr. Given the history of these two, this should be a wildly exciting fight with both men looking for a big knockout. It also represents Landwehr's opportunity to climb into the top 15 at 145lbs, too.
Can 'Nate the Train' do it? He is on a three-fight win streak and has won four of his six octagon bouts, but he's also suffered two KO losses. Ige is perhaps not as dangerous as him, but he's also far more durable, and hits like a truck.
This one could go either way, but the pick is Ige via second-round KO.
Finally, Marc-Andre Barriault faces Eryk Anders in a middleweight bout. Both of these men are coming off big KO wins, and while they're not contenders at 185lbs per say, they tend to be fun brawlers to watch.
Of the two, though, Anders should probably be favored by a slight margin. Barriault is slower, susceptible to big shots, and isn't the same threat with takedowns as some of the fighters who've beaten Anders.
'Power Bar' might have the home country advantage here, but the pick is 'Ya Boi' via decision.
#4. UFC 289: The Prelims
Picks in bold
UFC middleweight bout: Nassourdine Imavov vs. Chris Curtis
UFC flyweight bout: Miranda Maverick vs. Jasmine Jasudavicius
UFC bantamweight bout: Aiemann Zahabi vs. Aori Qileng
UFC featherweight bout: Kyle Nelson vs. Blake Bilder
UFC flyweight bout: David Dvorak vs. Stephen Erceg
UFC strawweight bout: Diana Belbita vs. Maria Oliveira