Karun Chandhok confirmed for FIA GT series
737 //
25 Mar 2013, 14:37 IST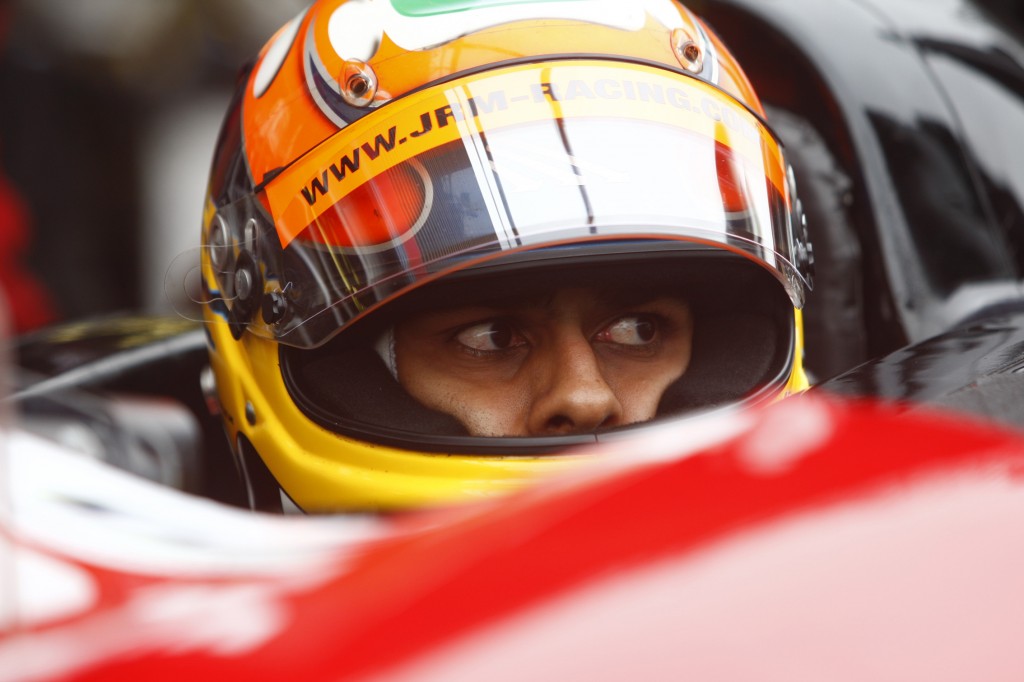 March 25, 2013: Indian racing driver Karun Chandhok today confirmed his participation to drive in the FIA GT Series in a last minute deal for Seyffarth Racing. The former Formula One driver, who is supported by JK Tyre and Tag Heuer, will be joined in the car by Jan Seyffarth, who has been competing in the German GT series for his family run team.
The newly reformed FIA GT Series is promoted by the Stephane Ratel Organisation and will include six rounds, with the first race taking place in Nogaro, France on April 1, 2013. Chandhok will join Ricardo Zonta as the only two former F1 drivers on the grid, alongside nine-time rally champion Sebastien Loeb.
Chandhok commented, "I am very happy to have secured a last minute deal to drive in the FIA GT Series. I tested the car last week and it seems fun to drive, but we will never know our true pace till the first race. I would like to thank Stephane Ratel (Series Promoter) and Rüdiger Seyffarth (Team Principal) for making this happen on such short notice."
Chandhok also confirmed that he is close to securing a drive for the prestigious Le Mans 24hrs, where he finished in a brilliant 6th position last year. Chandhok raced in the FIA World Endurance Championship (WEC) last year with JRM and was poised to continue with the team when they had to pull out due to financial reasons.
He added, "I really enjoyed last year with JRM in WEC and finishing 6th at Le Mans was easily one of the highlights of my racing career, along with racing at Monaco and winning the GP2 race in Spa. I am close to signing with an LMP2 team for the Le Mans 24hrs and can't wait to go race again over there. However, for now my focus will be on the FIA GT Series. I would like to personally thank JK Tyre and Tag Heuer, who continue to strongly support me."
Leading car manufacturers from around the world have confirmed their entry for the 2013 FIA GT Series. The entry list includes Ferrari, BMW, Mercedes, Aston Martin, Audi, Lamborghini, McLaren, Ford and Porsche. Featuring a field of quality and diverse entries, the new-look FIA GT Series starts with 26 of the best and most spectacular GT cars in the world.
SRO founder and CEO, Stephane Ratel was thrilled to have Chandhok on the grid for the season opener in Nogaro this weekend. He commented, "We are thrilled to have Karun Chandhok on the grid for the newly formed FIA GT Series. I have spoken to Karun extensively on the series and he is excited to be a part of this championship. As a former Formula One and Le Mans driver, he has a wealth of experience and strong credibility, which will be a welcome addition to the series for us. We expect this season to be very competitive so we would like to wish him all the best for the year ahead."
Each FIA GT Series race weekend consists of two races over a weekend and will have 2 free practice sessions of 80 minutes each, which will take place on Friday. Qualifying involves a knock-out system similar to Formula One, in which three sessions are held and following each session, the slowest cars are eliminated and their grid positions set. The first race of each weekend is a qualifying race, the results of which determine the starting grid for the second race awarding full championship points. Each car is required to change tyres and drivers at least once during each race. The points system for the series sees the top ten finishers in the second race earning points, and only the top three finishers in the qualifying race earn points.
Race schedule for opening race, Nogaro, France, March 29-April 1, 2013.
Friday, 29th March 2013
Free Practice 1: 15:10 – 16:30
Saturday, 30th March 2013
Free Practice 2: 10:05 – 11:25
Qualifying: 15:15 – 16:15
Sunday, 31st March 2013
Qualifying Race: 14:15 – 15:15
Monday, 1st April 2013
Championship Race: 14:15 – 15:15
2013 Calendar
1st April: Nogaro, France
21st April: Zolder, Belgium
7th July: Zandvoort, Netherlands
18th August: Slovakia Ring, Slovakia
13th October: Navarra, Spain
November: Middle East (to be announced)
About FIA GT Series
SRO Motorsports Group and the FIA have jointly launched the newly named 2013 FIA GT Series, which will bring together the most professional GT teams and drivers from Europe and beyond. Only one of the races will be run outside of Europe and is to be held in the Middle East. The FIA GT format and regulations will be very similar to those of the former FIA GT1 World Championship, with the only significant difference being the introduction of a specific class for Pro-Am and young driver pairings. This format was successfully explored in 2012, when a combination of the GT1 World and GT3 European grids raced together at some events.