Lappi delivers for MRF, Gill retires
1.31K //
14 Jul 2013, 19:12 IST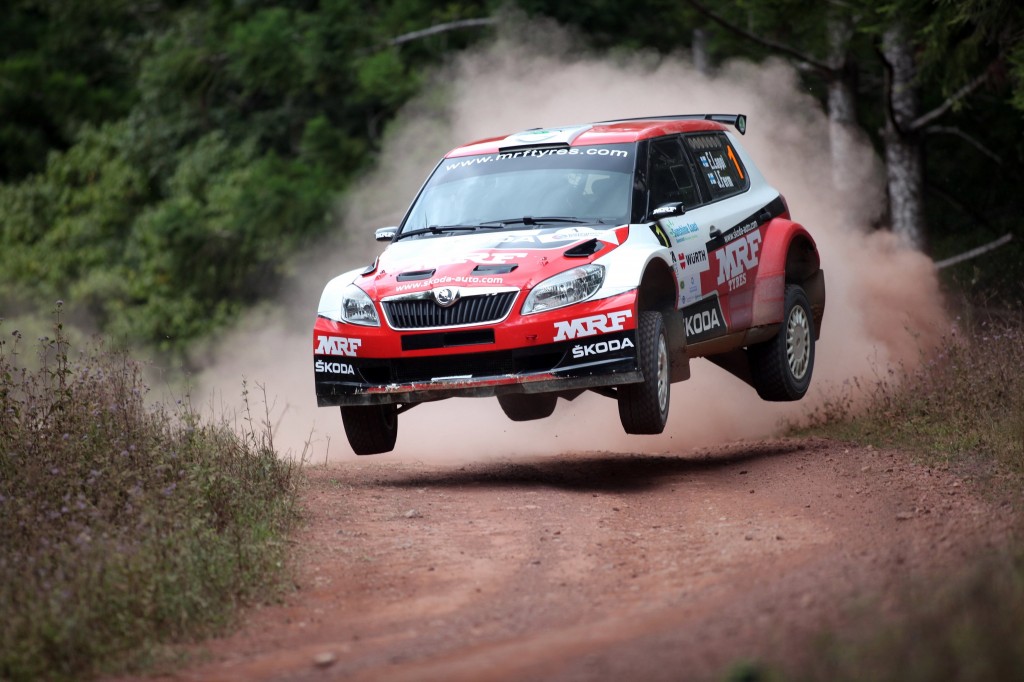 Brisbane -  Finnish driver Esapekka Lappi (co-driver Janne Ferme) of Team MRF won the third round of the Asia Pacific Rally Championship (APRC) at the International Rally of Queensland by over 18 minutes even as teammate Gaurav Gill (Glenn Macneall), second overnight, retired due to mechanical problems here today.
Driving the Skoda Fabia S2000, Lappi, who now leads the APRC Drivers Championship took full advantage of his fellow competitors' misfortunes to annex the title.
"We had some problems to start with but found it yesterday afternoon. But the last two stages were horrible actually; narrow and very slippery. We had to drive very carefully. The first two stages were very, very slippery. It was really difficult but we didn't have to push and just stayed in the middle of the road," said the 22-year-old Lappi after his successful debut rally in Australia.
"After Gaurav retired, we just toured around slowly and carefully. It was very important to have a victory here and get maximum points. It's nicer to win after a tough fight but a win is a win and it's always nice."
Gill, trailing by over two minutes after the first leg Saturday after suffering a puncture and couple of spins, had to retire from the competition after a right rear strut broke in the morning loop of stages.
"It broke off in a straight piece of road. I didn't hit anything but maybe it had fractures in it from somewhere else. I'm really disappointed but we will fight back in Malaysia," said Gill.
Following Gill's retirement, Japan's Atsushi Masumura moved up to second place where he stayed for most of the afternoon until a puncture in the last stage cost him his podium place.
Local husband and wife team, Simon and Margot Knowles were able to capitalise on Masumura's misfortune and moved up to second place in the APRC results and more importantly, take the Pacific Cup Championship win at their home event.
"We've had a great weekend and to get the Pacific Cup is just incredible. We really feel for Gaurav but to finish first, first you must finish," said Knowles.
Rounding up the APRC podium was Sanjay Takale from India (Sean Gregory), who was rewarded with the third place after a consistent drive over the weekend.
"I was lacking some confidence at the start after our crash at shakedown but we got our confidence back as the event progressed," said Takale, who now sits second in the Drivers Championship.
The next round will be held in Malaysia from Aug 23-25.