MRF in line for 1-2 finish at Queensland Rally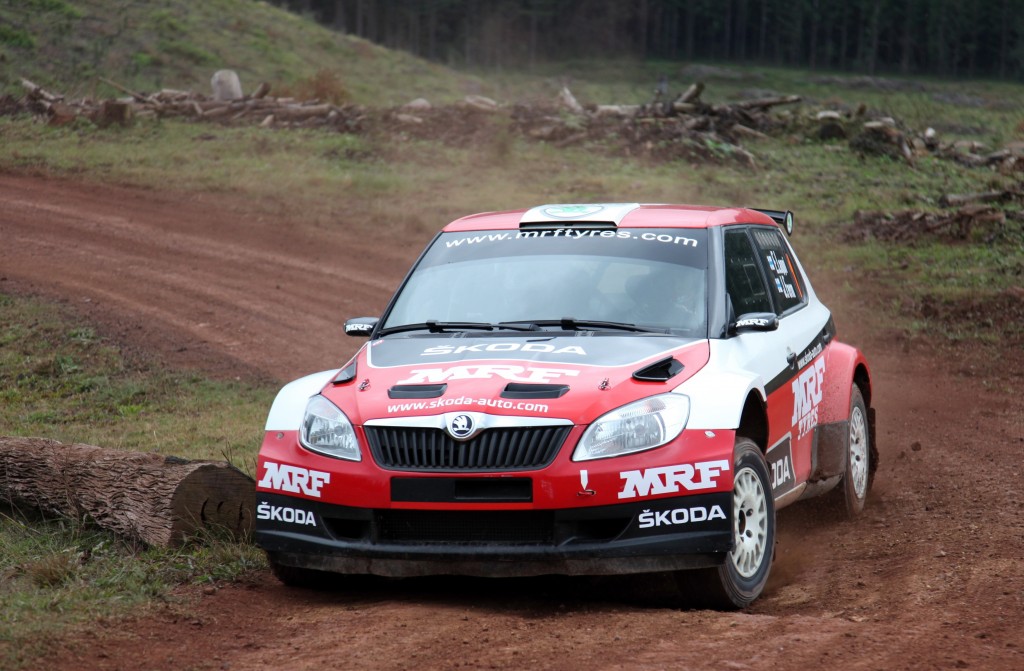 Brisbane – Team MRF were poised for another 1-2 finish as Finland champion Esapekka Lappi (co-driver Janne Ferm) marked his Australian debut by taking a two-minute lead over team-mate Gaurav Gill (Glenn Macneall) on the first day of the International Rally of Queensland here on Saturday.
The 22-year old Lappi, driving a Skoda Fabia S2000, won six of the day's 10 special stages in the third round of the FIA Asia Pacific Rally Championship to finish just over two minutes ahead of Gill while Japan's Atsushi Masamura (Akiko Nakagawa) in a Mitsubishi Lancer Evo X, was third.
The rally finishes in the Mary Valley township of Imbil, about two hours' drive north of Brisbane, after a further nine stages Sunday and barring the unexpected the result is likely to be the same as it was Saturday.
"It's not possible to make a challenge, two minutes is too much to make up so we'll just go for maximum points for the team," said Gill who matched Lappi for pace earlier on, but dropped time on the others with, first, a puncture and then two spins.
Gill won the stages that Lappi didn't, but it would have been a closer contest if the two-time Indian champion and 2010 Queensland winner had not suffered an early puncture, then two spins attributed to a broken suspension anti-roll bar and malfunctioning rear differential.
After his mechanics changed the entire differential in less than 10 minutes, Gill twice beat Lappi on the afternoon re-run of the stages.
Gill punctured a tyre barely 6km into the day's longest stage, the 21.22 km Derrier 1, and then fought a poor-handling car through the next two stages to the service break, where a broken anti-roll bar was repaired.
"We had no option but to drive 15 kms to the end of the stage, but I think there was some damage. We had a lot of handling problems then and spun twice on SS6," said Gill.
In fine, warm conditions, Lappi enjoyed a virtually untroubled run, especially after he overcame an initial lack of confidence on the tight forestry roads.
Gill leads the drivers' championship after a win in New Caledonia last month and second in Round one in New Zealand, but the highly-favoured Lappi is lagging in third after failing to finish in New Caledonia.
Under the watchful eye of his mentor, Skoda head of motorsport Michal Hrabanek, visiting this weekend from the Czech Republic, Lappi's goal is to win and earn points at all costs.
Provisional classification (APRC – Leg 1):
Esapekka Lappi / Janne Ferm (MRF, Skoda Fabia S2000) 1 (1hr, 04mins, 25.8secs); Gaurav Gill / Glenn Macneall (MRF, Skoda Fabia S2000) 2 (01:06:26.1); Atsushi Masamura /Akiko Nakagawa (Evo X) 3 (01:12:05.6).