Famous entrepreneur Bryan Johnson recently revealed the secret behind his young looks. The entrepreneur has been following a specific schedule that has helped him appear fit and healthy.
He spoke to Bloomberg News and stated that his daily routine is being taken care of by around 30 doctors and regenerative health experts. He is aiming to keep all of his body parts functional the way they were when he was a teenager, and this has led to the launch of Project Blueprint.
According to the schedule, Johnson follows a diet summing up to 1,977 calories a day, exercising for an hour a day three times a week, and sleeping without any change in time. He said that the process might sound dangerous but he has been careful and is taking all the necessary precautions.
Bryan Johnson has to wake up at 5 am and consume a lot of supplements. He works out for an hour, drinks green juice mixed with creatine and collagen peptides. Following this, he brushes his teeth and rinses using tea-tree oil and antioxidant gel. Bryan also wears glasses that restrict blue light and frequently checks his vital signs while undergoing medical procedures.
Speaking about taking this initiative, he stated that his physical and mental health was affected once as he was suffering from depression and was overweight.
---
Bryan Johnson earned a lot from his career as the founder and CEO of Kernel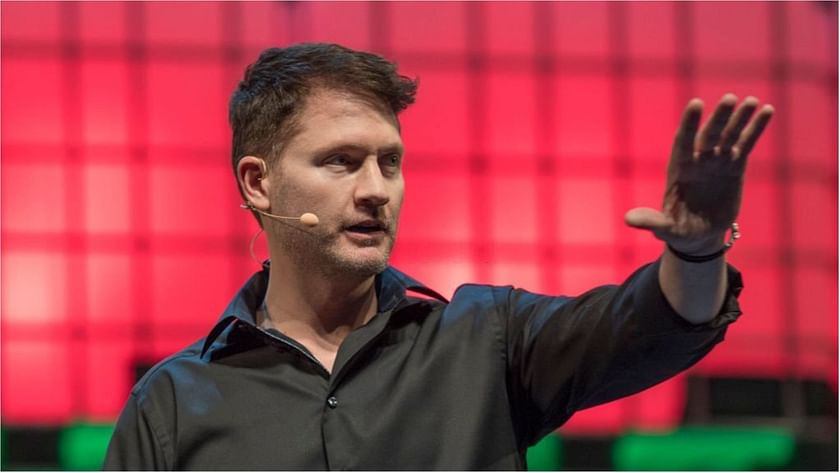 Bryan Johnson has gained recognition as the founder and CEO of Kernel, a technology company. He is also the creator of the OS Fund, a venture capital fund, as well as the maker of Braintree, which handles mobile and web payment systems for online websites and companies.
According to CelebrityNetWorth, the 45-year-old's net worth is estimated to be around $400 million. Johnson has accumulated a lot of wealth from his career as an entrepreneur, venture capitalist, writer, and author.
When he started his career, he launched different startups that failed to gain success and although he joined a real estate project with his brother, the results were the same. The formation of Braintree in 2007 opened the doors for him and the company acquired the payment app Venmo.
PayPal took over Braintree in September 2013 and Johnson created the OS Fund the following year. He invested around $100 million to launch Kernel in 2016 which earned profits of around $53 million by 2020. He launched Project Blueprint two years ago and it had the ability to reverse anyone's age.
Bryan Johnson is the author of two books that include Code 7: Cracking the Code for an Epic Life in 2017 followed by The Proto Project: A Sci-Fi Adventure of the Mind in 2019. A chapter written by him has also been included in Martin Ford's Architects of Intelligence: The Truth About AI from the People Building It.