Starbucks fans were shocked as rumors about the discontinuation of the Raspberry syrup began to spread on the internet. Mostly used to customize one's favorite drinks, the raspberry syrup adds a fruity twist to the chain's exhaustive range of beverages. However, it is feared that the brewery chain may soon discontinue the fan-favorite syrup.
Rumors about the discontinuation started to spread when a Starbucks employee took to TikTok and shared that she had seen a note about the discontinuation of the raspberry syrup in a weekly staff update. Soon after being shared on TikTok, the video started gaining massive traction and has left fans of the fruity syrup upset.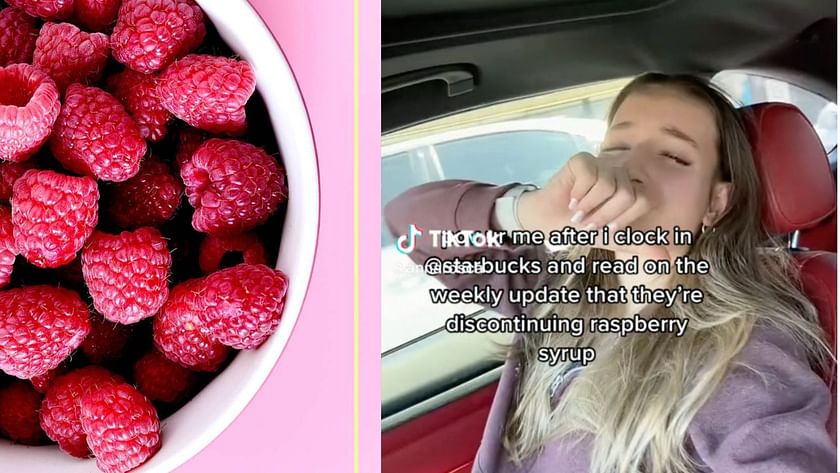 It is important to note that, as of now, the coffeehouse and brewery chain has not hinted at the discontinuation of the Raspberry syrup. Drinks made with the syrup, including Raspberry Chocolate Dream Frappuccino, Raspberry Iced Tea, Raspberry Lime Refresher, and Raspberry Caramel Macchiato, amongst others, can still be ordered from the chain's menu as usual.
---
"I need it" - Netizens react to the rumor of Starbucks discontinuing the Raspberry syrup
As mentioned earlier, neither Starbucks nor its major outlets have hinted at the Raspberry Syrup being discontinued from the menu. Fans can still order their favorite customized drinks with the fruity syrup from their nearest store. However, rumors of the Raspberry Syrup being discontinued after over a decade has undoubtedly left fans restless.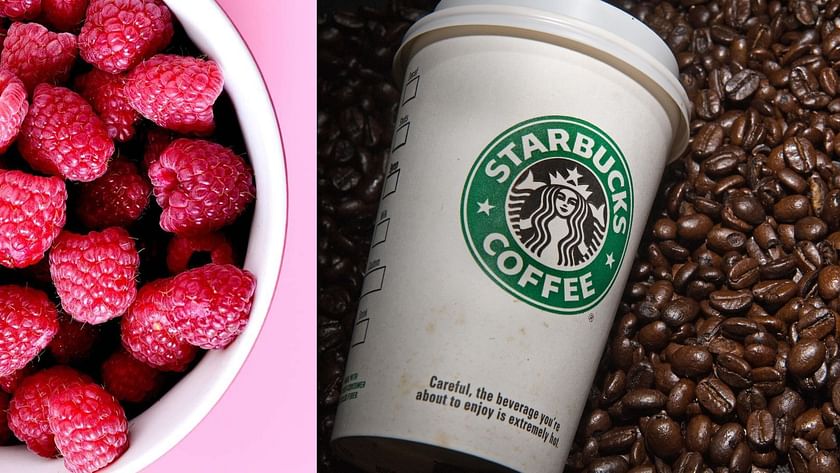 Numerous individuals have taken to social media to share their displeasure in the midst of doubts and uncertainties about the discontinuation of the syrup.
Since there is no official announcement regarding the same, it is likely that Starbucks may not be discontinuing the Raspberry syrup. However, a Reddit post about the discontinuation saw many comments from baristas who said that they have seen the news in their weekly update as well.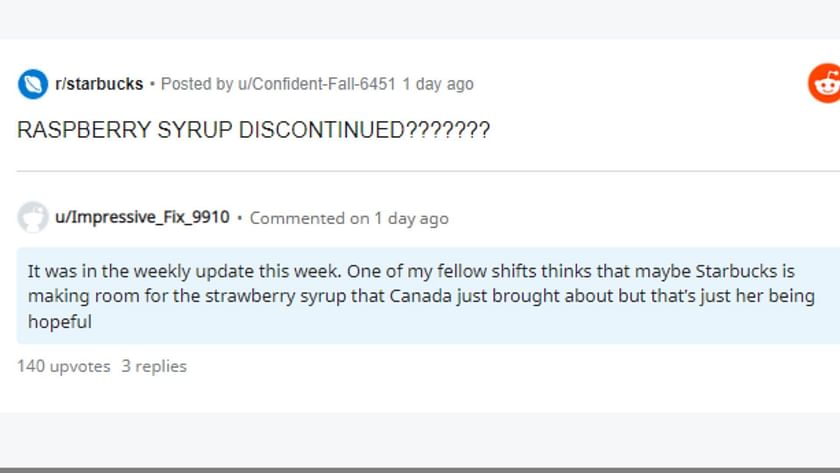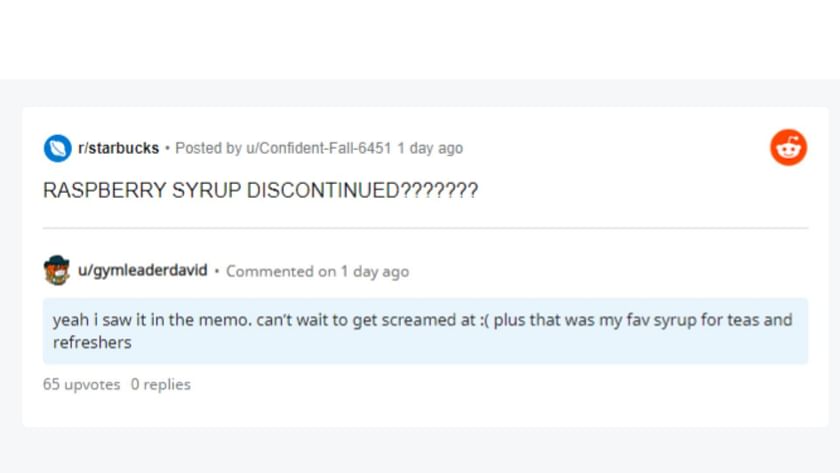 While Raspberry syrup is one of the most popular customizations for the chain's drinks, it wouldn't be too surprising if the chain decided to replace it with something else for a change. Customers now await an official announcement from the coffeehouse about the much-loved syrup.
---
Founded in 1971, Starbucks is an American multinational chain of roastery reserves and coffeehouses. With its headquarters in Seattle, Washington, it is the world's largest coffeehouse chain, with 34,317 stores in 84 countries.
As a coffeehouse and roastery reserves chain, the Seattle-based giant specializes in coffee and coffee-based beverages and also serves smoothies, teas, baked sweets, quick snacks, and sandwiches. The chain is also very popular for its core range, limited-edition, and/or seasonal merchandise that includes - cups, tumblers, and much more.
Edited by Adelle Fernandes