Amazon is reportedly considering introducing an ad-supported tier for its streaming service. According to a report in the Wall Street Journal, the move is expected to boost revenue collection and increase the number of price-conscious patrons. The portal added that talks about the same are in the "early stages" and have been going on for weeks. The company, however, has not made anything official about the same.
As soon as Discussing Film made it official, netizens rallied on Twitter to lambast Amazon about the probable decision. One of the users went a step ahead and commented that it is like the "portable cable" era is making a comeback.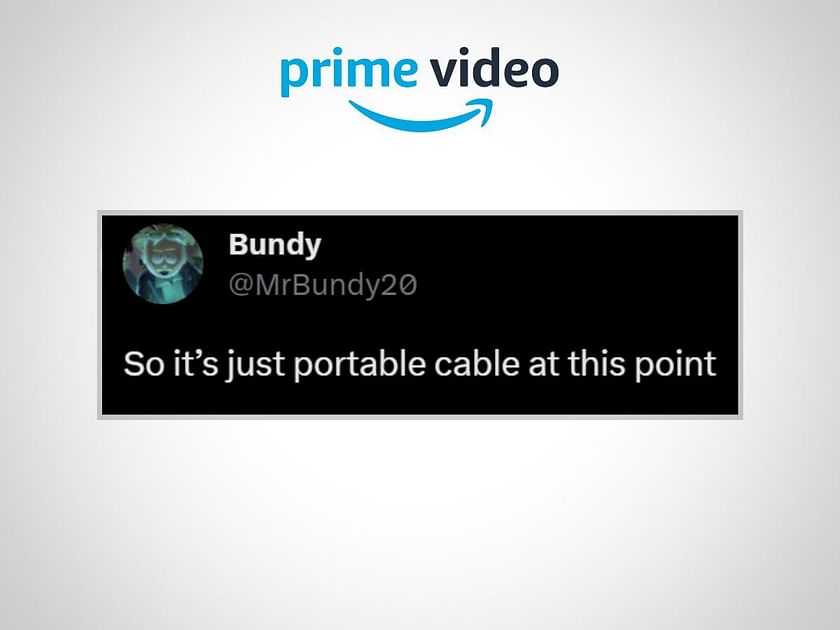 The Journal added that Amazon's ad-supported tier might not see the light of day since it's in the nascent discussion stage. However, the firm is exploring options to add advertisements to bring in the funds.
One of the ways can be to apply the endorsements within the subscribed plans and then egg on the customer to pay more to get rid of the advertisements, the WSJ noted.
---
''Aren't there ads already,'' netizens lash out at Amazon after reports suggest streamer's plan to launch an ad-supported tier for Prime
The Journal noted that for other third-party OTT services like Max, Paramount+, and Showtime, Amazon offers advertisement-free versions. However, the media conglomerate is reportedly planning to introduce ads there too.
Right now, subscribers have to pay $14.99 every month for Prime membership, and it's $8.99 for standalone subscriptions without Prime. If the in-discussion plan gets implemented, the existing ones may change as well.
Despite such a lengthy report, The Journal or any other media outlet like Forbes could not manage a confirmed quote. A company spokesperson did not furnish a comment "on rumors or speculation."
However, social media users were not buying it either way. They flooded the reply section of Discussing Film's Twitter post with mostly negative remarks. Most of them did not entertain the idea that Amazon is following the suit of fellow streamers like Netflix and Disney+.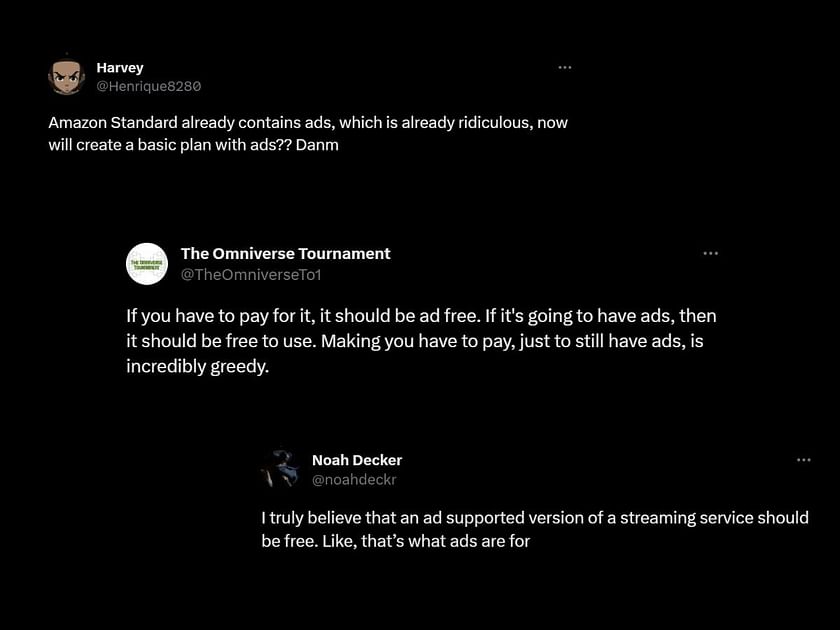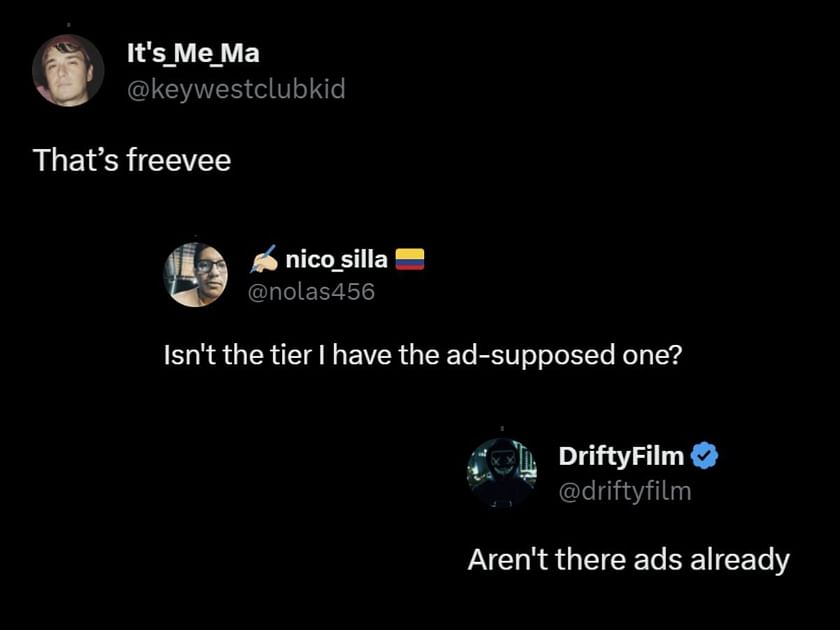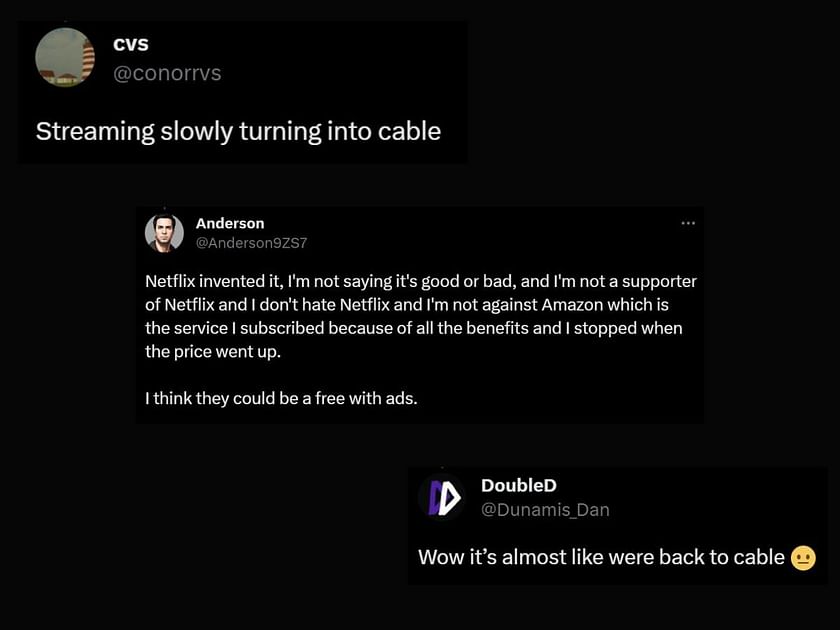 When Reuters asked Insider Intelligence principal analyst Ross Benes about the step, he said:
"In recent years, Prime Video has gotten more aggressive about running promos prior to its shows and including ad-filled sports broadcasts…Officially putting ads into Prime Video allows Amazon to centralize its audience and be more consistent with branding."
The media publication pointed out that the streamer's sports section is already riddled with ads, and Forbes reports that after including the NFL's Thursday Night Football matches last year, they intend to increase their database of live sports.
In this context, when NBA games streaming rights come up for bidding in 2025, the firm may apply for the renewal, The Wall Street Journal stated.