Beyonce, the most nominated artist for the 2023 Grammys, was late to the awards ceremony on Sunday, February 5, 2023.
The reason for the same was announced when the Single Ladies hitmaker won the Best R&B Song for Cuff It, and was not present to accept the award. This prompted host Trevor Noah to explain that she was not skipping and was "on her way," before adding that she was just stuck in Los Angeles traffic.
Songwriter Nile Rogers and producer The-Dream accepted the award on behalf of Queen Bey.
After hearing that Beyonce missed her first acceptance speech due to traffic, internet users were left surprised, sparking some hilarious reactions on Twitter. One user, @allurequinn, commented:

---
"Beyonce got three kids. Of course she's late": R&B singer's late arrival leaves netizens amused
Upon learning that the Halo singer was late, Twitterati expressed their surprise via some hilarious and sarcastic responses. Some called out Los Angeles traffic, while others stated that even Queen Bey was stuck like "Us regulars."
Twitter user Lindsey, @LindseyKelk, commented:
"At least next time someone asks me if the LA traffic really is that bad I can tell them it made Beyoncé late for the Grammys."
Another user, @AndyLalwani, stated:

Here are some other responses seen on the micro-blogging platform:
---
Beyonce makes history at the Grammys
Beyonce is nominated for nine awards this evening.
Her win for Cuff It (Best R&B Song), and the one for RENAISSANCE (Best Dance/Electronic Music Album) pushes her career Grammys tally to 32, earning her the title of the artist with the most Grammys wins.
What's more, the singer also holds at least one Grammy win for each of her solo albums.
The late Hungarian-British conductor Georg Solti holds the record after her for winning 31 Grammy wins out of 74 nominations. He is a renowned music director at the Chicago Symphony Orchestra.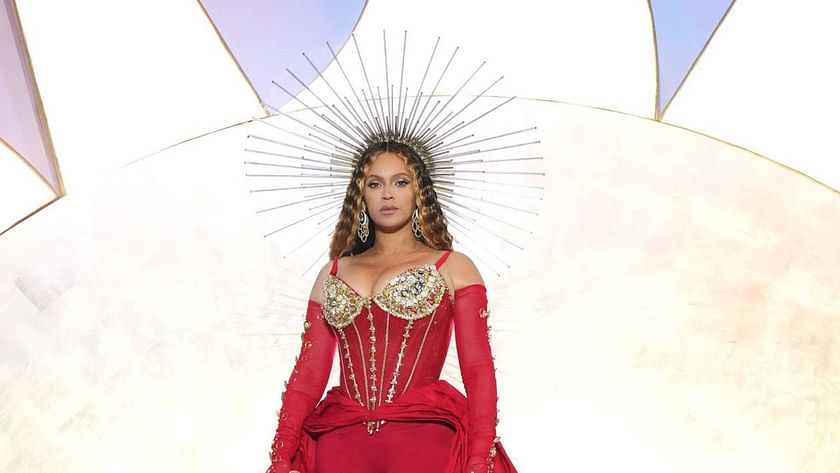 The R&B singer finally made it to the awards by 6:20 pm (Pacific Time), just before Harry Styles' performance. She was seen sitting next to her husband Jay-Z donning a gold dress. The Break My Soul singer is rumored to be performing at the awards.
Check out the 2023 Grammys for more updates on live performances and awards.