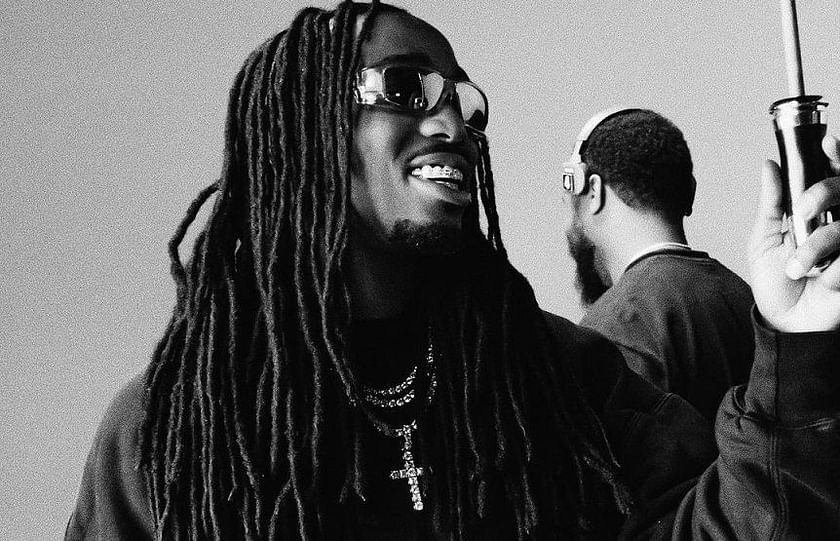 The net worth of Quavo is estimated to be $28 million as of 2023. Along with Offset and the late Takeoff, Quavo was a member of the hip-hop group "Migos," for which he is best known. Quavo's earning while being a member of "Migos" is not known.
He has four studio albums with the group Migos: "Yung Rich Nation" (2015), "Culture" (2017), "Culture II" (2018), and "Culture III" (2021). At its height, the music group Migos was among the highest-paid groups in the world, earning $25 million between 2017 and 2018. Takeoff, a member of the Migos, tragically died in November 2022.
2018 saw the release of Quavo's first solo studio album, "Quavo Huncho," which peaked at #2 on the Billboard 200 chart. In 2017, Quavo and Travis Scott collaborated on the album "Hunch Jack, Jack Huncho," which peaked at #3 on the "Billboard" 200.
He received nominations for the "Billboard" Music Awards in 2018 for Top Streaming Song (Audio) for "Congratulations" and Top Rap Song for "I'm the One," and in 2020, he was nominated for an MTV Video Music Award for Best Pop Video for "Intentions." Quavo won BET Awards for Best Group and Best Collaboration ("Bad and Boujee") as a member of Migos in 2017 as well as Best Duo/Group in 2018.
Quavo's Personal Information
| | |
| --- | --- |
| Real Name | Quavious Keyate Marshall |
| Alias | Quavo |
| Net worth | Estimated $28 million |
| DOB(Age) | April 2, 1991 (31 years old) |
| Height | 5 feet 10 inches |
| Weight | 74kg. |
| Nationality | American |
| Marital Status | Not Married |
| Partner/Spouse | Single |
| Zodiac Sign | Aries |
| Profession | Rapper, Singer, Songwriter and Record Producer |
Quavo's Net Worth (2023)
Quavo's net worth is estimated to be $28 million as of 2023. Quavo, Offset, and Takeoff founded the group "Migos," the group's total value was estimated to be $80 million at the time it disbanded. Individual artists' net worths are obviously modest in comparison.
In 2021, Migos' fourth album, Culture III, was made available. In October 2022, rumors that Quavo's ex-girlfriend Saweetie had an affair with Offset led to speculation that the Migos might split up.
Following this, Quavo and Takeoff created the super duo "Unc & Phew" without the help of Offset, and on October 7, 2022, they released their joint album "Only Built for Infinity Links." Quavo said he wanted to see his and Takeoff's careers "as a duo" in an interview with the Big Facts podcast.
Takeoff was shot and killed on November 1, 2022, less than a month after the duo's debut album was released, while he was with Quavo and other guests at the 810 Billiards & Bowling in Houston, Texas.
Quavo's Sources Of Income
The majority of Quavo's wealth comes from his music career, but outside of music, Quavo is involved in several lucrative ventures. Deals for product endorsements are just one of the many ways in which he earns money.
According to Celebrity Net Worth, Migos made $25 million in revenue between September 2017 and September 2018. The money the band made from touring contributed to their wealth. In just one year, these diligent performers gave 93 performances.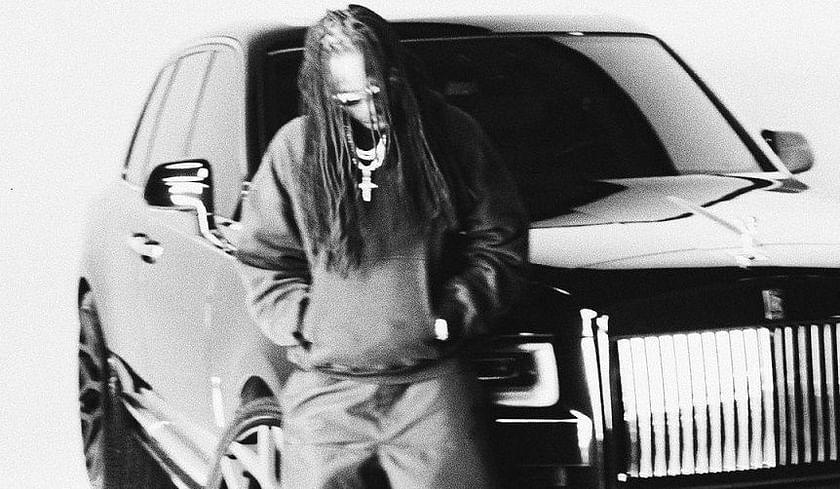 Endorsements
Among his endorsement agreements is one involving the athletic wear brand Finish Line and Migos. According to AListDaily, Finish Line invited the rappers to serve as creative directors and work with the company on its marketing initiatives.
Television Appearances
In addition to performing on "Saturday Night Live" in March 2018, Quavo has made several television appearances as himself, including "Atlanta" (2016), "Star" (2018), "Black-ish" (2019), "Ballers" (2019), and "Narcos: Mexico" (2020). Quavo has directed numerous music videos for both his solo work and that of Migos, including "How Bout That," "MotorSport," and "On a Mission", though his income for his appearances is not known.
Quavo's Expenditure
Quavo enjoys looking expensive and spending money. He likes to purchase expensive and rare streetwear and sneakers. He wears a lot of pricey jewelry as well. Among rappers, Quavo has one of the largest jewelry collections. Buying an expensive cat (unspecified price) was one of his most intriguing purchases.
Jewelry
Quavo owns a sizable collection of pricey jewelry. One of his priciest acquisitions is a $250,000 diamond grill. He has many watches in his collection as well. His most expensive timepiece is $70,000.
Cars
Quavo enjoys expensive cars just as much as many other rappers. The Dodge Challenger SRT Hellcat, Jeep Rubicon, Mercedes Benz AMG GLE, Rolls Royce Cullinan, and McLaren 720S are just a few of the vehicles in his collection.
Quavo's Real Estate Assets
Quavo purchased a magnificent home in Alpharetta, Georgia, on August 30, 2017. Quavo reduced the price of the home from its initial $2,098,000 asking price to $1,885,000. Another opulent mansion in Lawrenceville, Georgia, was acquired by Quavo.
Quavo rents out his home and benefits financially from doing so. In addition to his prosperous music career, he is thought to have dabbled in real estate. Any additional details regarding his real estate dealings are either not public knowledge or do not originate from a trustworthy source.
FAQs
Q. What is the net worth of Quavo?
A. The estimated net worth of Quavo is $28 million as of 2023.
Q. When was Migos formed?
A. Migos was formed in 2008 by Quavo, Takeoff and Offset.
Q. What is Quavo Huncho?
A. Quavo released his first studio album called Quavo Huncho on October 12, 2018.
Q. What is Quavo's most expensive jewelry?
A. One of his priciest acquisitions is a $250,000 diamond grill.