A group of nurses from Ochsner Health have made their way into the headlines after posting a controversial TikTok video on social media. The nurses were seen dancing to NLE Choppa's Sl*t Me Out, and many of them were seen in the hospital, wearing uniforms and performing s*xual actions to the song lyrics.
At the same time, a few nurses were also seen in wheelchairs, performing similar acts, while others were using hospital equipment while dancing. The video featured five female nurses and two male nurses.
While the video has now been deleted, it is still floating on social media, leaving the netizens infuriated. One social media user also took to Twitter and stated how they felt that nurses should not be allowed to practice medicine.
As per reports, the nurses have been terminated for posting controversial videos on social media. Meanwhile, Ochsner's executive vice president, Tracey Schiro, has also claimed that:
"We have investigated the situation and have taken appropriate actions with those involved in the video."
Ochsner Health is a non-commercial healthcare network that operates numerous facilities throughout the metropolitan region of New Orleans, situated in the southeastern part of Louisiana.
---
Social media users infuriated as Ochsner nurses post TikTok videos with vulgar lyrics and obscene actions: Reactions explored
Social media has been abuzz with outrage over the TikTok videos posted by nurses that contain offensive lyrics and inappropriate gestures. The videos have caused a wave of fury among netizens, who are expressing their disgust and disappointment at the nurses' unprofessional conduct. The scandalous actions of these healthcare professionals have prompted many to question the integrity of Ochsner Health.
Furthermore, it is not just the track that brought the nurses into the spotlight; the obscene gestures using the hospital equipment have landed the nurses in trouble. Here is how netizens reacted to the controversial, now-deleted video: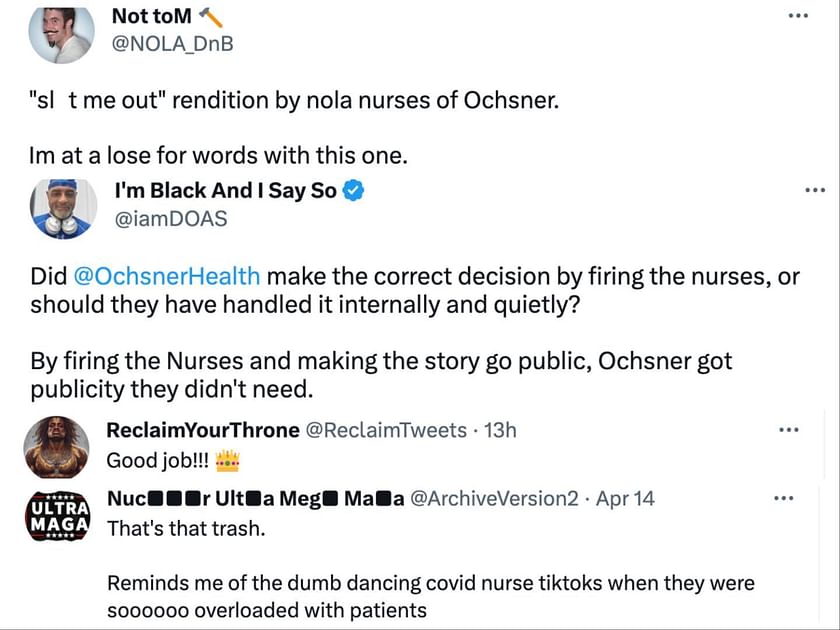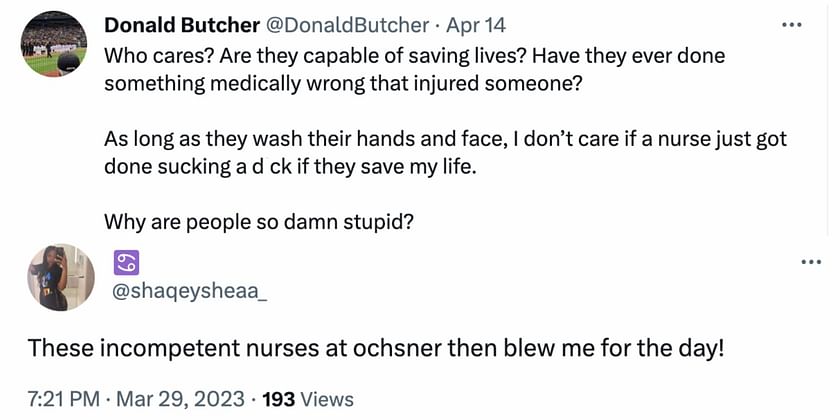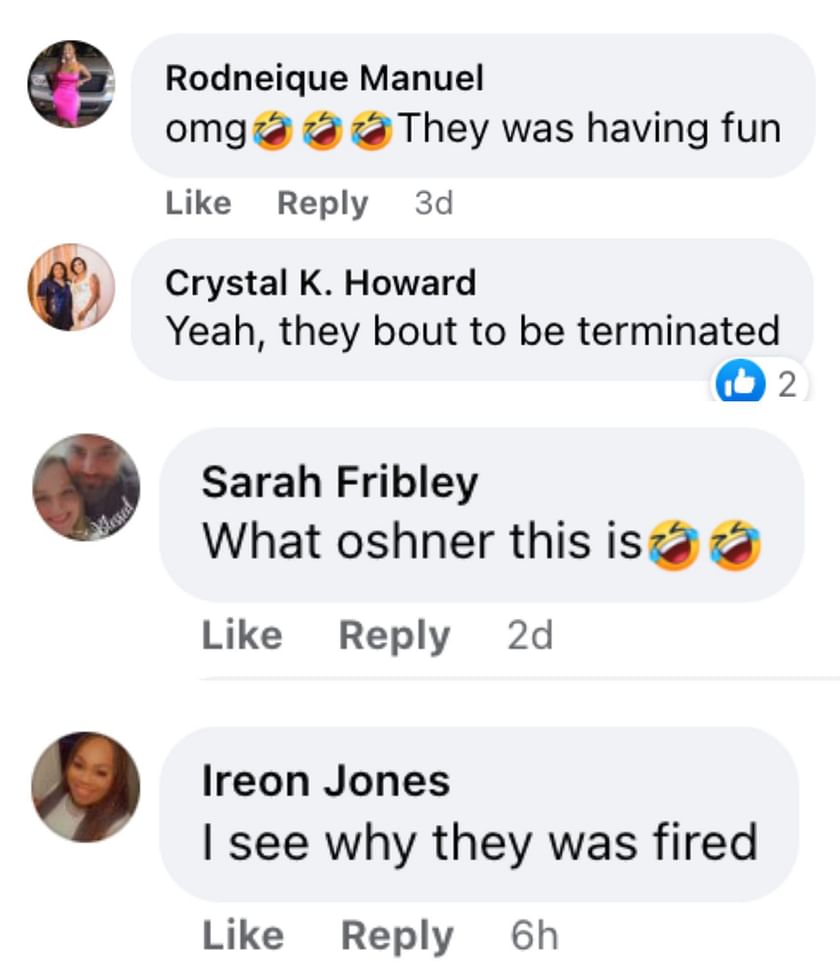 While the hospital was quick to make a decision on nurses to avoid further reactions from netizens, such instances are commonly happening on TikTok and social media. A similar incident in December 2022 caught the attention of online users when a group of nurses recorded a video in which they were discussing and complaining about their patients.
Talking about how patients send their family members to call them instead of using the call buttons and fathers asking for paternity tests, the video went viral on social media and ended up taking the jobs of the nurses featured in the video.
Similarly, Ochsner Nurses' TikTok videos with vulgar lyrics and obscene actions have sparked a wave of anger and frustration among social media users. Many have condemned their behavior as unprofessional and disrespectful to the healthcare profession, while others have defended their actions and stated that they were just having fun. All in all, the nurses in the video have not spoken up on the matter yet.