Popular singer Erykah Badu officially revealed her relationship through Instagram on December 4. Badu shared a picture of her partner, Jaron Adkison, on her official account.
Badu introduced Adkison as her guy and posted a few candid pictures of herself and Adkison at their home. The lineup of photos also included one where they were seen wearing matching untraditional rings on their fingers, leading to rumors that they are now engaged.
Erykah Badu's fans were delighted to see her latest post and showered her with love and blessings in the comments section. However, news relating to the pair's engagement is still not been officially confirmed, and a statement is awaited from both.
---
Everything to know about Erykah Badu's new boyfriend
Jaron Adkison is mostly known by his stage name, Jaron the Secret, and is a famous artist and author. He is reportedly 27 years old, and information related to his date of birth, parents, and educational background remains unknown since he does not have a Wikipedia page.
Reports say that he started his career with designing when he was 11. He was also the FOH in the chapel and completed his graduation from secondary school.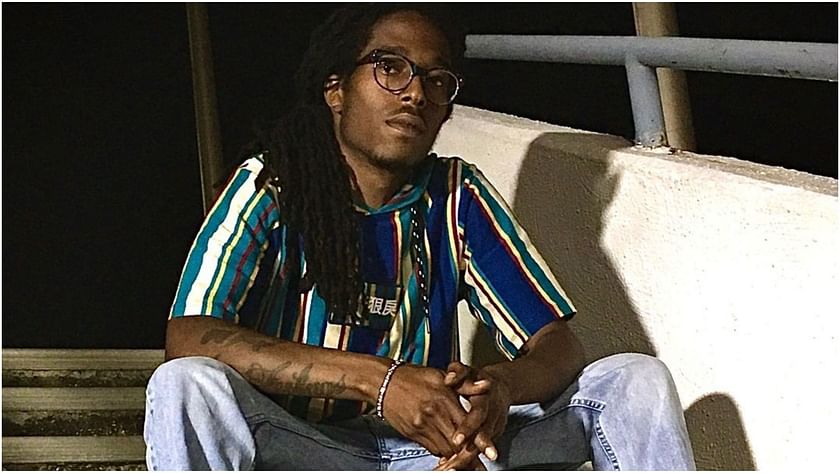 ---
Adkison learned pieces, constructions, sound projects, and instruments with the help of his father and mentors and worked and built a PC for his music-making when he was 17. His father and brother also helped him to acquire the remaining gear and start making, recording, and designing.
Adkison's net worth is yet to be revealed, although he earns a lot from his work as an artist. He is active on Instagram under the handle @jaronthesecret and has around 10,600 followers.
---
Relationship history of Erykah Badu
Erykah Badu was first linked with rapper OutKast's Andre 300 in 1995 and gave birth to a son, Seven Sirius Benjamin, in 1997. The pair separated in 1999, and OutKast's song, Ms. Jackson, was inspired by the rapper's relationship with Badu and her mother.
Badu then welcomed a daughter, Puma Sabti Curry, in July 2004, and the well-known rapper The D.O.C. is her father. She then became the mother of another daughter, Mars Merkaba Thedford, in 2009 and shares her with her boyfriend, rapper Jay Electronica.
Erykah Badu is a famous singer and actress and is called the Queen of Neo-soul. Her first album, Baduizm, was certified triple Platinum by the Recording Industry Association of America.