10 most underrated Manchester United players of the Premier League era
169.56K //
Timeless
Playing for Manchester United is a dream for any professional footballer. The prestige, glamour, media limelight, international attention are just some of the add-ons to being a United player, apart from playing for the most successful team in England. Many have tried their luck; a few have succeeded while some have perished.Playing for a big club like Manchester United always has its pros and cons. While there have been overrated players, there have also been some underrated one's who go on doing their job quietly and dedicating themselves to the club completely. There has been a fair share of unsung heroes at the Theatre of Dreams in the Premier League era.Here's a list of players who not always received the appreciation and credit they deserved from the supporters.
#10 Tim Howard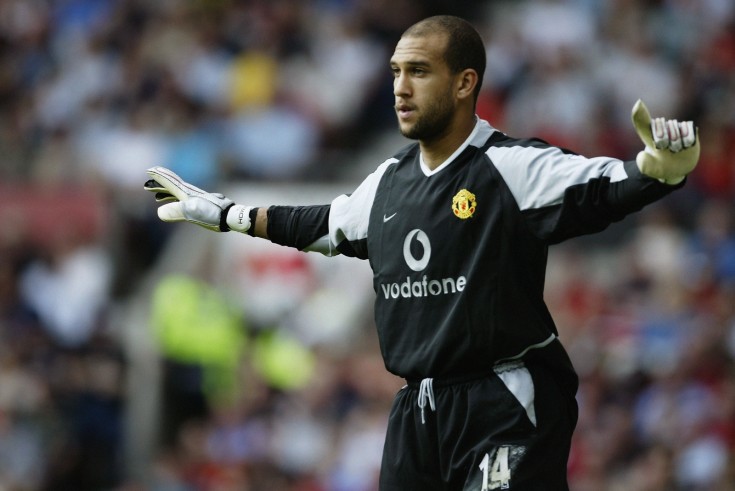 The Big American was signed by Manchester United for $4mn from Metro Stars in the MLS. Howard replaced Fabian Barthez as the club's first choice goalkeeper. His Manchester United career got off to a bright start with him saving the decisive penalty against Arsenal, which propelled United to the Community Shield victory that year.
He was considered as a strong commanding goalkeeper at the club. He was not an extraordinary keeper, but his ability to keep it simple and make the right decisions helped him flourish at a competitive club like Manchester United.
One costly error against Porto which dumped United out of the Champions League shattered his confidence and he was replaced by Roy Carroll. He however regained his place and guided United to the 2004 FA Cup trophy. Howard was also named in the PFA Best XI in his first season at Manchester United.
Tim Howard was exceptional during his time for United, many a times pulling his side out of trouble. He went on to make 77 appearances for the club. Unfortunately his United Career came to an end with the signing of Edwin Van Der Sar in 2005.
#9 Wes Brown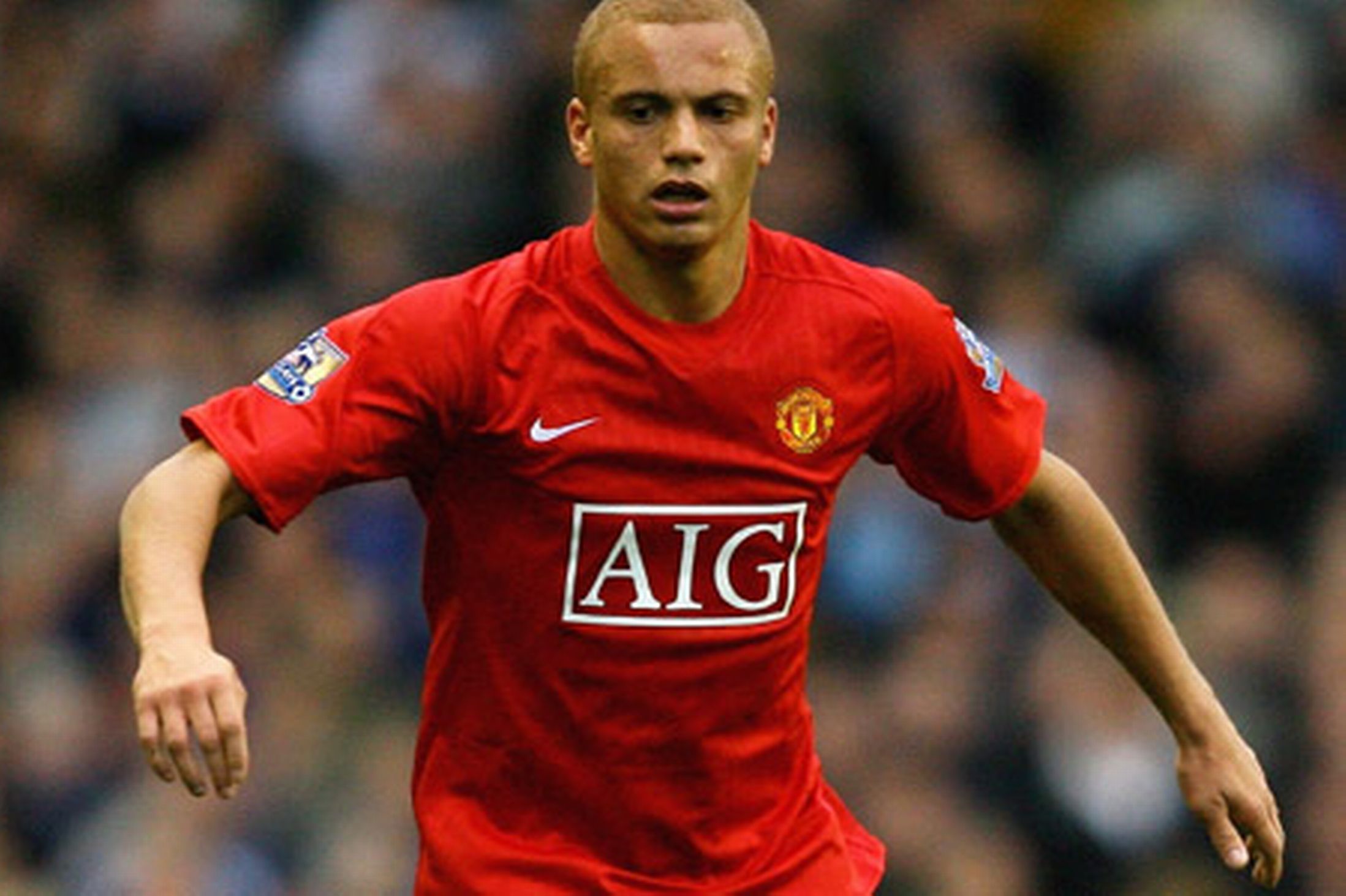 Born in Manchester, Brown graduated from the Manchester United Youth Academy which he joined at the young age of 12. He showed talent and maturity at a very young age, prompting United to hand him a professional contract. He also won the Jimmy Murphy Young Player Award twice. His breakthrough into the senior first team came in 1999 in which he made several first team appearances and helped United complete the treble that season.
Brown suffered a string of injuries in 2000, which ruled him out for most part of the next season. He made a strong comeback the next season, attracting praise from all sections with Sir Alex calling him United's most talented defender. His first team opportunities were limited with the signing of Nemanja Vidic who became the first choice.
Brown has always come to the club's resuce in times of defensive shortages and never let the club down. He served United until 2011 making 232 appearances for the club winning 2 Champions League titles and the league on several occasions. In 2011, he joined Sunderland and is still playing till date.
#8 Park Ji Sung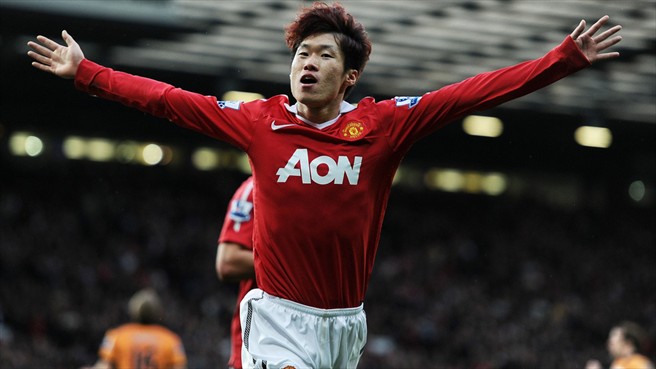 Park Ji Sung surely was the unsung hero at Old Trafford. In 2005, he signed for Manchester United for a fee of $5mn from PSV Eindhoven. Ji Sung Park was not only a commercial signing but he was an impact player as well.
Some of his important goals against close rivals Chelsea, Manchester United, Arsenal have been match winning performances. He was a tireless, crucial match performer who did not get as much media attention as some of his contemporaries. Sir Alex turned to him for several crucial matches, in which he surely dint disappoint.
He made 205 appearances for the club scoring 27 goals. He was only the second Asian to represent the English powerhouse. He is also the first South Korean to win the EPL. He has won 4 EPL titles, 3 League Cups and a UEFA Champions League with the club. In 2012, he was shipped out to QPR and has now retired from professional football. He returned to Manchester in 2014 as a global ambassador for the club.
#7 Antonio Valencia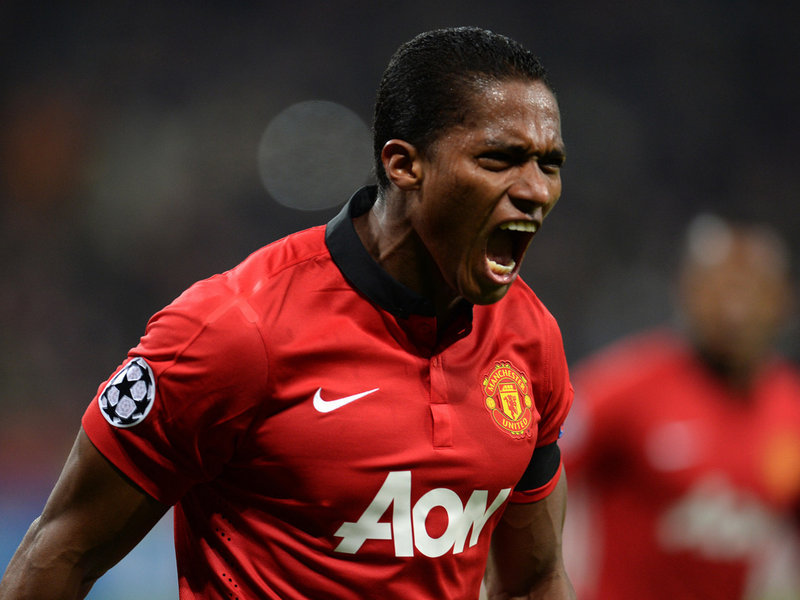 Luis Antonio Valencia the 'Ecuadorian speedster' joined Manchester United in 2009 from Wigan Athletic for a fee of $18mn. His journey from a 50-dollar-a-month player to playing in the iconic no.7 shirt for United has been truly marvellous. Valencia, who is primarily a winger, has slotted in at various positions wherever the team needed him to play. He has the ability to terrorize opposition fullbacks with his blistering pace and has always been in and around the first team.
He has also been named captain of his national team; as a result of his consistent performances for the club. He has been shifted to perform defence duties under LVG's reign owing to the defensive crisis at the club. He has received the Manchester United fans' and players' player of the year award in 2011 for his brilliant performance that season. Valencia has appeared in over 200 matches for united scoring 20 goals and numerous assists. Valencia has won 2 EPL titles, 1 League Cup and a couple of Community Shield's with the club.
#6 Darren Fletcher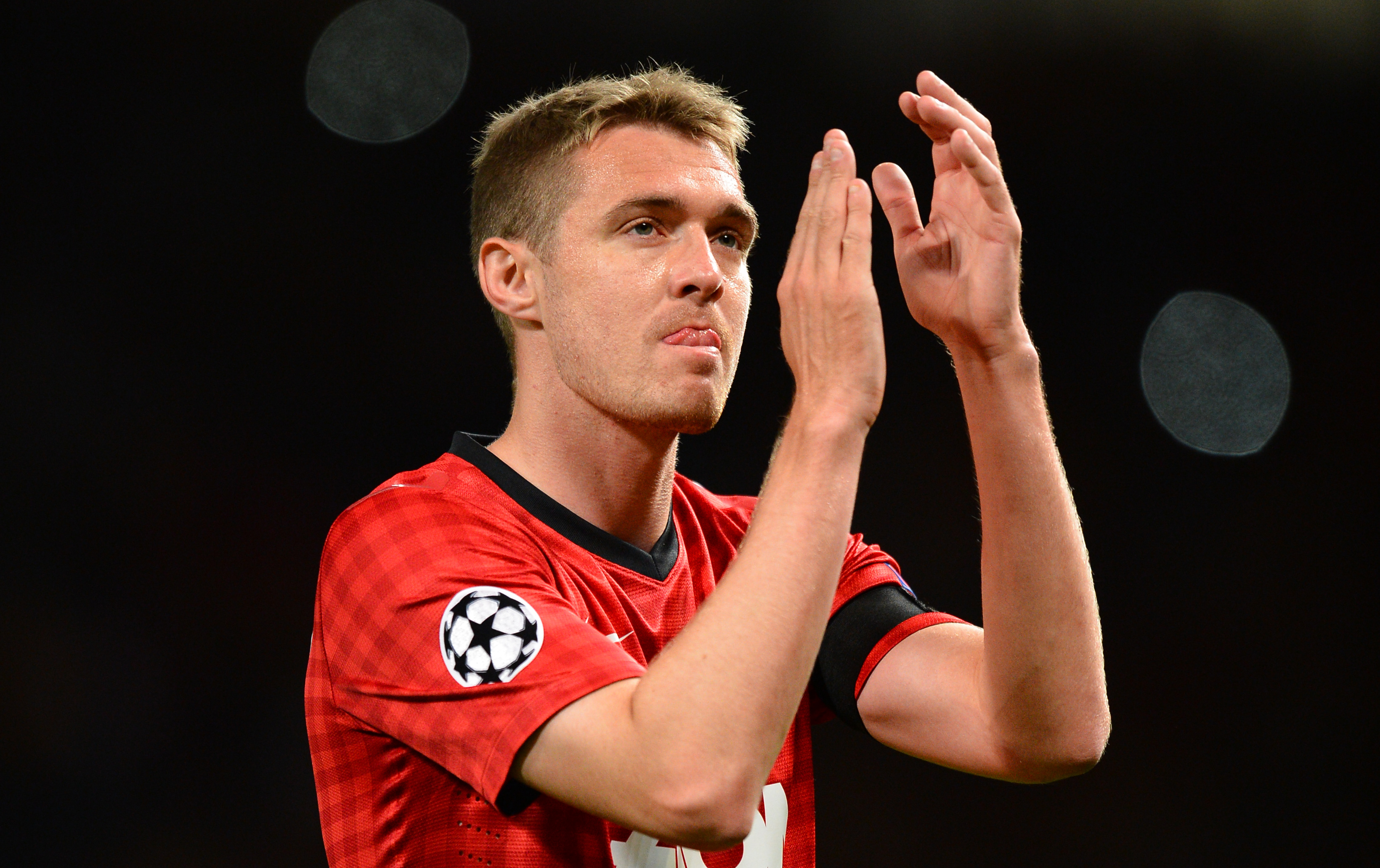 Another graduate from the club's highly rich youth system began his senior career in 2003. He was unimpressive at the start of his career and became one of the scapegoats. He was criticized heavily by his club captain Roy Keane in the wake of a premier league defeat to minnows Middlesbrough. He didn't lose hope and gave a fitting reply to his critics with a crucial goal to end Chelsea's 40 match unbeaten run in 2005. He gradually became an integral part of Manchester United's midfield.
Fletcher's career was marred by various injuries which restricted his development and was in and out of the first team. He suffered a career threatening chronic bowel condition which kept him out of the game for over a year. He successfully made his return to the team in the summer of 2014. On his return to the first team, current manager Louis van Gaal has rewarded him by naming him the vice captain of the club. Fletcher has dedicated his whole career to the club and is surely one of the most underrated jewels in the club crown.
#5 Phil Neville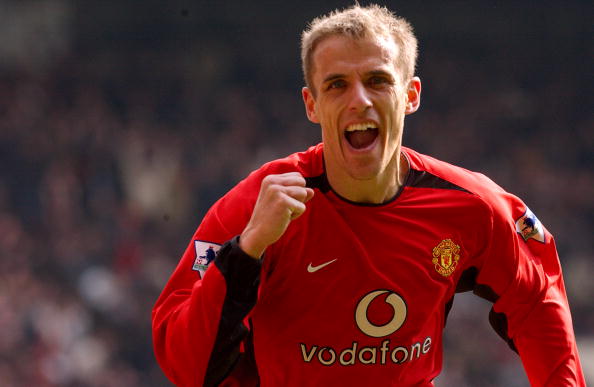 Phil Neville, despite always being in the shadows of his brother Gary, developed a unique identity for himself for being a no nonsense defender. He was a youth graduate of the United Academy along with the whole class of 92. He was not installed as the club's main left-back until early 2000's due to the consistent performances of the other established defenders at Old Trafford.
He made his debut in the 1994-95 season. He was never a top quality defender compared to the likes of Martin Keown or Tony Adams. Nevertheless, he was a fantastic player in his own right.
His mentality, attitude and effort stood out the most. But in a generation that bestowed upon us the famous Class of 92, he was surely going to be overlooked. He went on to win 6 EPL titles, 3 FA Cups and the UEFA Champions League with the club. He surely made his mark at Old Trafford and is considered to be an important part of the club's illustrious history.
#4 Nicky Butt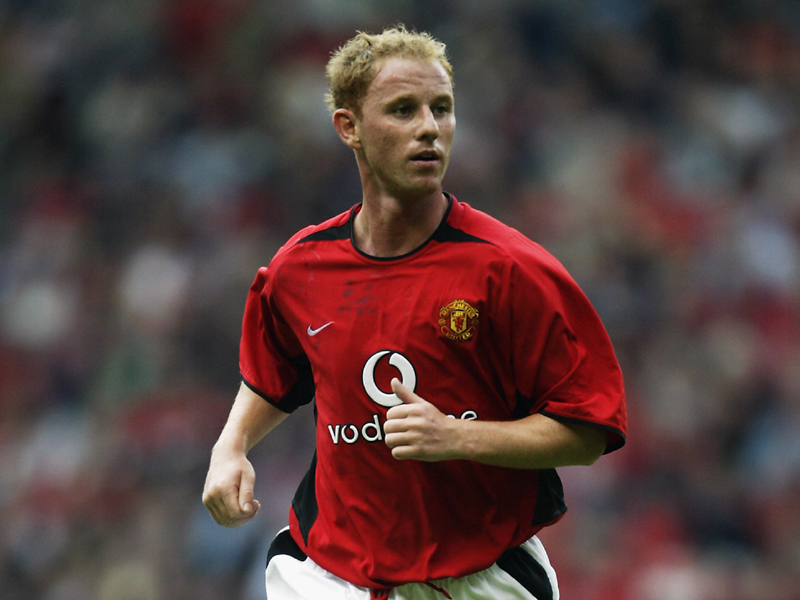 A member of the famous "Class of 92," Nicky Butt was a simple yet effective player. He started his career at the Manchester club on a high, where he played the anchor role in midfield and fitted perfectly in Roy Keane's role when he was injured for most of the 1997-98 season.
After the departure of Paul Ince to Inter, he was drafted into the first team to play alongside Keane. Butt performed remarkably in his first two full seasons at United, and often started in the lineup, scoring vital goals and was regarded as the hard tackler of the team.
With the return of Keane and the development of Scholes into a world class midfielder restricted his involvement in the first team. He went on to make 387 appearances for the club scoring 26 goals. He went on to win 6 EPL titles, 3 FA Cups and the UEFA Champions League with Manchester United.
The lack of further opportunities led him to hand in a transfer request in 2004, which saw him join Newcastle in the future. Recently, he returned to the club as an interim first team coach.
#3 Ole Gunnar Solskjaer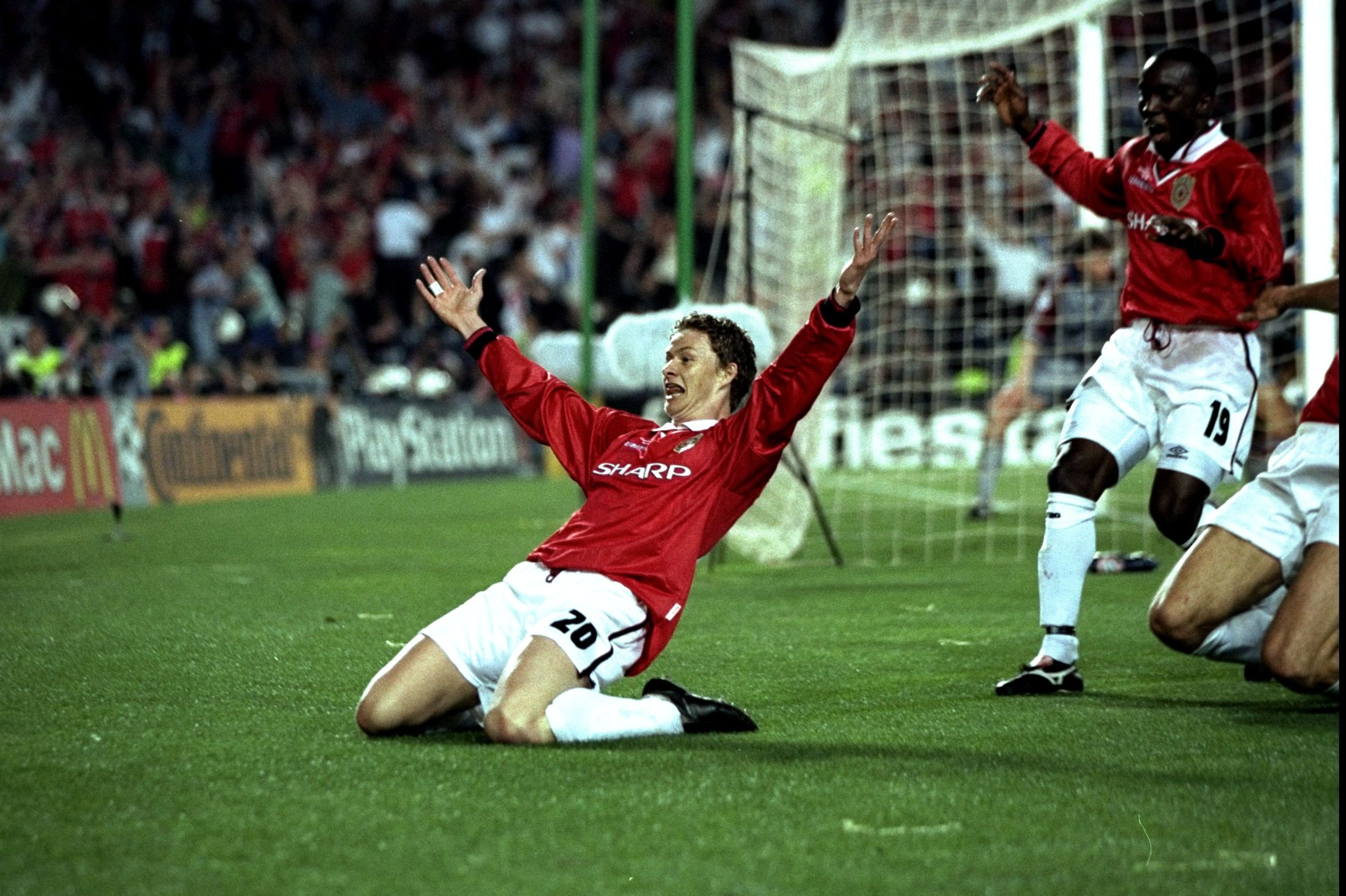 Solskjaer who was an unknown entity outside Norway joined Manchester United in 1996. He was considered as a surprise acquisition for a club of United's stature. Due to the complex nature of his name, which can't be pronounced by many he was nicknamed 'The Baby Faced Assassin'.
He is mostly remembered for his last gasp winner against Bayern Munich in the 1999 Champions League Final, but there was a lot more than that to his United Career. He was considered as a 'super-sub' by the Old Trafford faithful, having earned acclaim for a habit of coming into matches late on as a substitute and scoring crucial goals.
He played for over a decade at Old Trafford. He played 366 matches and scored 126 goals. He had a habit of being in the right places at the right time. In his brief career Solskjaer went on to win 7 EPL titles, 3 FA Cups and UEFA Champions League. His career did not have a fairytale ending as it was marred by injuries which led him to announce his retirement as he could not fully recover from them.
#2 Michael Carrick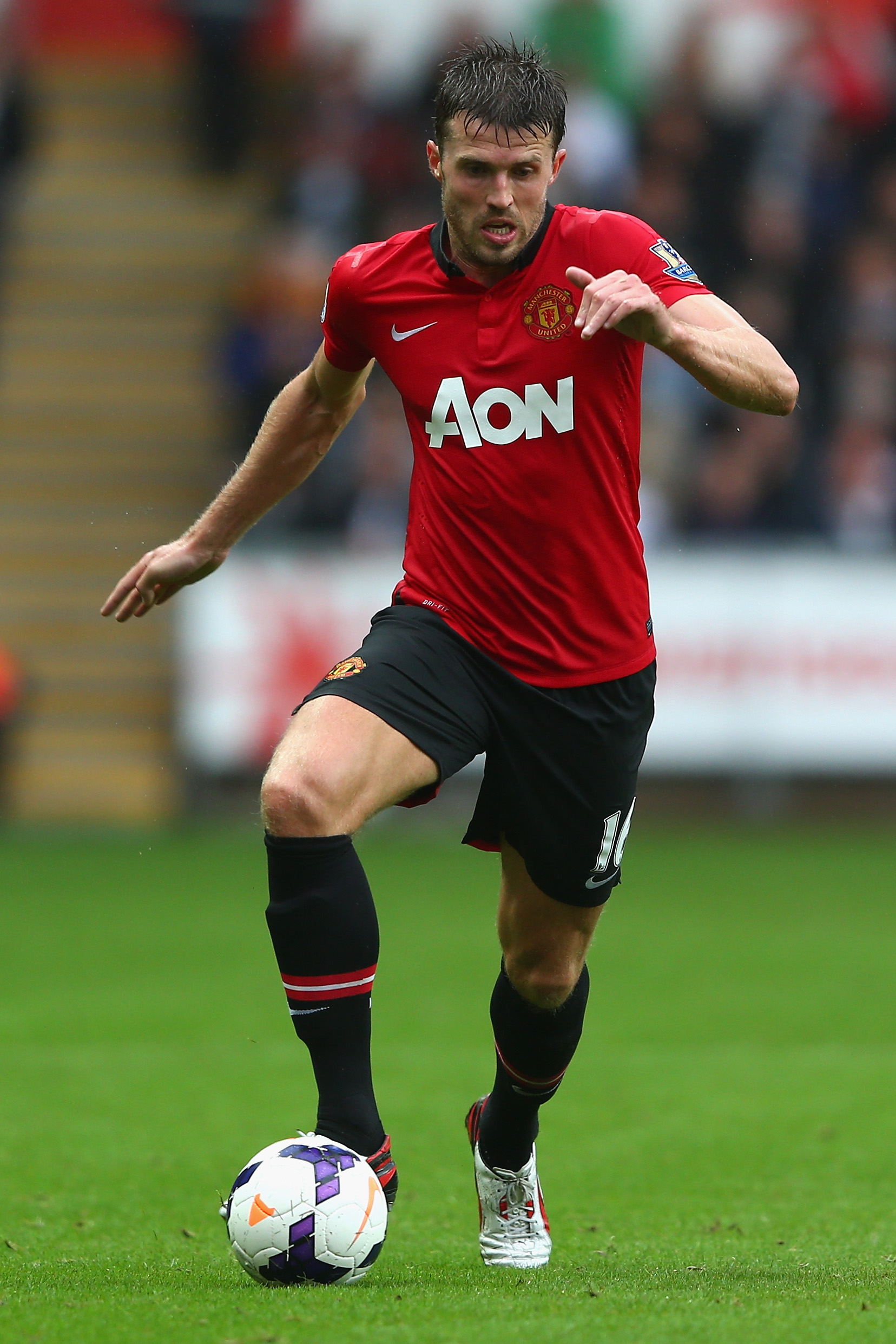 Carrick signed for Manchester United in the summer of 2006 for a fee of $18mn. He was signed as a replacement to Roy Keane, who had recently left the club. Since then, he has gone on to do his job quite silently. He has developed himself into being the heart of the team, a player who closes down free spaces, and distributes the ball accurately.
He is often criticized for slowing down the game and backward passing but little do people know how important his role is for the team.
He has strong defensive and passing abilities. He also has to perform the occasional defensive duties in times of defensive crisis and doesn't let the manager down. Due to his versatility, he is regarded as the most important member of the united midfield. He helps united churn out the results game after game, yet he is criticized for not being Manchester United quality. He is currently 33 and still performing well at the top level. He has won 5 League titles and 1 Champions League Trophy with United.
#1 Denis Irwin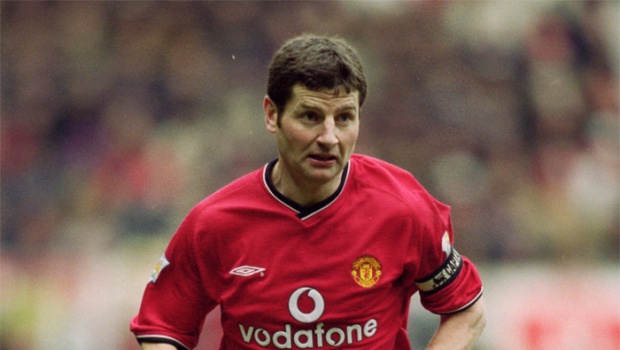 Denis Irwin joined Manchester United in the year 1990. He was one of the very less talked about signings of Sir Alex. Denis could play in either fullback positions but he made the left-back position his own and played with great consistency and sharp attacking instincts. He was a set-piece specialist as well. He was a plain and simple footballer who went about his work without any fuss. He went on to make 529 appearances for the club scoring 33 times.
The left side of defence would remain Irwin's for over a decade as United dominated the domestic game, with seven Premier League titles, three FA Cups, UEFA Champions League and a League Cup coming the Irishman's way. Among his personal achievements, he was included in the Premier League team of the decade in the EPL 10 Seasons Awards.
After his retirement from football he joined MUTV as a presenter in 2004 and is associated with the club till date.