5 reasons why United fans should stand behind Louis van Gaal
38.37K //
06 Nov 2014, 18:54 IST
Watching Manchester United this season has been like watching Murphy's law come true. The one which goes, "Whatever can go wrong, will go wrong." New signings having an offday, defenders falling to the side like bowling pins, strikers who up until last season were in the form of their life, suddenly having a bad season, suspensions, bad luck – it has been a testing start for new manager Louis Van Gaal. David Moyes' sacking and the appointment of Van Gaal was supposed to usher in an era of attractive football, new superstars and a tilt at the title. Whilst most fans thought it would be instantaneous and immediate – returning to winning ways that is – reality is proving otherwise. All successful ventures take time. And unlike Moyes, there are plenty of things that Van Gaal has already brought to the table.
#1 Marked improvement in overall play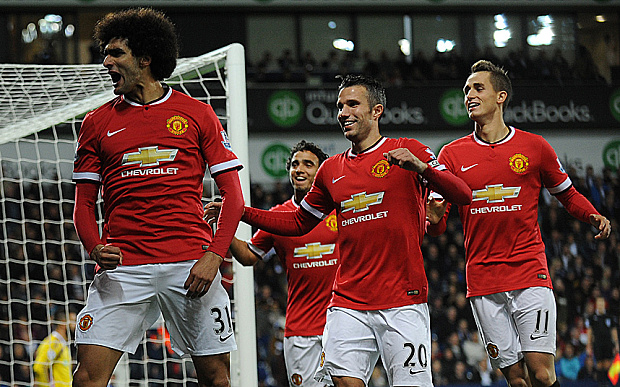 Think back a season, and try to pick out at least three matches where Manchester United genuinely played well, result notwithstanding. Difficult, isn't it? And that is a serious indictment of life under David Moyes. United never really "played well" or "thrilled the fans", and while winning and losing is part of the game, the way the team wins or loses is also of importance.
Under Moyes, the football was dull, unimaginative, predictable and boxy – kind of like Antonio Valencia.
This season, though, fans have already been treated to crisp, brisk and exciting matches, and although United have dropped more points than at this stage under David Moyes last season, you would struggle to find a match where they played boring football under Van Gaal.
No, in terms of overall play, the fans have been given their money's worth. There is a clear plan of action, and although not all plans have come to fruition, there have already been plenty of "wow! Did you see that" moments to put last season's misery out of the fans' minds.
#2 The team seems to be United, once again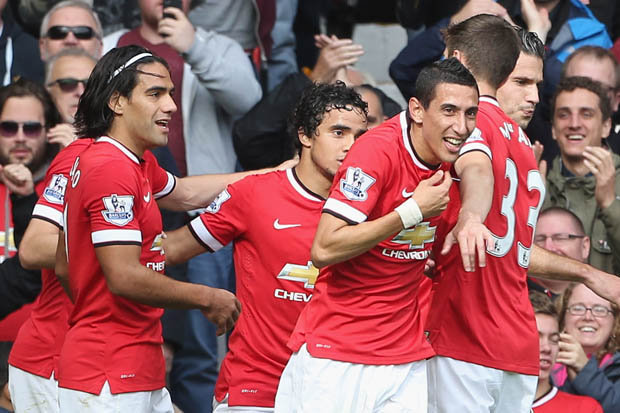 Sir Alex's departure and Moyes' appointment had far-reaching effects than just a change of guard – there was a palpable drop in the discipline and fear factor in the squad. Sir Alex ran a tight ship, and with him gone, things loosened up. The players no longer had to be on their guard all the time; indeed with Moyes apparently captivated by the fact that he had got the job, the players seemed to be taking things for granted.
Complacency, dissent and disharmony crept its way in as Moyes took charge, and it showed on the pitch – it was as if the team was being pulled in different directions, with players taking liberties that would have been unheard of under Sir Alex.
Under Van Gaal, there seems to have been a reinstatement of fighting for a single cause – Manchester United. The late rallies against Chelsea and Manchester City – games that last season United simply rolled over in – saw a resurgent United showing shades of a Ferguson-era team.
No longer divided, but truly United – on the surface it appears that the Dutchman has won over the dressing room and brought them together. Something Moyes never managed.
#3 Van Gaal\'s philosophy is contemporary, not outdated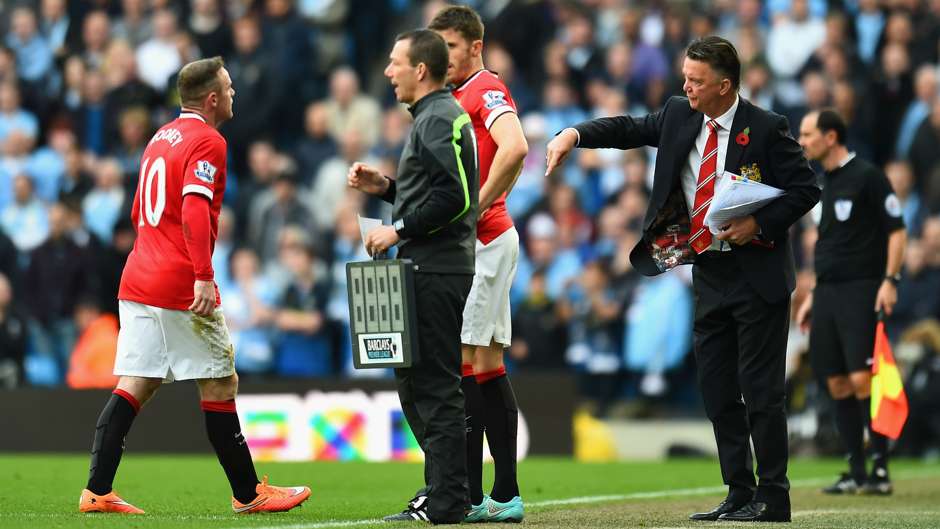 The word "philosophy" has been thrown around so much that it would seem Dr. Freud has taken over at Manchester United, not Van Gaal. But however you interpret the word, there is no doubt that the tactics, the ideas and concepts put forth by Van Gaal seem relevant to this day and age of football.
The three-at-the-back tactic, the high pressing, the quick, one-touch football and the constant movement of players – all of this feels like the making of a modern day football team.
No longer do United fans have to put up with umpteen crosses in the box, a rigid team structure or outdated training methods – as decribed by players themselves. Make no mistake, this isn't a slight on Moyes' approach and ideas about football. But if you had to accuse either of Moyes or Vaa Gaal of using archaic, obsolete methods in their time at United, then the answer is pretty clear.
Van Gaal is a modern-day coach. Moyes – if he is to be judged on his time at United alone – never looked like one.
#4 Results are inevitable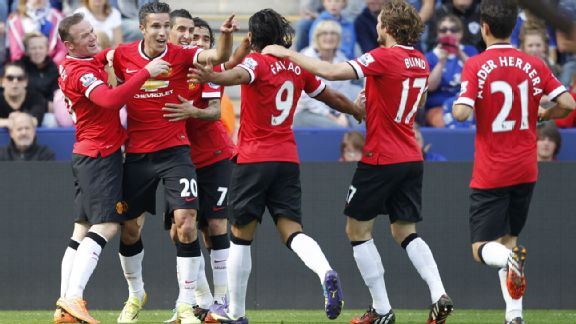 The recent Bundesliga match between Borussia Dortmund and Bayern Munich is the perfect example of how even great football doesn't guarantee points. Dortmund were brilliant, but were eventually undone by a team in better form and in a class of their own. Defeat meant Dortmund were now second from bottom in the league, a catastrophic start to the season.
But the 90 minutes were enough to make an emphatic prediction – this Dortmund side cannot, and will not, finish the league in the same position they are in now. There is simply far too much quality for them to not make their way out of trouble.
The same can be said about Manchester United. Van Gaal has set in a very definite standard of play, and while his plans are being foiled by injuries, suspensions, individual errors and poor form of strikers, there is enough evidence of there being a very high quality team waiting to burst out of the chaos and turbulence that United are experiencing at the moment.
To give you an example of how terribly unlucky Van Gaal has been this season, one need only look at the statistics. United have not been able to field an unchanged back line this season for any of their matches. No pair of centrebacks has played more than twice together, and the only centreback to play more than 8 matches recently dislocated his shoulder while attempting a sliding tackle (which he completely missed, by the way).
The manager's plans are being undone by various factors at the moment, but eventually things will settle down. And it will only take a few games with the same players playing week-in, week-out for the identity to form and for everyone to see.
#5 Van Gaal\'s track record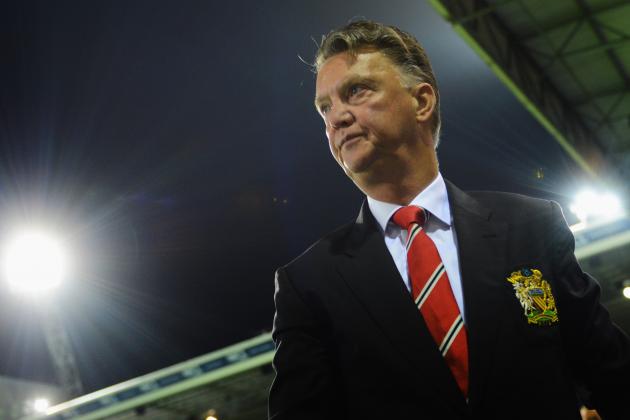 Jose Mourinho has this uncanny ability of being able to convert his side from a work-in-progress in his first season at the club to a title-winning side in the second year. The Portugese has won league titles in all of his second seasons at each and every club he has managed. That is a clear indication of his policies, way of football, ideas and concepts getting across to the players.
Van Gaal has a similar track record. In his time at Bayern Munich, the Dutchman experienced an inconsistent and slow start to the season with a star-studded team and Munich were midtable in November and staring down the barrel of a first round exit in the Champions League.
Results improved slowly but surely as players started to play the way Van Gaal wanted, and by March Bayern were top of the table – a position they would not relinquish for the rest of the season.
Under Moyes, things looked bleak and showed no signs of improving. Under Van Gaal, the team looks energized and while results have not gone their way, improvement can be seen in every match that United play.
Under Moyes, United never looked like they were moving. Under Van Gaal, United are moving back and forth, but there are clear signs of life. Van Gaal's track record is immaculate and the fact that the Dutchman admitted recently about Manchester United being his last job in football, fans can be rest assured the Dutchman will pull out all stops to ensure his swansong is not a whimper, but a loud explosion.