7 football crazy fans who have become legends
111.25K //
Timeless
Football is the most popular sport in the world. That's a fact. It's so popular that many fans have dedicated their lives to it, or even, as Bill Shankly would like them to, consider it more important than life and death. It's not a surprise to see fanatics who always put their teams first.And yet, despite all that, we come across stories of certain fans who surprise us with their unwavering and dedicated support to their favourite teams - support for which they have earned fame the world over. Here are 7 football crazy fans who have become famous in their own right (in no particular order):
#1 Manolo, el del Bombo (Spain)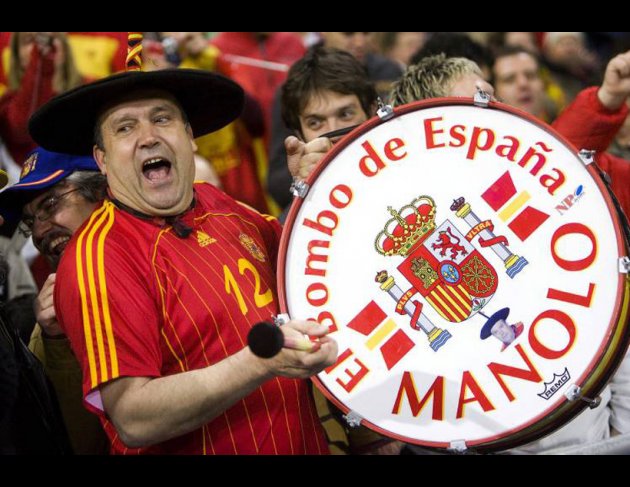 First up on the list, is a man with a drum that is as famous as him. Manuel Cáceres Artesero, popularly known as 'Manolo, el del Bombo' (Manolo, the one with the Drum), is the Spanish national team's foremost supporter. Ever since hitch-hiking 16,000 km to watch Spain during the 1982 World Cup on home soil, Manolo has made it a point to follow the team wherever they play. He has since become a recognizable symbol of the team, so much so that the Royal Spanish Football Federation now pays for his travels and gives him access to the squad.
When not in tow with the Spanish team, Manolo runs a bar facing Valencia's Mestalla Stadium. The bar doubles up as a football museum of sorts, with souvenirs and photos from his three-decade long journey with Spain. Visitors frequent the bar to see him and his famous drum. Manolo uses the drum to send out a positive message to other fans: on one side it is written: Sport yes, violence no.