All-time New Zealand World Cup XI
21.64K //
Timeless
Having reached the last four on six occasions, New Zealand have been one of the most consistent performers in the 50-over World Cup (WC) tournaments – with their best performance, undoubtedly, coming on home soil during the 1992 edition, fuelled by innovative strategies by an enigmatic captain.The Kiwis have emphasized the importance of team over individual as a USP, and this has reflected in their several memorable surges towards the most coveted trophy in limited overs cricket, none of which, unfortunately, ended in glory.Several individuals have contributed to this team run, and in this exercise, I have attempted to put together an all-time New Zealand World Cup XI – one which, in the impossible scenario of actually playing together, could be the Kiwis' best chance yet at the elusive prize.
#1 Stephen Fleming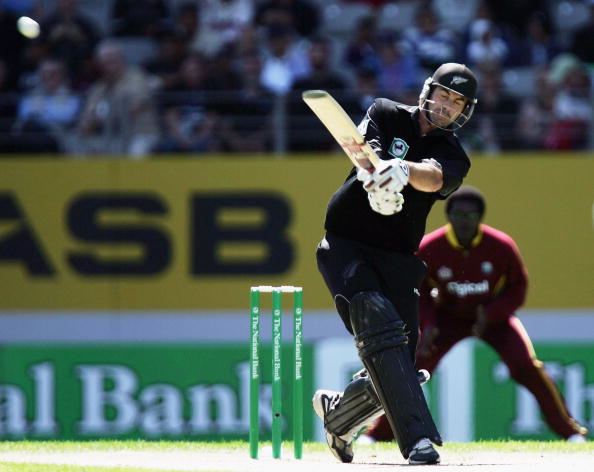 New Zealand's highest run scorer in WCs, Stephen Fleming is an automatic choice for the opening slot. Calm and composed, with a near watertight defense, the southpaw is blessed with the unique ability of shifting gears with a minimum of fuss. More often than not a steady accumulator of runs, the former Kiwi skipper, as the South Africans found out during the 2003 edition, could go hammer and tongs if the situation demanded.
Despite being the Kiwis' most successful skipper in terms of WC wins, Fleming misses out on captaincy to an eccentric genius whose bold strategies and resource management skills brought New Zealand to the threshold of glory in the marquee tournament.
#2 Glenn Turner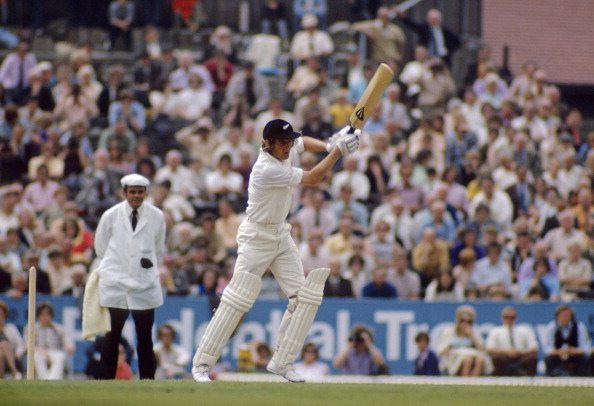 Much like Goochie in an all-time World XI, I have gone for substance over style in selecting Glenn Turner as my second opener.
The only Kiwi batsman to have a 60+ batting average while aggregating more than 500 runs in WCs, Turner's presence at the top will infuse a much-required solidity in the largely mercurial line-up.
Let me confess that there was a huge temptation to include Mark Greatbatch, who redefined the concept of pinch-hitting, something he did with an unprecedented success during the 1992 edition; however, as he was untested beyond those 7 magical games in WCs, I reluctantly let him go.
#3 Brendon McCullum (wk)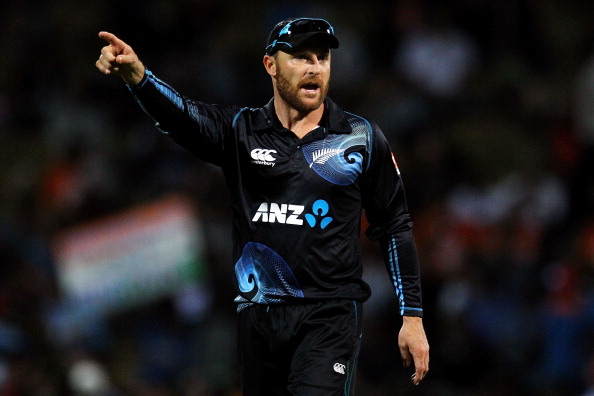 New Zealand wicket-keepers have traditionally been poor run-scorers in WCs, with the best of the lot, undoubtedly, being Brendon McCullum, the current Kiwi ODI skipper.
McCullum's stats of 414 WC runs, at an average of 32 and a strike-rate (SR) of 94 may look healthy, but a closer scrutiny will reveal that these figures have been bloated by performances against minnows. The right-hander's WC averages against Australia, India, Pakistan, South Africa and Sri Lanka make for a dismal reading – 8, 4, 6, 8 and 7 respectively.
Even with these numbers, McCullum makes it to the list, as none of the other glovesmen have fared much better either. While one-down is not his favourite batting position, the incredible striking prowess of Baz, I believe, could best be utilized here, especially given the fact that none of the openers can exactly be termed 'dashers'.
#4 Martin Crowe (C)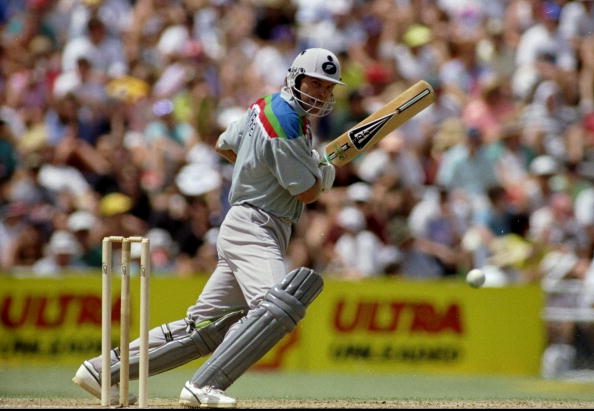 This one is a bit of a no-brainer. So impressed have I been by Martin Crowe's innovative leadership in the 1992 WC that he even helmed an all-time WC XI in one of my previous write-ups. He faces almost no competition when the scope is restricted to Kiwi-land; Fleming has undoubtedly been a calm, steady captain, but when it comes to sheer aggressiveness and an overall novelty in just about every single move, Crowe has no parallel.
Inzamam's game-changing innings in the 1992 semi-final, which stopped the Blackcaps in their tracks after their best WC campaign till date, may have been nipped in the bud had Crowe not been forced off the field during the Pakistan innings due to a hamstring injury.
Between all this eulogizing of his captaincy, one cannot forget that Crowe has been an exemplary contributor with the bat, living up to his billing as one of the greatest batsmen in the world during the 1992 edition while being prolific in other tournaments as well.
#5 Ross Taylor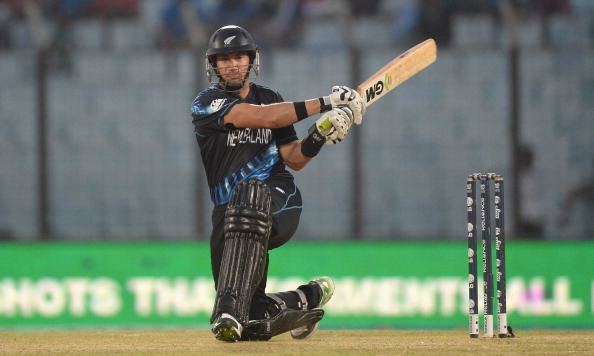 New Zealand's most successful number 4 batsman of this generation, Ross Taylor is pushed down a rung in the batting order by the country's greatest number 4 batsman of all-time.
The right-hander's most dominant WC innings came in the midst of a strong Kiwi run in the 2011 tournament, against Pakistan, where his unbeaten 124-ball 131 laid the foundation for a 110-run victory. Taylor was the highest run-scorer for the country in that edition, by some distance, with 324 runs at an average of nearly 65.
Taylor keeps out Craig McMillan and Roger Twose from this XI. While the former was largely tepid in the WC, Twose was an exceptional performer in the tournament, racking up close to 500 runs at a batting average of nearly 50, but Taylor's superior overall ODI numbers edge him out of the equation.
#6 Scott Styris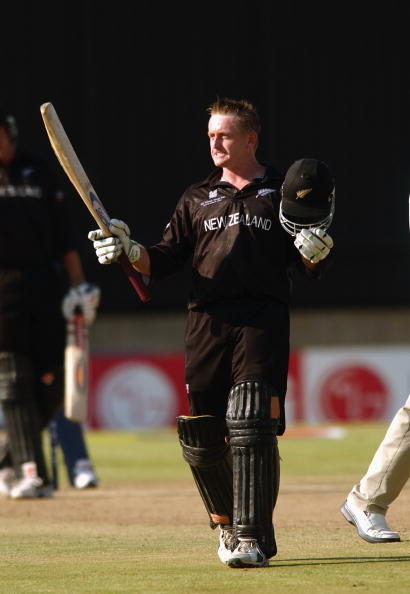 New Zealand's key differentiator, in WCs or otherwise, has been its strong supply-chain of allrounders, and Scott Styris counts among the best of this crop. It may come as a surprise to many (it certainly did to me) that Styris is the second-highest run-scorer for the Kiwis in WCs, with 909 runs at an average of 53 and a SR of almost 90.
Add to that his tally of 17 wickets, many of which have come at crucial times at the expense of batsmen who took this seemingly innocuous dibbly-dobbler too lightly, and the all-rounder stakes a genuine claim to the throne of Most Valuable Player for the Blackcaps, at least within the WC context.
#7 Chris Harris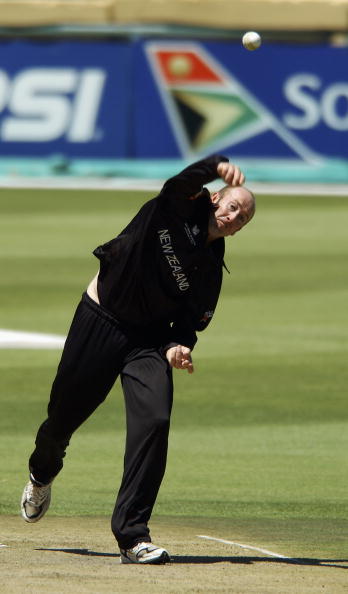 Very much in the Styris mode, Chris Harris took his bowling to the next level (much like Styris did with his batting) in WCs, ending up as the second-highest wicket-taker for the country in the marquee tournament.
Part of the original quartet of military medium bowlers who made lives miserable for batsmen during the 1992 WC, Harris added new dimensions to the concept of 'taking pace of the ball', apparently possessing just two variations – slow ball, and slower ball. His craftiness, however, ensured that batsmen continued to fall prey with alarming regularity during his 4-tournament stint from 1992-2003.
Harris was a better batsman than his WC numbers suggest, though his best moment with the blade, smashing 130 runs off 124 balls against arch-rivals Australia in the quarterfinals of the 1996 WC, ended in heartbreak, overridden by Mark Waugh's century at the top and an unbeaten 5th wicket partnership between Steve Waugh and Stuart Law.
#8 Richard Hadlee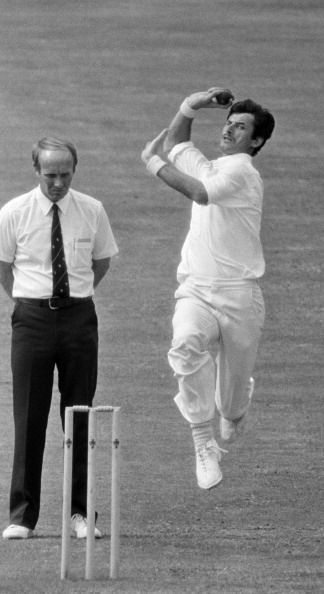 Perhaps the greatest cricketer to have ever emerged from New Zealand, Sir Richard Hadlee rounds off the trio of all-rounders on this list. Very much in the classic Test player mould, Hadlee's immaculate control over the swinging ball was not easy to negotiate in the shorter version either, nipping out 22 wickets over a relatively short WC career spanning just 13 matches from 1975-1983.
It was Hadlee's absence in the 1987 WC, due to an ankle injury, which made the Kiwis endure their worst run in the tournament's history, winning just two matches and losing four.
With the three medium-pace (or no pace, in case of Styris and Harris) slots sealed, contenders who narrowly missed out include Jacob Oram, Willie Watson, Gavin Larsen and Chris Cairns.
#9 Daniel Vettori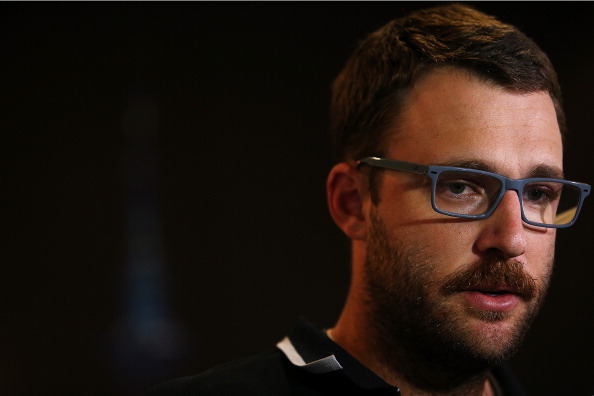 Arguably New Zealand's best spinner ever, and a respectable mention among the sea of left-arm orthodox bowlers in the modern era, Daniel Vettori will be the sole specialist spinner on this list.
One of the very few traditional spinners produced by the country, Vettori edges out closest competitor Dipak Patel, who revolutionized the cricket world by opening the bowling during the 1992 tournament.
His tournament numbers are nothing to write home about – 21 wickets at 41 apiece, but the southpaw brings about a much needed variation to a largely one-dimensional albeit effective attack, and his unconventional batting skills would be an added bonus.
#10 Shane Bond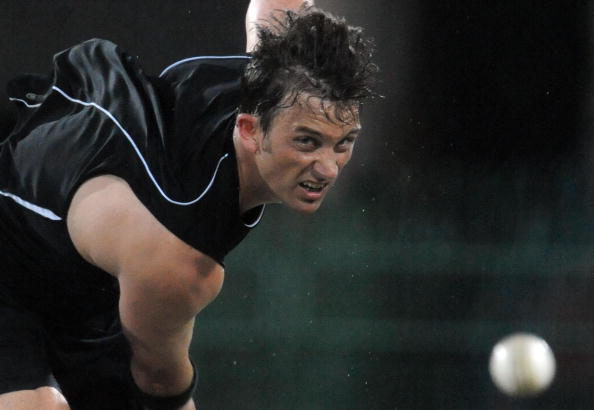 New Zealand's fastest bowler ever, Shane Bond stamped his authority over the 2003 and 2007 WCs, picking up 30 wickets in just 16 matches at an average of 17.3 and economy rate of 3.5, before injuries and the single indiscretion of a brief stint with the rebel Indian Cricket League (ICL) put paid to a promising career.
A tearaway quick, who, at the peak of his abilities, was rated at par in terms of speed with the quickest in the modern era, Bond had virtually no competition for his inclusion in the side and cements his place with the kind of ease his fictitious namesake has displayed for decades on the silver screen.
#11 Geoff Allott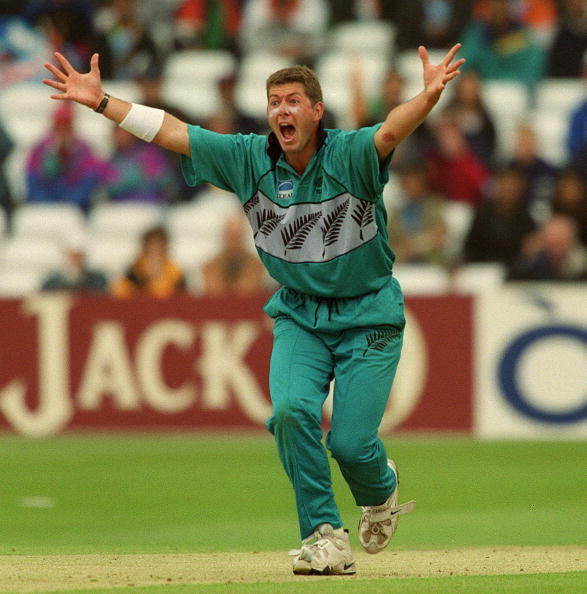 If you thought that Bond's statistics in the tournament were unsurpassable, at least by a Kiwi, think again. Geoff Allott practically owned the 1999 WC, emerging as highest wicket-taker in the tournament with 20 wickets at an average of 16.3 and economy rate of 3.7.
A left-arm seamer who started out as a genuine quick but later settled down into a near unplayable swing bowler, in helpful conditions, Allott was troubled throughout his short career by a back injury, which eventually took its toll.
Allott's only competition was Tim Southee, who came close to emulating the southpaw's 1999 heroics during the 2011 edition, snaring 18 wickets at an average of 17.3 and economy rate of 4.3, but the left-armer's natural variation, in addition to his ability of switching relatively easily between swing and hit-the-deck, gives Allott the final slot.