Best books on Lionel Messi
14.89K //
Timeless
From bagging the Ballon d'Or four times to now holding the Golden Ball award at the FIFA World Cup Finalsin 2014, Messi seems to have done it all, except maybe won the World Cup. None the less, Messi is truly a legend of the beautiful game and is loved in almost all corners of the world. With so many laurels sung about this hero, i'm sure everyone would like to know who he really is. The internet is flooded with information about him, but if you want a more extensive look then, maybe you should give these books a try:
#7 Lionel Messi: A Soccer Star Who Cares (Sports Stars Who Care)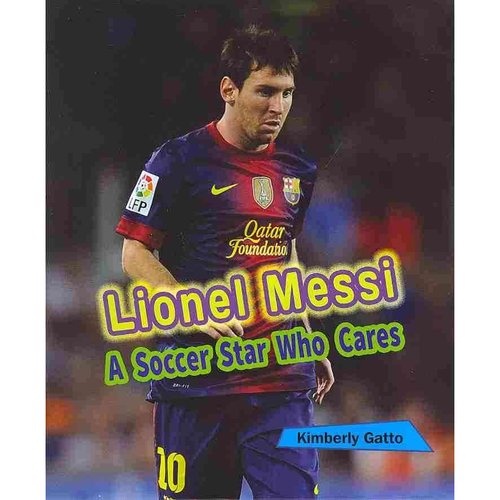 Born in Argentina, soccer star Lionel Messi is most famous for being the best player on perhaps Spain's best team, FC Barcelona. During the 201112 season, Messi scored an astonishing 73 goals in 60 league games. When not on the pitch, Messi continues to amaze. Through his Leo Messi Foundation, he works to provide underprivileged children with access to education and healthcare. Readers will be both captivated by the action and touched by his rags-to-riches story.
Indian users to buy the book, click here.
Other users click here to buy it.