Famous retired jersey numbers in football
229.13K //
Timeless
Retiring a jersey number is one of the ways that various clubs have resorted to honour their superstars who had had a huge impact in the game and became fan-favourite. Although retiring a jersey isn't just about honouring a player for his services, but giving away a squad number entirely for good.Now not many supporters wouldn't appreciate the idea of retiring a number for a specific player, especially if it's an iconic number as the temptation to don the number themselves is what has been inspiring kids to take up football for years now. However, we aren't just talking about your usual footballers.In this slideshow, we take a look at 9 such great players whose shirts were retired by their clubs.
#1 Javier Zanetti - #4 (Inter Milan)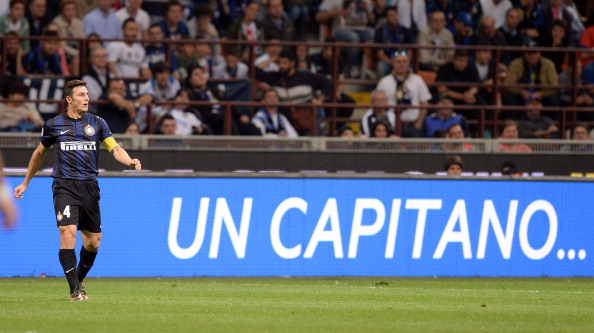 Javier Zanetti has always been one of those players who have been playing for ages. In his 19-year-old career as one of Inter's most prized asset, Zanetti represented the Milanese club in 858 appearances over the period of 1995 to 2014, winning five league titles, four Coppa Italian cups, a Champions League title and a Club World Cup.
It was announced by Cub president Erick Thohir last season that the club would be retiring the iconic #4 jersey donned by the Argentine full-back at the end of this season, and he would be also made Vice President of the club as a tribute to his services.