10 most entertaining goalkeepers in football history
Timeless
To choose to be a goalkeeper is a strange decision. One cannot take part in the actual orchestrations with the ball, but is entrusted with the most important responsibility. The position hasattracted some of the most eccentric characters in the history of the game.Some goalkeepers also express their personality through their jerseys, it being the only jersey which allows scope for uniqueness.Goalkeepers have a tendency to have an ambiguouscombinationof being fiery extroverts and being responsible and collected. These are 10 individuals who have once or severally seemed to lose the balance between the two, thus resulting in entertainment for the neutral spectator.
#10 Mark Bosnich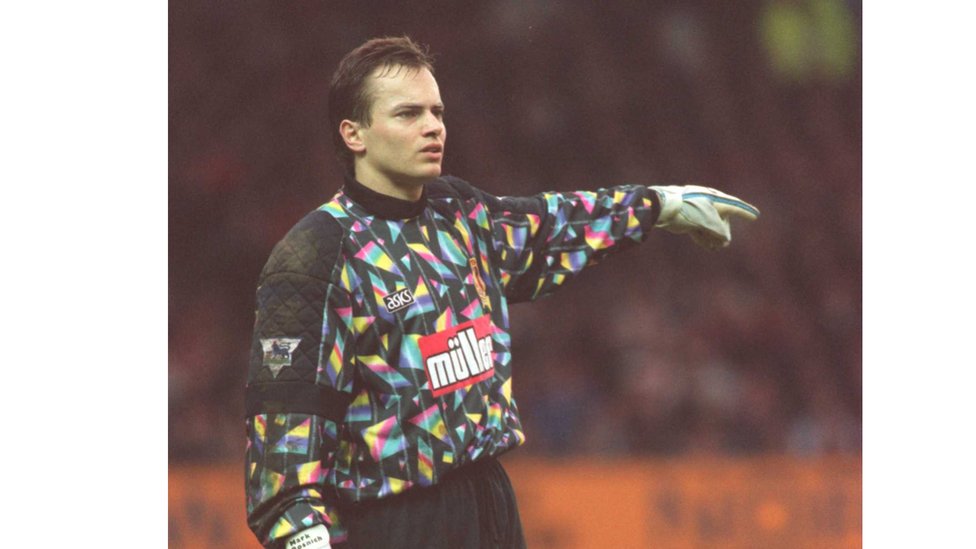 Nobody but a crazy goalkeeper can be expected to do what has been the defining moment of Bosnich's controversial career. He made a Nazi salute to a Tottenham crowd, which had a sizeable Jewish contingent. The act, Bosnich later said, was a reaction to the fans taunting him about his history with German striker Jurgen Klinsmann.
Sir Alex Ferguson lost his patience with Bosnich's eating habits during his Manchester United days, and has recently called him a 'terrible professional'. In his words, "Bosnich was tucking into everything: sandwiches, soups, steaks. He was going through the menu...I told him, `For Christ's sake, Mark, we've got to get the weight off you. Why are you tucking into all that stuff?'...We arrived back in Manchester, and Mark was on mobile phone to a Chinese restaurant to order a takeaway."
The Australian bad boy's jersey at Aston Villa was a piece of spectacle as well, it looked like a collection of glass shards were floating on his body.