4 Reasons why Lionel Messi shouldn't leave Barcelona
42.62K //
Timeless
CaptionIn a time bustling with festive celebrations, the football world beckons to see the best player of the year as the countless debates about the most talked about individual footballing award fill sporting circles. The dominance of Messi and Ronaldo is well-known and we could only expect it to continue this year. However, January also brings with it the much awaited winter window.As the transfer window approaches, the internet is buzzing with news of potential moves and rumours are all over the place. In this case, one of the most interesting and ones has been Lionel Messi looking for a move away from Barcelona. Although his financial problems are supposed to be the main reason behind the possible move, it is also suggested the club's lack of silverware recently could spur the transfer on. Whatever might be the case, it is important that no such thing happens and Lionel Messi stays in Catalonia.Let's take a look at 4 reasons why Messi shouldn't be going anywhere and stay at Barcelona.
#1 He is yet to achieve everything; There is more for him to emulate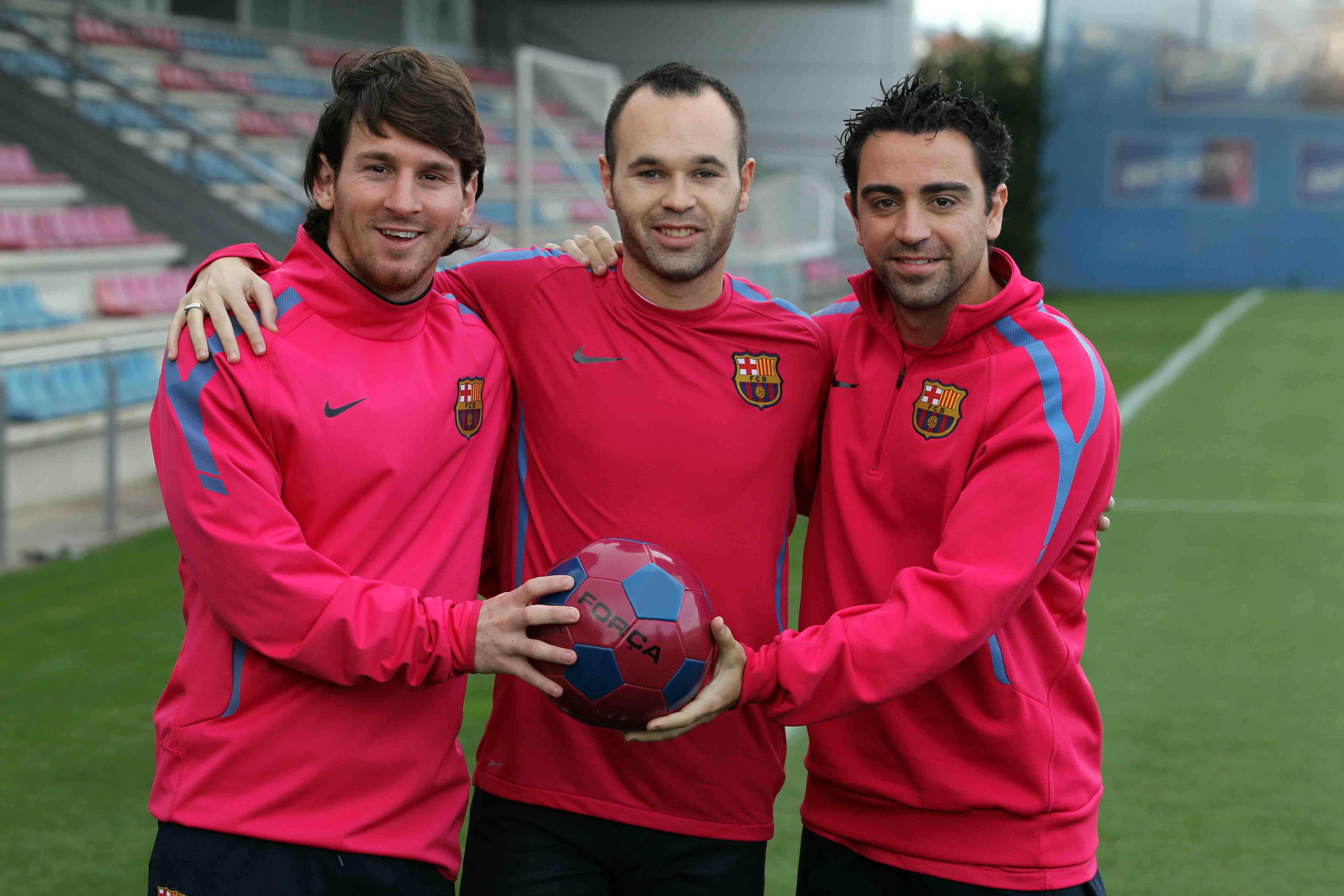 When one starts to criticize Messi, the most common point raised against him is the supposed fact that he has been spurred on for so many years by the brilliance of Iniesta, Xavi and Sergio Busquets. Those three have been the backbone of Barcelona's midfield for the past six years and are vital in the team's performances.
Added to that, his failure to perform with Argentina only helps these detractors stake their claim. Despite his excellent performances in the first four matches, he failed to inspire the team in the final three knockout stages and eventually Messi cut a disoriented figure as the Germans lifted the World Cup.
However, there was a World Cup onslaught that impressed upon the world how the famed Xavi and Iniesta couldn't perform without Messi ahead of them. The unpredictability of the 5-1 defeat of Spain could only be overshadowed by Germany's 7-1 mauling of Brazil. An outdated philosophy and the most important players at the wrong side of their prime systematically destroyed the name Spanish football had built in so many years.
This will undoubtedly serve as the stepping ground for Messi to become the leader of the team. A relatively different team with a new manager, far less accomplished than the mighty Guardiola brings in a need for a leader from within.
Having seen Puyol retire and Xavi reach the twilight of his career, it is imminent that the responsibility falls on Leo Messi to lead the team from the front. When Guardiola built his team around Messi as a False 9, he was obviously looking to make the best of Messi's ingenious dribbling skills and astute positioning coupled with being a deadly striker in front of goal.
But this time around, Luis Enrique has withdrawn Messi to more of an attacking midfield role as part of his plans to gradually phase out the necessity for Xavi in the team. This is where Messi gets to control the game; once again, the team is built around him but unlike last time, he is the one who commands. The two other forwards, Luis Suarez and Neymar play to his balls and that is the signal of a transition in Barcelona.
The big challenge would be if Messi can propel his team to the not-so-long before achieved heights and forever rid his critics of an opportunity to bring down his stature citing the failure to perform without Xavi and Iniesta.
#2 Competition with Ronaldo is what keeps him going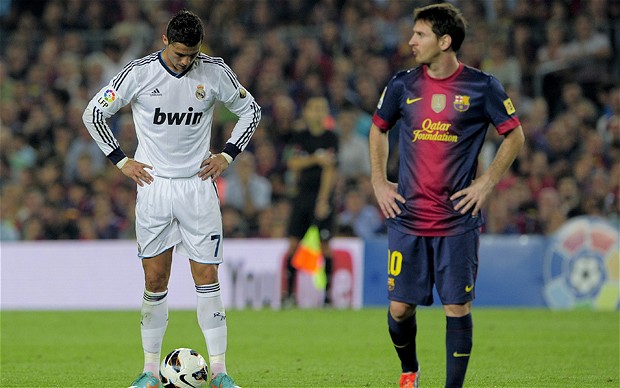 Whether one agrees or not, the hard truth is that the La Liga has been singularly boosted by the presence of Messi and Ronaldo at their prime. It greatly improves the quality of the league and so does its numbers with fans flocking to witness these two incredible players in action every other week.
But far from what we can see, their growth over the years has been a symbiotic one with either of them looking to outdo the achievements of the other.
This magical feud fuels two of modern football's most consistent performers and Messi moving away from the Camp Nou would surely destroy that. Now that either of them has achieved all the top honours in Real Madrid and Barcelona colours, the most important goal has become to cement their place as possibly the greatest player in La Liga.
Cristiano Ronaldo is on a mission to win two more Ballon D'ors to match Messi's record who effectively is trying to prevent that by winning more of his own. With a Messi move out of Spain, this competition ceases to exist and quite simply, the aura of of the league drastically comes down.
Ever since Ronaldo's move back in 2009, records have tumbled and the world alike has been stunned at the genius of these two men in work and that has been the most defining feud of this generation. Luis Suarez and Neymar are two brilliant footballers by their own right and so is the case with Gareth Bale but none of them brings to table the fascination of a 'Messi v Ronaldo'.
The Modern-day El Clasico is centred around 'Messi v Ronaldo' – the two best players in the world facing one another. If one of them moves away, they'd obviously still vie for the top honours but not against each other directly. The football world stands to lose a lot and so does Messi.
This rivalry is something on which Messi thrives and is one of the major factors for his otherworldly records and stats. He should never accede to stopping this.
#3 Barcelona deserve Messi in these times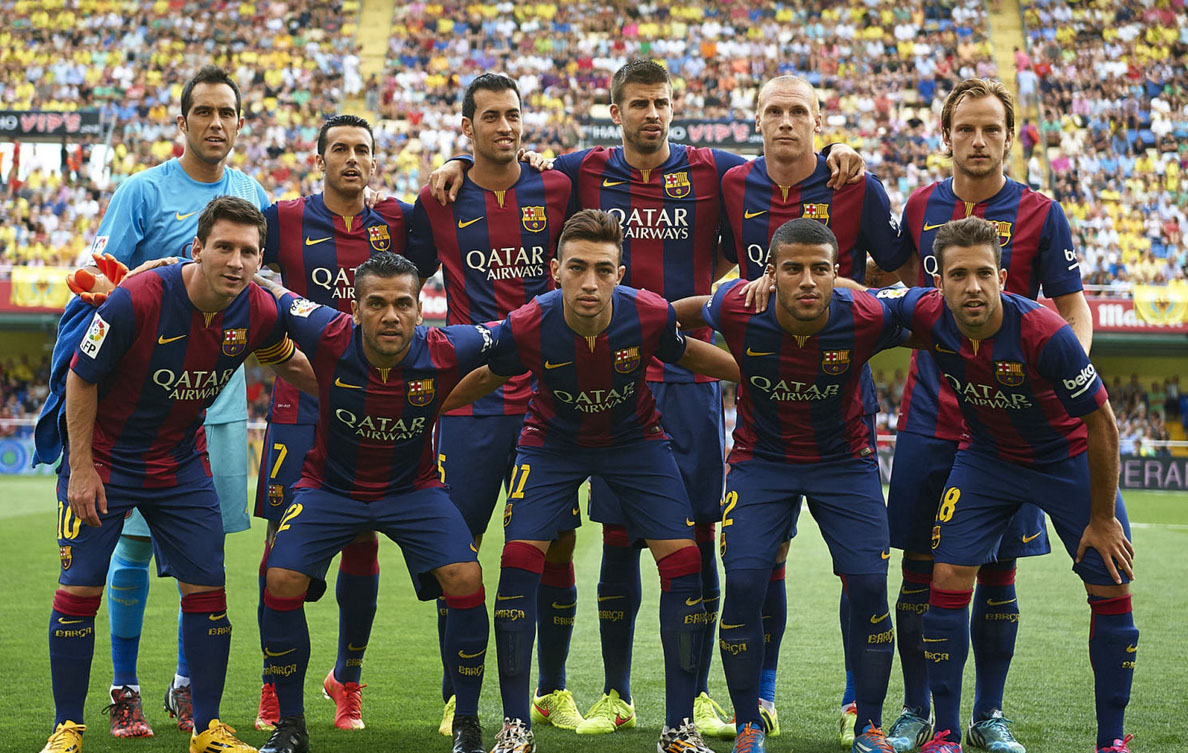 In the aftermath of what was possibly the greatest period in Barcelona history, their performances have deteriorated and they have become a much lesser force these days. There are various reasons to which we could attribute this; rather ill-informed signings, lack of a long-term plan following the departure of Guardiola and above all, the failure to move away from the Possession-based football. And they will need a chief creator for the team to retrace the path to its former glory and establish it again on the European front.
Although this may seem quite a backdrop of the first point, it isn't in the way that Barcelona need and should have Leo Messi in their ranks to rise again. Ever since they signed him 15 years ago, the Catalan giants have strived to develop Messi and in that way, overseen his meteoric rise in football as he became the world's greatest footballer. Trudging along those lines, isn't it fair on the club's part to expect Messi to return the favour by not leaving them?
They need him for all that he can do with the ball. Luis Enrique's signings have clearly shown a direction towards a change of philosophy in Barcelona and the fact that they are pressing towards a much faster and precise game plan.
Barcelona have become much more flexible these days and despite the worrying performances occasionally, we could infer that they are a much more adaptable unit with a lot of room for immediate change. This is without a doubt propelled by the presence of Messi as a traditional trequartista.
As he has shown, Messi can clearly make a difference from this position. His exquisite passing and incredible vision have surfaced this time and his goal scoring hasn't reduced yet with 15 goals already this season. Seeing how the team might improve once the new players have forged a connection, Messi would be the chief architect of possibly another great Barcelona side.
Doesn't Barcelona deserve that from Messi for all they have given him? Does the Camp Nou deserve to resonate with praises of Messi every other week? Of course, it does.
#4 It would ensure that the Legacy of Lionel Messi and Barcelona remains intact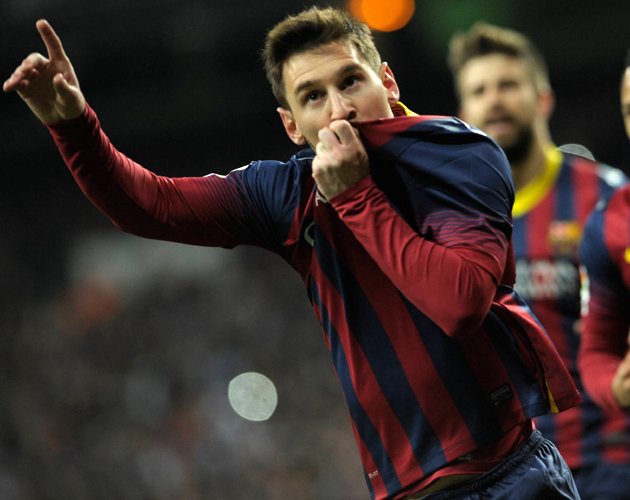 It has been this way for fifteen long years and no one should ever look to taint it. The one partnership that transcends all records and money would be the magical bond between Leo Messi and Barcelona. When Real Madrid paid a record fee as they always do to buy Cristiano Ronaldo, they showed the difference between Real Madrid's Ronaldo and Barcelona's Messi.
It was a world record transfer that Madrid had to pay to match the brilliance their rivals possessed and it took them five years since 2009 to bring home the revered La Decima.
However, Barcelona fortified their greatest prize when they signed him on a napkin that is often regarded as the most important document in all of football history. And all that he has achieved in these years, it has always been together with the great institution that FC Barcelona is.
At the end of the day, it's all about creating an image for oneself in history. Messi has done that so nonchalantly in the football books but staying would mean that goes down in the Barcelona books as well. Forty years later, Johan Cryuff is still remembered for what he did at the Camp Nou. And shouldn't Messi be of the same accord? Not to mention, Cryuff wasn't even their product.
Messi has forever been the 'Golden Child' of Barca and that should stay as it is. It will preserve the integrity of Messi in the modern football world that is so controlled by money and movement of players. What started at the Camp Nou should end there and that will be the most fitting tribute to an iconic player who inspired millions around the world in the famous Blaugrana.