6 players who have played for both Manchester United and Real Madrid
312.33K //
Timeless
Two of the biggest clubs in world football Manchester United and Real Madrid have always been closely related to each other, mainly because of the number of players that have played for both of the two clubs. From David Beckham to Cristiano Ronaldo,a total of six players hasplayed for each of the two clubs, either after a direct transfer or an indirect move.In this slideshow, we discuss the six players who have played for bothManchester United and Real Madrid:
#1 Laurie Cunningham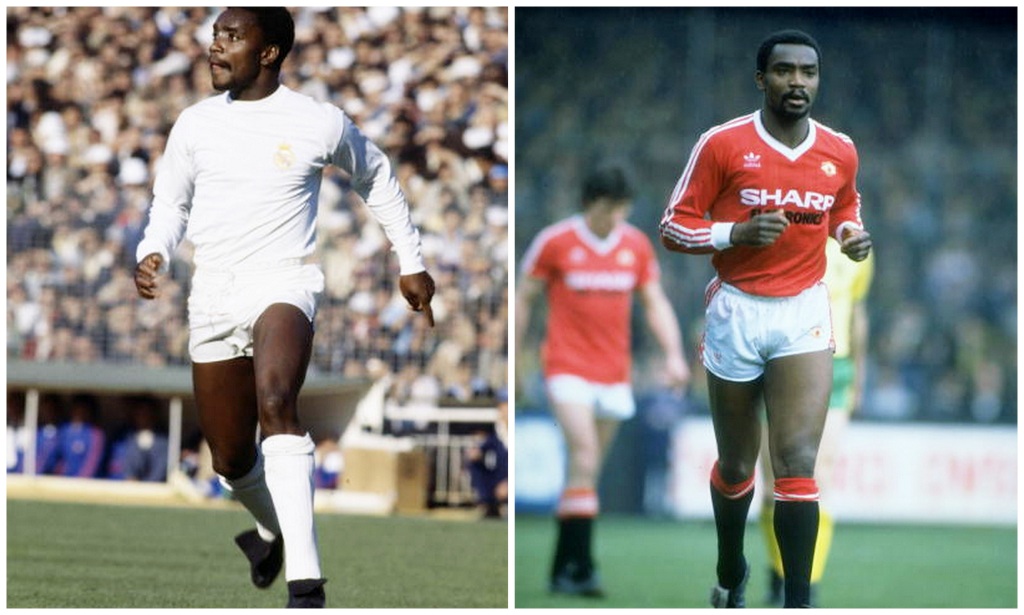 Real Madrid: 1979 – 1983
Manchester United: 1982 – 83 (Loan)
Laurie Cunningham was the first player to have played for both Real Madrid and Manchester United, having played 44 matches for the Whites, and 5 for the Red Devils. Cunningham, who was known as El Negro de Los Blancos was the first British player to move to the Spanish side, joining them from Premier League side West Bromwich Albion. He is remembered for scoring twice in his debut, and was crucial in Real Madrid title winning campaign that year, and also domestic cup victory. He is also the only player in the club's long history to have earned a standing ovation from the crowd at Camp Nou, a feat that speaks volumes given the high quality of players Real Madrid have always been associated with.
His stint with Manchester United was brief, and was somewhat an unsuccessful one.
#2 David Beckham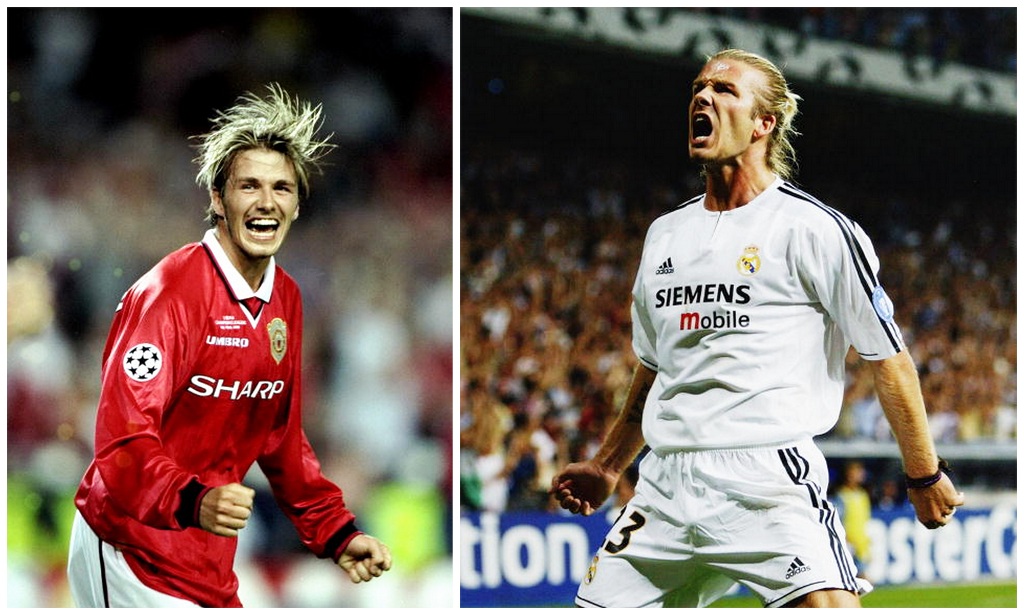 Manchester United: 1992–2003
Real Madrid: 2003–2007
David Beckham was part of the pool of players with the likes of Ryan Giggs, Gary Neville and Paul Scholes who were all coached by Eric Harrison, and was signed by the club back in 1991 as a trainee. Following a loan stint with Preston North End, he went on to become one of the club's key players, helping them win six Premier League titles, two FA Cups, one Champions League and four Community Shield trophies with 265 Premier league caps, and 61 goals to his name over the space of his 12 year career at Old Trafford.
It was during the 2003 summer transfer window when both of the two Spanish giants, Real Madrid and Barcelona came calling for his services, with Real Madrid eventually signing him for a fee suggested being around €35 million. The move may have been not the most prolific move in the history of football, however, his move was responsible for the team's huge increase in merchandise sales, earning the club a massive €440 million on shirt sales alone.
His four-year tenure at the club saw him win one Spanish league title which came in the final season of his career for the Los Blancos before he made his move to MLS side LA Galaxy.
#3 Ruud van Nistelrooy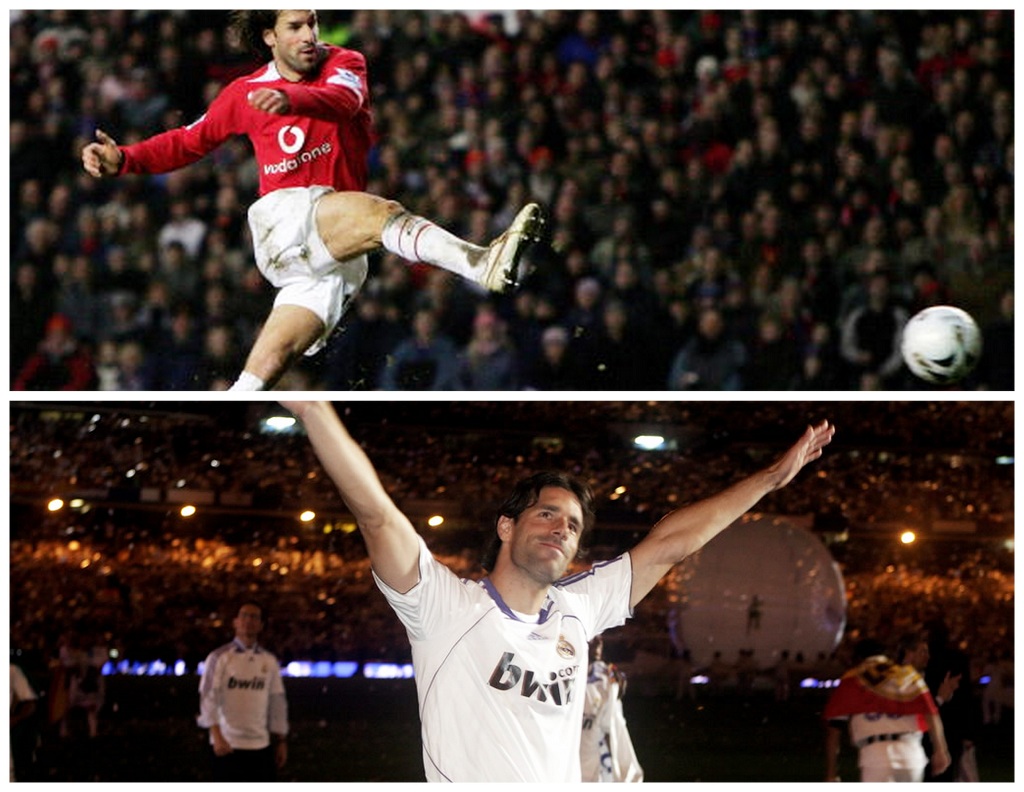 Manchester United: 2001–2006
Real Madrid: 2006–2010
Ruud van Nistelrooy was one of the few players to have been successful in both Manchester United and Real Madrid, scoring over 200 goals for the two clubs. The Dutch striker completed his move to Manchester United during the summer transfer window in 2000 after a then-club record transfer fee of £18.5 million. He went on to become one of the league's most feared strikers, scoring 23 goals in 32 league matches in his debut season, and was named the PFA's Player of the Year. He was the league's top scorer in the following season, leading United to a victorious league campaign, which earned him the Premier League Player of the Season award in 2003.
His transfer move to Real Madrid came in the year 2006 after it was announced that he was unhappy at the club, and surprisingly, two weeks is all it took for Nistelrooy to score his first hat-trick. He was the league's top scorer, finishing the season with 25 goals, and leading Real to their 2006-07 league title. However, he soon fell out of favour after struggling with his knee which kept him out for months. Despite that, he was involved in Real Madrid's two La Liga winning campaign, and scored over 60 goals for the Whites.
#4 Gabriel Heinze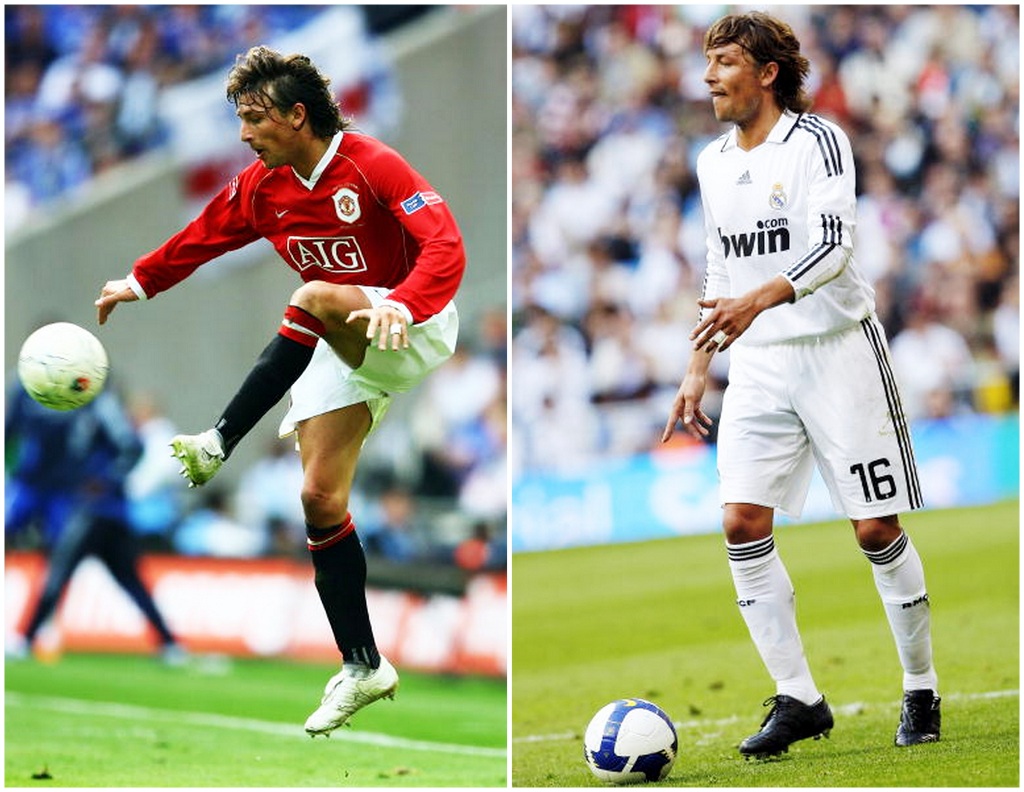 Manchester United: 2004–2007
Real Madrid: 2007–2009
After earning a name for himself with French club outfit Paris Saint-Germain, Argentinean Gabriel Heinze completed his move to Manchester United in 2004. He soon established himself as the club's first choice left-back, earning himself the title of being the club's best player in the 2004-05 season.
He was involved in the team's title winning campaign in 2006-07, but was losing his place in the first-team. Frustrated with the lack of chances, he demanded a move away from the squad with him finally landing a deal with Real Madrid, becoming the third player after Beckham and Nistelrooy to join Real Madrid from Manchester United directly. His two year stint with Real Madrid saw him win the league title in his debut season.
#5 Michael Owen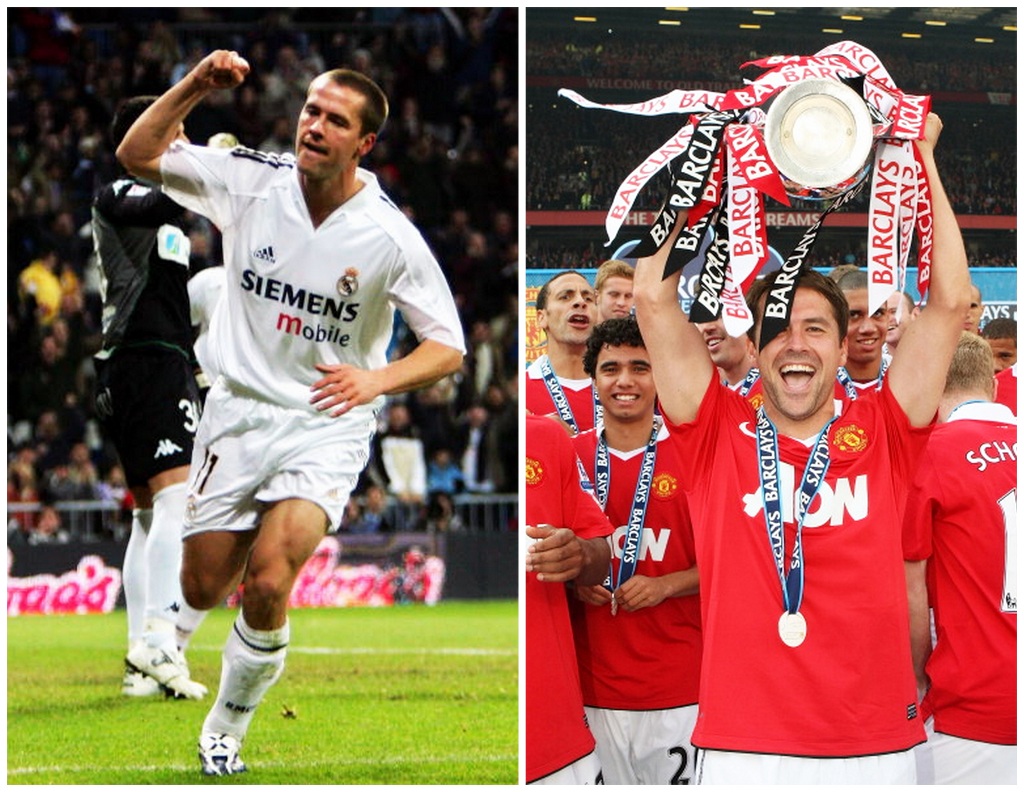 Real Madrid: 2004–2005
Manchester United: 2009–2012
Despite his stellar goalscoring ratio, Michael Owen was never successful in cementing his spot in the first team, often confined to the bench, playing second fiddle to club captain Raul Gonzales. His stint at the club saw him score 18 goals from 15 starts, and after the signing of further two more attackers in Robinho and Julio Baptista, his departure from the club was somewhat inevitable.
He was signed by Manchester United four years later, signing a pay-as-you-play deal because of his consistent struggle with injuries. His three years at the club saw him win the 2010-11 Premier League title, and a League Cup victory prior to that season.
#6 Cristiano Ronaldo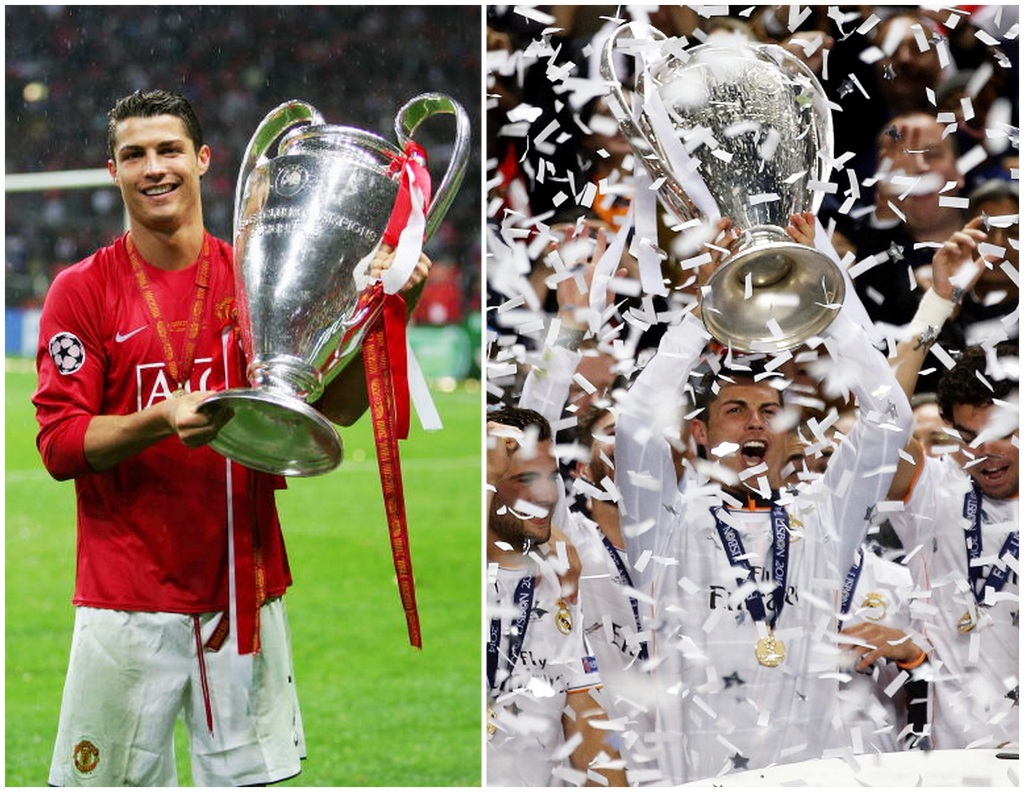 Manchester United: 2003–2009
Real Madrid: 2009–
Perhaps the most prolific player in this list, Cristiano Ronaldo was one of Sir Alex Ferguson's favourite signing, with the Scot putting all his confidence in the Portuguese, which ultimately paid off. The 2006-07 season was the season when he got his big break, scoring over 20 goals for the Red Devils, helping them win the league title, and earning himself several accolades including the likes of PFA Players' Player of the Year and PFA Young Player of the Year awards. The following season, he went on to lead Manchester United to a treble winning season. He finished the season with his then-career-high of 42 goals in all competitions, scoring 35 goals in domestic cup tournaments, and 8 in the Champions League, making him the first winger to win the European Golden Shoe.
After a long, stretched transfer saga over Real Madrid signing him, he eventually completed his move to Real Madrid in 2009 for a then-transfer record fee of £80 million. Many suggested that despite him being the best player in the world, £80 million was more than just another expensive transfer. However, over the past five season, Ronaldo has done more than enough to make the transfer fee look like a bargain. He has scored 22 hat-tricks for the Whites, and was also the fastest player in Real Madrid's history to reach the 50, 100, 150, 200 and 250 goals mark.
He is also the only player to have won the UEFA Champions League, and the Ballon d'Or with both the clubs.