Best Brazil Players
2.80K //
Timeless
A country doesn't win a historic five World Cups if they have shabby players in their squad and boy Brazil have had some brilliant ones over the years. The country that changed the way football has been played have produced a minimum of at least two sensational players every decade and will continue to do so over the years. But who are the best among the rest? Browse through this list of the best Brazilian players to get the answer.
#1 Pele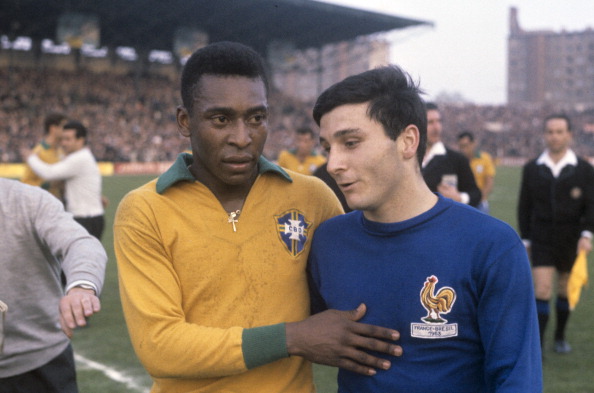 You don't win three FIFA World Cups if you're a shabby player and Pele was anything but shabby. The legendary Brazilian is without doubt the greatest footballer to have ever played the game (no disrespect to a certain Argentine gentleman) and possessed skills on the field that were possibly superhuman.
That's the only way to explain his over 1000-goal-scoring-record. Besides helping Brazil win three World Cups, Pele is also his country's all time top scorer with 77 goals and did numerous things for his country after he hung up his boots. The iconic number 10 who was declared as a national treasure by his country has won countless personal accolades in a Brazil shirt including a Golden Ball in 1958 for being the best player of that edition of the World Cup. The Samba continent will continue to produce countless wonder-kids but Pele will always be irreplaceable.