Famous AC Milan fans
45.59K //
Timeless
We will take a look at the famous AC Milan fans. As we all know,AC Milan are the most supported club in Italy and one of the most successful clubs in the world. Italian football isnt the most famous league in the world but Milan has its share of illustrious supporters from around the globe. Here is a list of four famous AC Milan fans.
#1 Kobe Bryant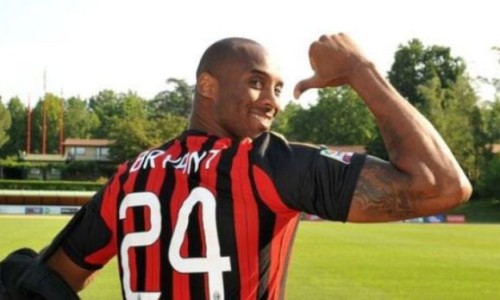 NBA sensation Kobe Bryant is a huge fan of the Milan club as he spent a major part of his boyhood in Italy when his father Joe Bryant moved to the country to continue his basketball career.
The LA Lakers shooting guard continues to follow his favourite club and even visited the San Siro back in 2013 where he was presented with a special AC Milan jersey.
The 36-year-old once said: "I have always been a Milan fan. Back in LA I have a Milan scarf and shirt hanging up in my locker room." Let's hope some more Americans follow their hero and start watching football (or soccer as they like to call it).
#2 Dolce & Gabbana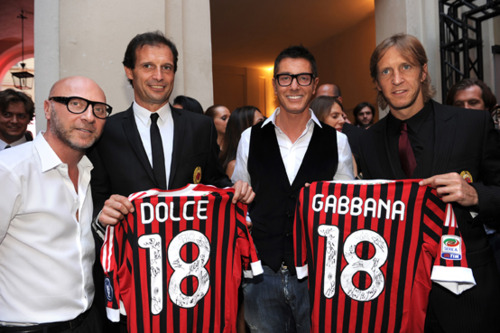 The designer duo of Domenico Dolce and Stefano Gabbana popularly known as Dolce & Gabbana are keen supporters of AC Milan.
The designer duo have been official sponsors of AC Milan since 2004 and have been spotted at numerous games. They have also made some fashionable suits for Milan's players on some occasions.
Milan are really fortunate to find support in two designers who have left a permanent mark on fashion.
#3 Novak Djokovic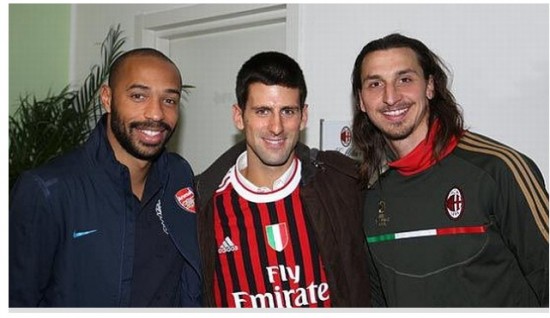 The current world number2 is a huge football fan and supports a number of clubs like Red Star Belgrade, Benfica and of course AC Milan.
Djokovic spoke about his love for Milan in an interview saying: Im a big fan of Milan and Ill always be. For me, football is second only tennis. My father was a professional footballer and at home we always watch the Rossoneris games with great interest.
The tennis star even visited Milans home ground of San Siro where he was presented an Ibrahimovic jersey and even met with some of the clubs greatest players like Clarence Seedorf.
#4 Felipe Massa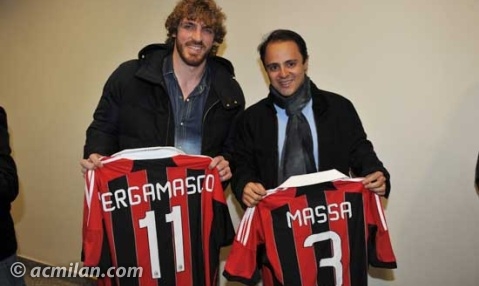 Formula 1 driver Felipe Massa who previously drove for Ferrari and currently drives for Williams is a huge AC Milan supporter. The Italian giants and Massa also share a close bond and have been known to congratulate each other when they win.
The club congratulated the Brazilian when he won the Belgian GP back in 2008 and even prayed for his well being when he met with an accident. Milan made some major signings in 2010 by capturing players like Zlatan Ibrahimovic, Robinho along with Kevin Prince Boateng which impressed Massa who said: "I am happy for purchases made during this session of the market."
"The team began well the league, entertaining the fans and so I expect some good results this season. I'm curious and confident."