The evolution of Ryan Giggs
8.04K //
Timeless
Here is a look at Ryan Giggs and his evolution over the course of the last two-and-a-half decades.
#1 The Early Years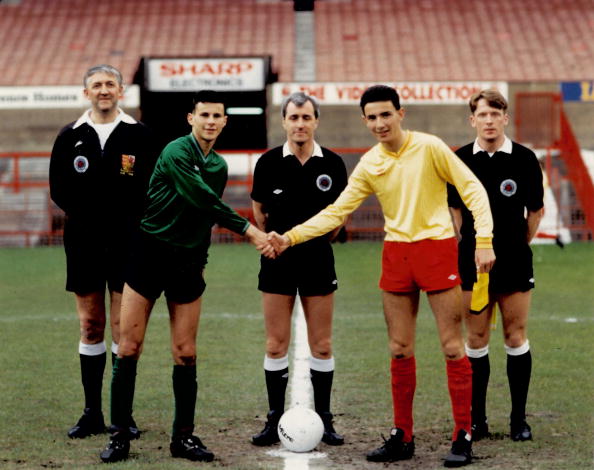 "I remember the first time I saw him. He was 13 and he floated across the ground like a cocker spaniel chasing a piece of silver paper in the wind" – Sir Alex Ferguson
It is hard to imagine Giggs playing for Manchester City or Liverpool now but he almost did. When he first started playing, he was scouted by Dennis Schofield for Manchester City, who signed him for their School of Excellence.
While there, Giggs was playing for Salford Boys and captained the side to a win over Blackburn in the Granada Schools Cup competition final at Anfield in 1987. He was man of the match and was given the trophy by Liverpool scout and legend Ron Yeats.
While playing for his local side, Deans FC, Giggs was spotted by a Old Trafford steward and local newsagent who told Sir Alex Ferguson about him. Ferguson sent a scout and later watched him play against Manchester United's U-15 where he scored a hat-trick.
Ferguson was so impressed that he showed up at Giggs' house on his 14th birthday and convinced him to sign a two year deal with the option to go professional in 3 years' time.