A look at MS Dhoni's Test records
121.69K //
30 Dec 2014, 16:24 IST
MS Dhoni Indian captain MS Dhoni has announced his retirement from Test cricket with immediate effect following the third Test of the ongoing four-match series against Australia, at the Melbourne Cricket Ground (MCG).Here is a look at his most important records in Test cricket: 
#1 10,000 international runs as captain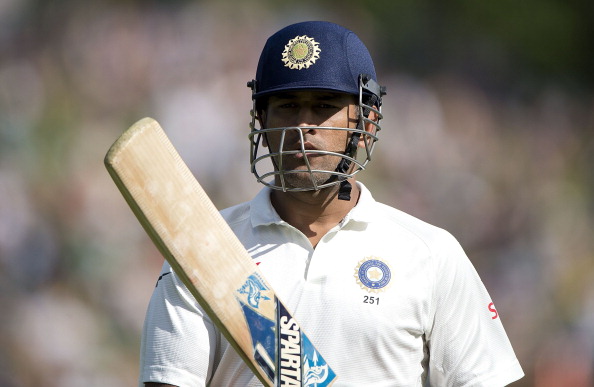 MS Dhoni is only the fifth player to score 10,000 plus runs in international cricket as a captain. With 10,018 runs so far, he is fifth on the list; Ricky Ponting (15440), Graeme Smith (14878), Stephen Fleming (11561) and Allan Border (11062) occupy the first four spots respectively. 
Dhoni was the first Indian Wicket-keeper to score more than 4000 Test Runs. He is currently the third highest run scorer in test cricket as a wicket-keeper batsman.
With age on his side, he is likely to go past Border and Fleming and end up at the third spot by the time he calls it a day from international cricket. 
#2 Most Test runs as an Indian captain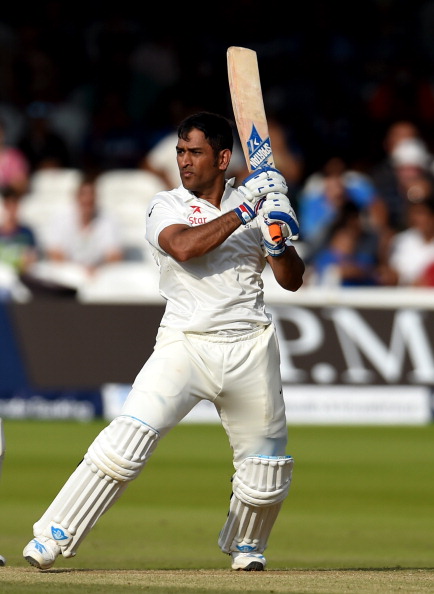 MS Dhoni holds the record for the most number of runs by an Indian captain ever in Test cricket. With 3454 runs, he went past former batting great Sunil Gavaskar's tally of 3449 runs during the just concluded Boxing Day Test against Australia. Mohammad Azharuddin (2856) and Sourav Ganguly (2561) are at the third and fourth spots respectively. 
Despite his suspect technique being a huge hindrance to succeed in the game's testing format, his steely resolve helped him fair reasonably well. That he has averages better as a Test captain (40.63) than Ganguly (37.66) says a lot. 
#3 Most dismissals in a Test match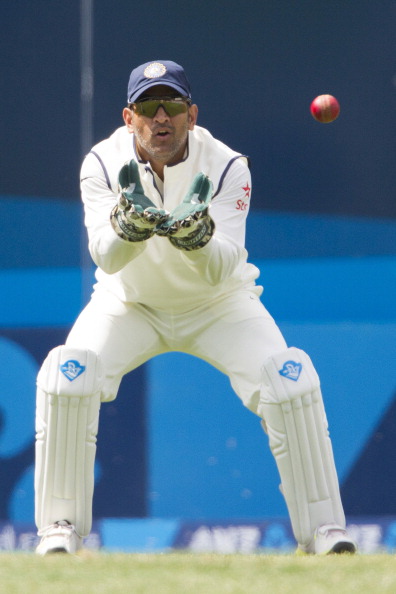 With 9 dismissals (8 catches and 1 stumping) in the drawn Boxing Day Test against Australia at the MCG, Dhoni also broke the record for the most number of dismissals by an Indian wicket-keeper in a Test match. Previously, former Indian glovesman Nayan Mongia (2 times) and Dhoni himself (3 times) were tied at the first spot with 8 dismissals in a match. 
#4 Highest individual score by an Indian captain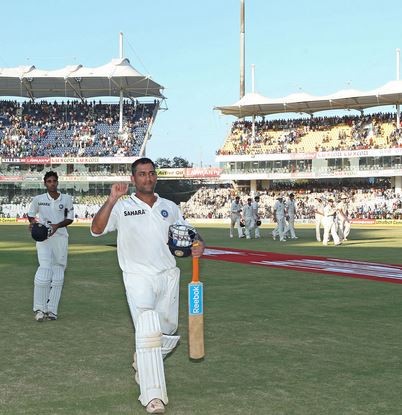 MS Dhoni's 224 against Australia at Chennai in February 2013, which helped India win the Test match, is the highest individual score by an Indian captain in a Test innings. The 33-year-old displaced legendary batsman Sachin Tendulkar's 217 against New Zealand in 1999 from the top spot. 
That ton coming in the first match of the series set the tone for the rest of the matches as India whitewashed Australia 4-0. 
#5 Most number of Test wins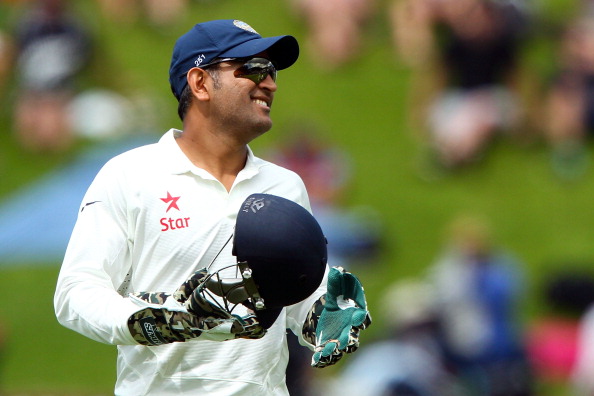 With 27 wins in 60 matches, MS Dhoni has the most number of Test wins as an Indian captain. His winning percentage of 45 is also the best amongst Indian captains who have led the team in more than 4 matches, edging Sourav Ganguly's 42.85 percentage. 
#6 Most matches as Indian captain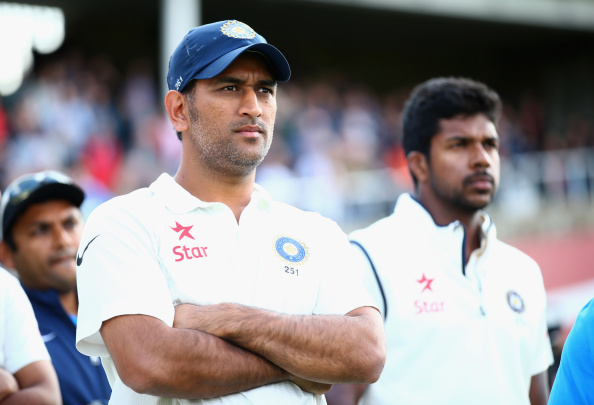 Dhoni has captained India in 60 matches, the most in the nation's cricketing history. He was handed over the captaincy following the retirement of Anil Kumble during the 2008 Border-Gavaskar Trophy against Australia. 
India under MS Dhoni in Tests: 
MS Dhoni as Test captainHomeAwayPlayed3030Won216Lost315Drawn69Winning percentage7020
Dhoni was only one Test defeat away from equalling the record for the most number of away defeats as a captain. 
#7 Most stumpings in international cricket history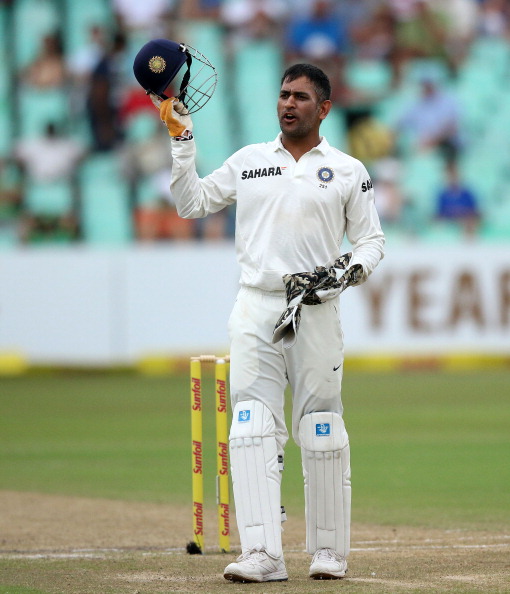 With 134 stumpings to his name, Indian captain MS Dhoni now holds the world record for effecting the most number of stumpings in international cricket. 
While Sangakkara, who is at the second spot with 133 such dismissals, has played 574 matches, he has only been a wicket-keeper in 450 of them. Sri Lanka's Romesh Kaluwitharana, Pakistan's Moin Khan and Australia's Adam Gilchrist complete the top 5. 
#8 5th in the list of most catches as a Test wicket-keeper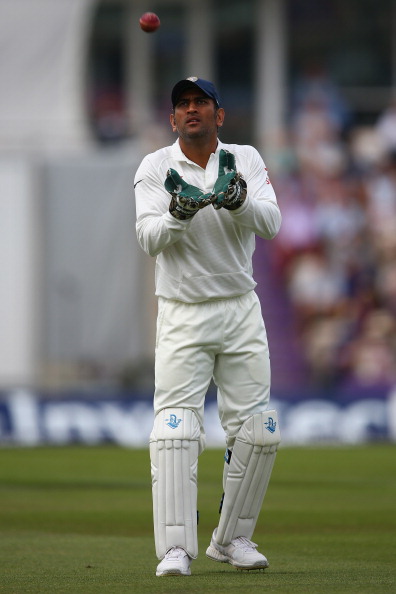 With 508 catches to his name, MS Dhoni stands fifth in the list of wicket-keepers with the most number of catches in Test cricket history. Mark Boucher (952), Adam Gilchrist (813), Ian Healy (560) and Kumar Sangakkara (526) occupy the first four spots. 
#9 Most dismissals as wicketkeeper-captain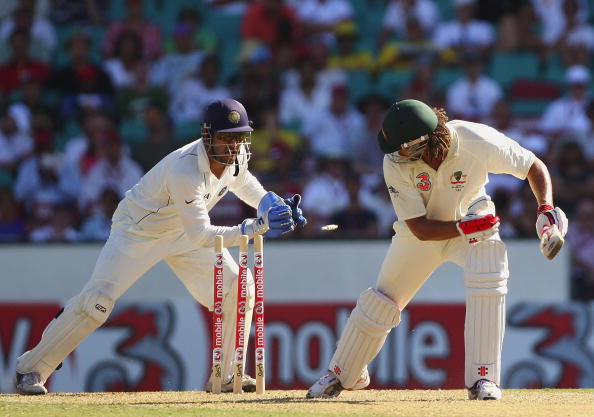 MS Dhoni tops the list of most dismissals in Test cricket as a wicketkeeper-captain, with 211 dismissals. The next best is only 70. Not many wicket-keepers have been given the responsibility of captaining the country, as the dual role could take a lot of toll both mentally and physically. 
Even those who were vested with the responsibility weren't able to continue, eventually deciding to step down from one of the roles to prolong their careers: Kumar Sangakkara, AB de Villiers and Brendon McCullum are a few examples of players who belong to the category.
#10 Leading India to No.1 in Test rankings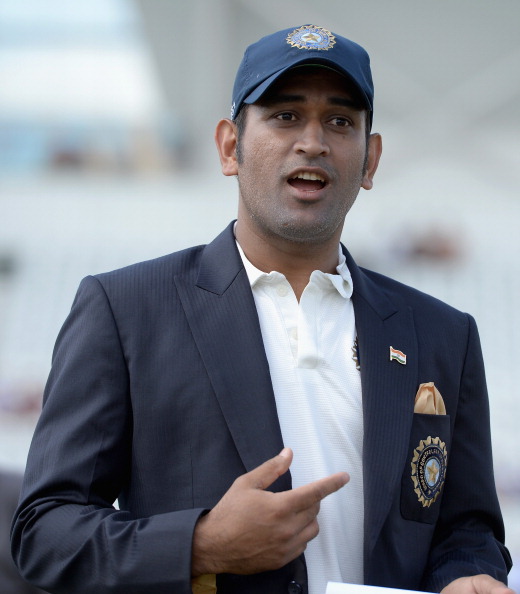 MS Dhoni was at the helm when the Indian cricket team became the World No. 1 for the first time ever in Test cricket in 2009. Although years of hard work from the country's previous generation players was behind in the team achieving the feat, Dhoni can't be totally discredited of it. 
They held onto the spot before a 4-0 whitewash in England in 2011 saw them drop down. It has since then been downhill for the team in the Test arena, though, with Dhoni and Co. getting battered in overseas tours.