Top 5 Formula 1 drivers in the rain
15.83K //
Timeless
Driving a Formula 1 car requires immenseskill and endurance ability from a driver and theseare put to their greatest testwhen there is torrential downpour on track. Throughout the history of F1, only a few drivers have been able to totally master the art of controlling the car under such highly slippery and unforgivingconditions. Those who have indeed mastered it, their place is nowreserved forever among the all time greats of the sport. Belowis a look at the top 5 drivers who excelled in rain.
#5 Jean Alesi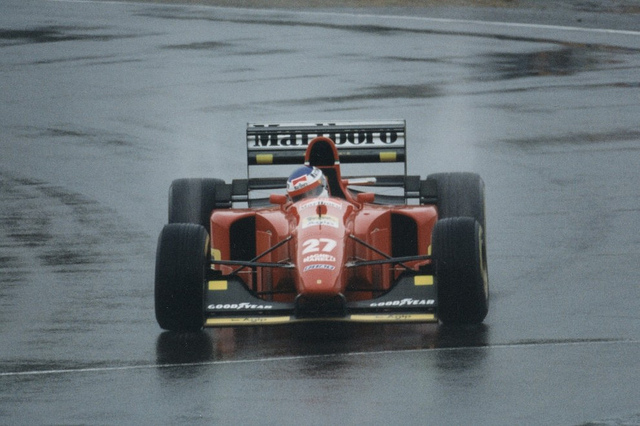 Alesi was perhaps one of those drivers, who even though immensely talented, but didn't get a chance to display it with a championship winning car. Nevertheless, several of his on track performances have cemented his legendary status.
His talent came to light even more when he was easily able to control the car under wet conditions. Some of such performances were at the 1992 French Grand Prix, 1992 Spanish Grand Prix, 1995 European Grand Prix, 1995 Japanese Grand Prix and 1998 Belgian Grand Prix. In several of these races, it is notable that Alesi charged through the field on a wet track even though being on slick tyres.
#4 Jim Clark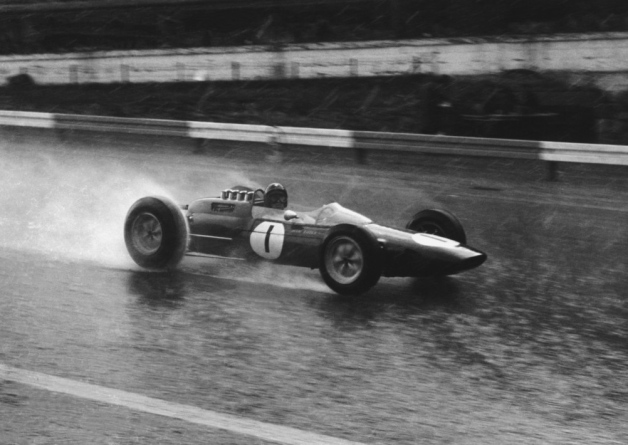 Clark together with Team Lotus dominated Formula 1 like no other in the 1960s. Through his smooth driving style and great car control, he delivered numerous legendary performances.
He was also class of the field under wet conditions which was clearly visible at the 1963 Belgian Grand Prix, where despite starting in eighth position; he lapped the entire field barring Bruce McLaren under extreme wet conditions. Other such notable performance was at the 1965 Belgian Grand Prix.
#3 Gilles Villeneuve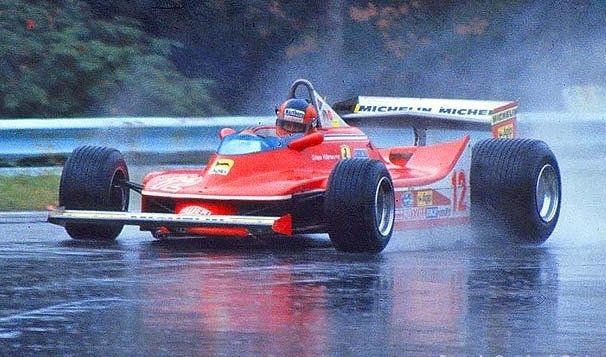 Widely considered one of the greatest drivers ever, Villeneuve in his short career in F1 before his tragic death had already given several mind blowing performances which are cherished by fans even to this day.
His proficiency under wet conditions couldn't be matched by anyone else on the grid, which was especially noticed at the 1979 United States Grand Prix where he set a lap time an incredible eleven seconds ahead of anyone else on track, even his teammate Jody Schekter who was already world champion that year had no answer for it.
#2 Michael Schumacher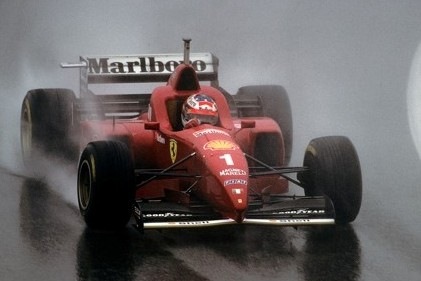 Schumacher, statistically the greatest driver of all time excelled under wet conditions. This came to light even more at the 1995 Belgian Grand Prix, where on a wet track he overtook several cars and then engaged in a battle with Damon Hill for the lead and eventually emerged victorious with a lead of over 20 seconds. Also at the 1996 Spanish Grand Prix, on a wet track, he again outclassed everyone, finishing around 45 seconds ahead of second placed Jean Alesi. Other such great performances were at 1996 Spanish Grand Prix, 1997 Monaco Grand Prix and 2000 Japanese Grand Prix.
#1 Ayrton Senna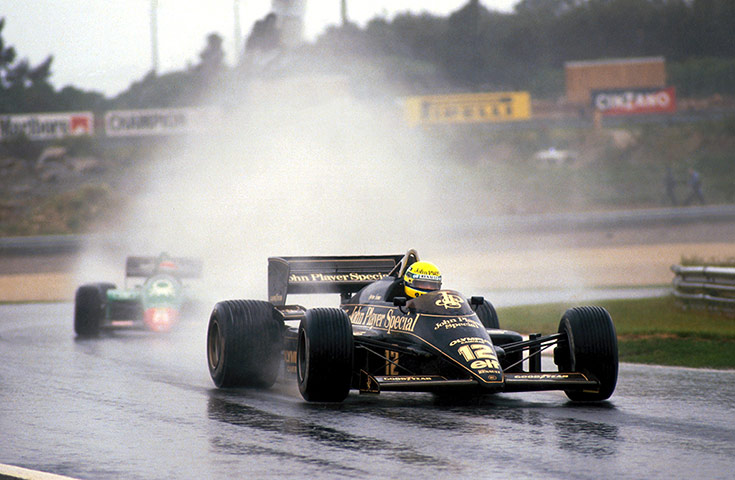 Senna undoubtedly was one of the greatest drivers ever to have graced the sport, but his excellent skills were showcased even more brilliantly under wet conditions. When he was young, he encountered a lot of troubles when he raced his go-kart, so in order to get over this, he used to practice on the track whenever it rained and gradually through learning and experimenting, he mastered this art.
His drives at the 1984 Monaco Grand Prix where he surprised everyone with his second place finish in a less competitive Toleman; the 1985 Portugese Grand Prix where he lapped everyone except Michele Alboreto and the 1993 European Grand Prix where he overtook five cars on the opening lap are among several races which bear testament to his mastery under wet conditions.