Top 5 Formula 1 drivers in the rain
14.45K //
Timeless
Driving a Formula 1 car requires immenseskill and endurance ability from a driver and theseare put to their greatest testwhen there is torrential downpour on track. Throughout the history of F1, only a few drivers have been able to totally master the art of controlling the car under such highly slippery and unforgivingconditions. Those who have indeed mastered it, their place is nowreserved forever among the all time greats of the sport. Belowis a look at the top 5 drivers who excelled in rain.
#5 Jean Alesi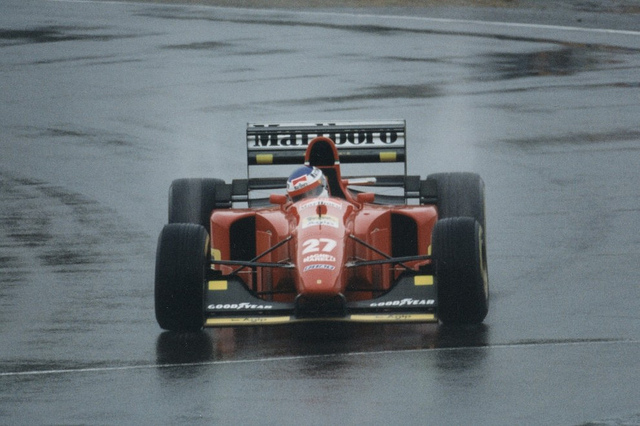 Alesi was perhaps one of those drivers, who even though immensely talented, but didn't get a chance to display it with a championship winning car. Nevertheless, several of his on track performances have cemented his legendary status.
His talent came to light even more when he was easily able to control the car under wet conditions. Some of such performances were at the 1992 French Grand Prix, 1992 Spanish Grand Prix, 1995 European Grand Prix, 1995 Japanese Grand Prix and 1998 Belgian Grand Prix. In several of these races, it is notable that Alesi charged through the field on a wet track even though being on slick tyres.