Top 10 Formula One drivers who have never won a World Championship
6.83K //
Timeless
Winning the World Championship is a defining moment in the career of a Formula One driver, one that every driver dreams to hold one day, and that's one thing that gets them the limelight and into the record books. But some drivers missed out on winning the most coveted crown in the world of motor-sport.However, they were great drivers, won races and battled hard with some of the eventual Champions.Here is a list of Top F1 drivers who never won a World Championship.
#10 Mark Webber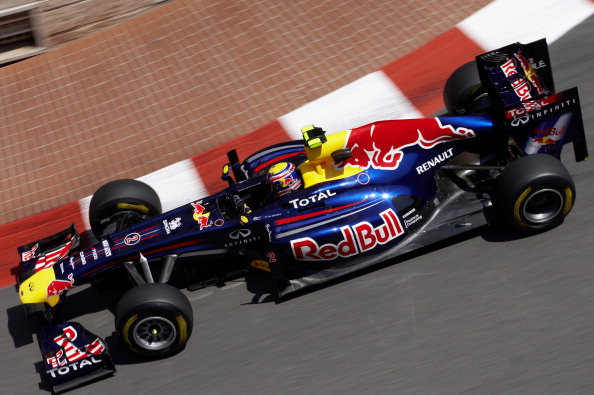 Australian driver's journey leading to an F1 seat and initial days in the sport were difficult to say the least. But the never say die attitude and powered with Aussie Grit( that's his Twitter handle), Webber was able to show his talent as a gritty driver with the Minardi team in 2002 and followed it up with unexpected positions for the Jaguar team in a couple of years that followed.
The Jaguar team had a financial crisis and Webber(out of limited options, the other one being Renault) was forced to join Williams. Williams also couldn't give him a car that would win races and be competitive. His moving to Red-Bull(erstwhile Jaguar) was a defining moment but he had to wait for 2 years to get his first race win of his career. In the 2009 season, he won in Germany and Brazil despite a broken leg but his young team-mate,Sebastian Vettel, was ahead of him in most races.
Webber cam close to winning the championship with four wins in 2010. His rivalry with Vettel lasted until the final race when Webber had a great chance of taking the title. However, a botched tyre strategy ruined his chances and he had to watch on from seventh place as Vettel won the race and the title. Subsequent years it became even more difficult for the Aussie driver as the team sidelined him and Vettel was the clear number one driver and with the German Red-Bull dominated Formula One.
He finally bid good-bye to Formula One at the end of the 2013 season to join Porsche for racing at Le Mans.
#9 Gerhard Berger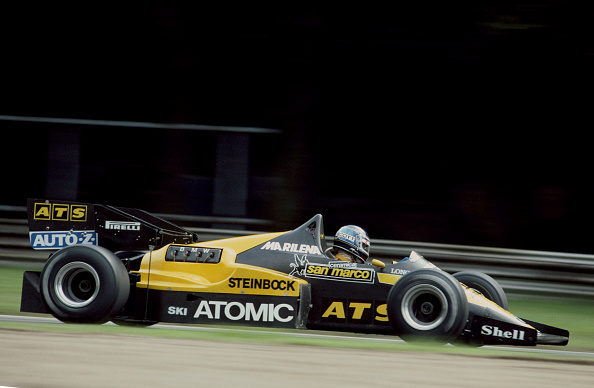 The Austrian driver remains one of the most experienced drivers in Formula One to not have won a Championship. He had 210 starts to his name and he competed in Formula One for 14 seasons, twice finishing 3rd overall in the championship.
He had 10 victories to his name spread across three teams Benetton(2), Ferrari (5) and Mclaren (3). He earned the admiration of all in his brave come-back after a horrific fireball accident in the 1989 San Marino GP. He was team-mate to the legendary Ayrton Senna during his stint with Mclaren from 1990-92.
#8 David Coulthard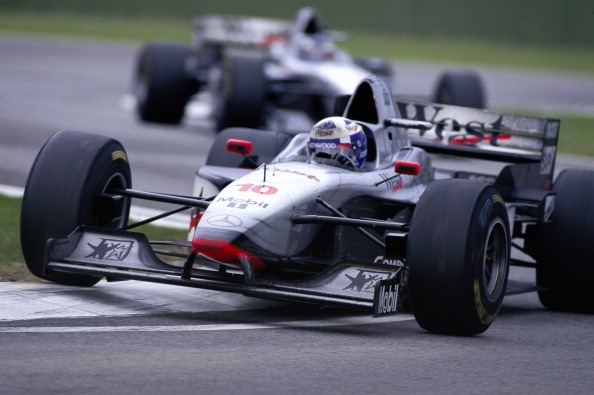 One of the successful Formula One drivers from Britain, David Coulthard carried the hopes of British fans much of his career. Despite driving cars with championship-winning potential, he never took the ultimate prize. His career in Formula One began as a test driver for Williams and then subsequently racing for them in 1994.
He began a long and successful relationship with the team. While Hakkinen won races, Coulthard was left playing second-fiddle to the Finn. Coulthard won at least one race every season from 1997 to 2003. His best season result was in 2001 when he finished a distant second behind Michael Schumacher. He joined Red-Bull in 2005 but the RBR wasn't successful and Coulthard wasn't able to win any races from 2005-09.
Coulthard retired with 13 race wins and now is presenter and a Formula One expert with BBC.
#7 Rubens Barrichello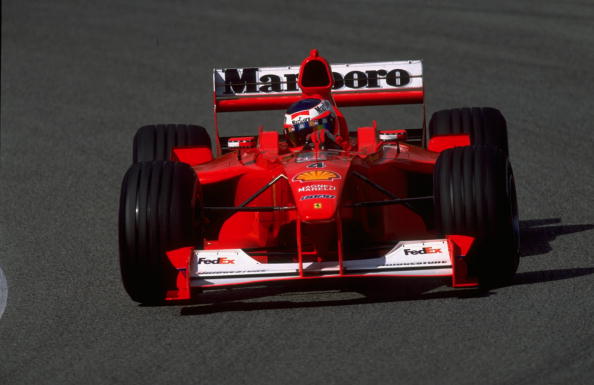 Rubens Barrichello is regarded as one of the most consistent drivers of all time with over 60 podium finishes and 600 career points to his name. Forced to play second fiddle for much of his career, notably to Michael Schumacher at Ferrari, he is also one of the highest points scorers in F1 history.
Barrichello made his F1 debut with Jordan in 1993 and finished on the podium just 13 months later at the Pacific Grand Prix in Japan. He moved to Stewart Ford in 1997 where he scored three third-place finishes before making a career defining move to Ferrari in 2000.
The Brazlian secured his first race victory at the German Grand Prix to the delight of the F1 paddock. But Barichello was unable to come out from the shadows of Michael Schumacher and he realized this with a move to Honda from 2006-08 and finally with his ex-Ferrari boss Ross Brawn offering him his final seat in Formula One at Brawn.
Barrichello's six podiums and two race victories helped him to third-place in the drivers' standings and Brawn to the Constructor's title in 2009 with Jenson Button winning the Championship. He holds some of the records in Formula One such as the highest number of starts and also highest number of 3rd places shared with Kimi Raikkonen and Fernando Alonso and also longest team-mates for 104 races with Michael Schumacher.
#6 Felipe Massa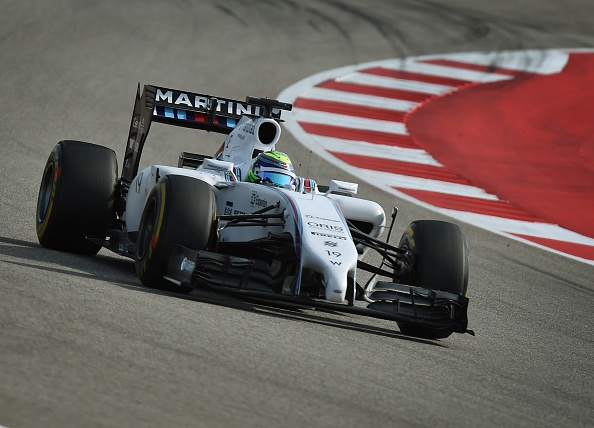 Like his country-man Barichello, Felipe Massa too missed out on becoming a champion. He was champion till the final lap of the Brazilian GP in 2008 as he crossed the line to win the race but title contender Lewis Hamilton overtook Timo Glock for fifth place at the second last corner to take the title by a single point.
Massa started his career in Formula One with Sauber in 2002 before moving to Ferrari in 2006. In his early days Massa was prone to mistakes in driving but after a horrifc life threatening crash in 2009 he altered his driving to a more cautious and a subdued one.
Massa couldn't reproduce the form of 2008 and he struggled to keep pace with his Ferrari team-mate Fernando Alonso. Ferrari finally ran out of patience and Massa moved to Williams for the 2014 season after a eight year stint with Ferrari.
#5 Gilles Villeneuve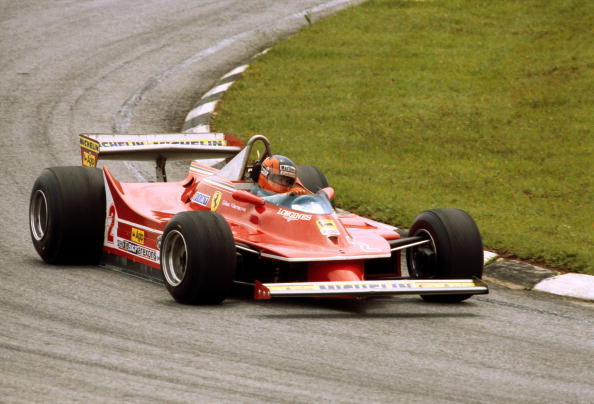 One of the fastest and most spectacular drivers ever seen in F1, French-Canadian Giles Villeneuve. He was the first Canadian to win a world championship race, and he did it at his home race in 1978.
He made it to Formula One after beating James Hunt in a North American Formula Atlantic race. His debut with Mclaren in 1977 was sensational and earned him a drive with Ferrari. In 1979, he finished runner up in the championship to team mate Jody Scheckter after obeying team orders, but thereafter rarely had a competative car.
He suffered a fatal crash in practise drfor the 1982 Belgian Grand Prix after taking 6 Grand Prix victory's, a tally, one could imagine, would have been bigger if not for his untimely death.
#4 Carlos Reutemann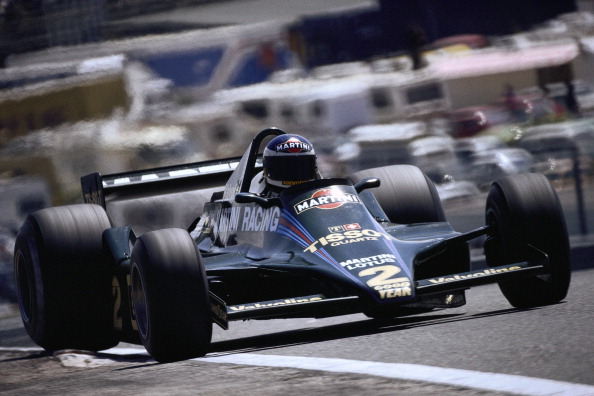 Argentinian Carlos Reutemann finished third in the championship three times between 1975 and 1980. He went on to win 12 Grand Prix for Brabham, Ferrari and Williams. Going into the final race, in Las Vegas, Reutemann held a one-point lead over Nelson Piquet.
Reutemann qualified on pole, but eventually lost out during the race. Alan Jones, his teammate, lapped him on the way to victory and Piquet finished fifth to nab the title by one point. This brought an end to a career with high potential. Reutemann started two races the next season, but then abruptly decided to retire.
Reutemann decided to retire from Formula One as a result of the Falklands War between Argentina and the United Kingdom. His last race in Formula One was the Brazilian GP in 1982.
#3 Tony Brooks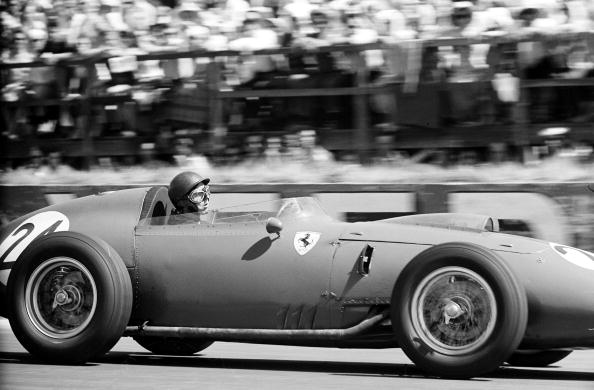 One of the finest drivers of the 50's era of Formula One, Tony Brooks became the first British racer to win a Grand Prix in a British car. Brooks made his debut in 1956 with Owen Racing. He raced for Vanwall and Cooper but his most successful season was with Ferrari.
He finished runner up for Ferarri in the 1959 championship. He finally retired in 1961 with six wins and 10 podiums.
#2 Ronnie Peterson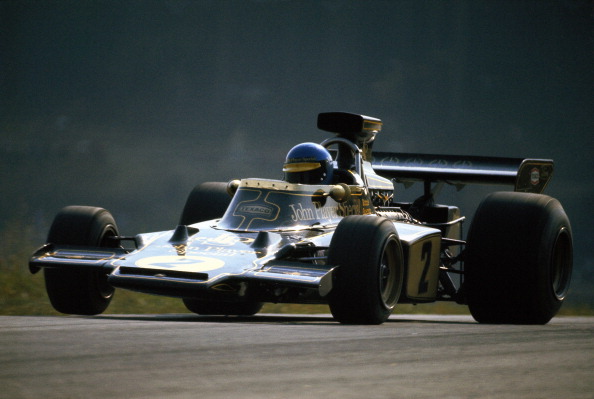 Considered the fastest driver in the mid 1970's, Ronnie Peterson was twice runner up in the championship. The Swedish driver made his Formula One debut in 1970 for a lesser known team after winning the Monaco F3 race in the previous year, and though he finished second to Stewart in the 1971 title race, it wasn't until 1973 and his spell with Lotus that he started winning races alongside Emmerson Fittipaldi.
He returned to Lotus in 1978 after a two year break and supported Mario Andretti's title campaign, but succumbed to his injuries sustained at the Italian GP. Peterson had 12 race wins in his Formula One career.
#1 Stirling Moss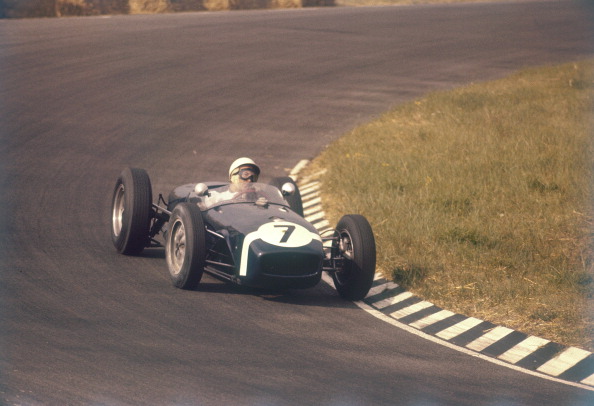 Stirling Moss remains one of the greatest drivers to have not won the championship. In his illustrous career, Moss raced with Mercedes, Vanwall, Maserati, Cooper, Lotus and Hersham and Walton Motors. He won 16 of his 66 starts, finished second in the Drivers' standings four time and had three third-place finishes.
In 1958 racing for Vanwall, Moss lost the championship by one point to Mike Hawthorn at the Moroccan Grand Prix, the final race of the season. Hawthorn finished in second place and that was enough for him to clinch the championship.
Moss raced for three more seasons, finishing third in the Drivers' Championship in each one, before an accident at a non-championship race ended his career.