5 leadership lessons from sports
Editor's Pick
19 Dec 2012, 23:20 IST
918
How many of us actually believe that sports can help you become the leader in your life?
Not many, right.
In our society, majority of the people view sports as a mode of entertainment, failing to realize that sports can also play a crucial role in their work life.  Having worked in multi-national corporates – the major factor I owe my success are the lessons I have learnt from sports throughout my career.
Here are the 5 lessons I learnt from sports:
1)  Hard Work beats Talent when Talent fails to do the Hard Work: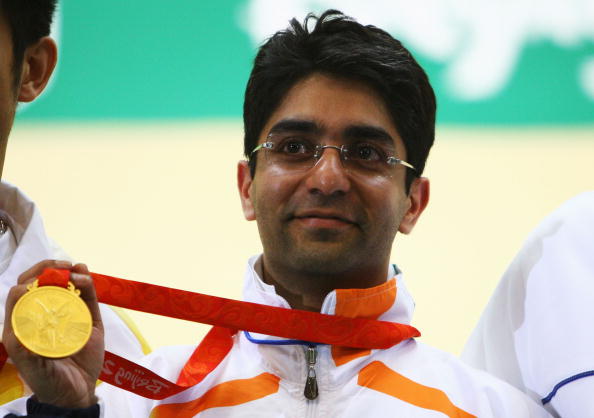 If you think that you are the best, then you are living in a mythical world of your own. There is bound to be someone who will be more talented than you are. That's how the world works.  But the one thing that talented people forget is the power of hard work that can help them achieve their goals and get them where they want to be.
Otherwise, how can you explain the fall of players like Mark Philippoussis, Marat Safin and our very own cricket team of the 90s, which in spite of big names like Sachin Tendulkar, Mohammad Azharuddin, and Kapil Dev failed to win a majority of their test matches outside India.
Observing these players led me to believe early on that even if people had talent, if I could outrun them by my hard work, I could still be the best in my field.
"Practice is a talent. Perseverance is a talent. Hard work is a talent." – Abhinav Bindra
2)  The difference between possible and impossible lies in a person's determination. If you are a champion, you will never give up.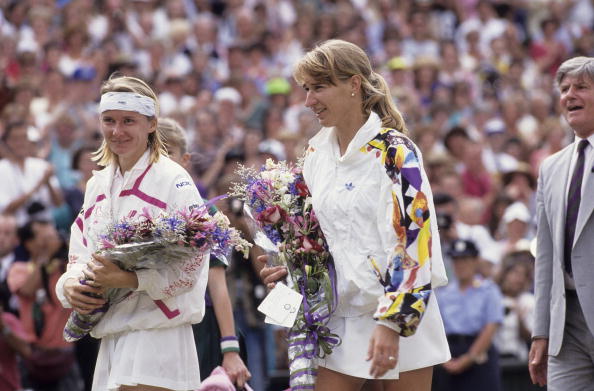 "This is just impossible – How can I even do this?" How many times have you heard the same lines echoing in your mind? Everyone has their own dreams, I too have mine. The big question is how many have the courage to follow them. There are times when we feel like giving up in our lives.
I learnt my second  lesson very early in my life, when I watched Steffi Graf take on Jana Novotna in the 1993 Wimbledon finals. She was down 6-7, 6-1, 1-4 , 30-40, and everyone thought that Jana Novotna would win her first Wimbledon final, including myself.  Obviously, Steffi should have given up as Jana Novotna was two service breaks up. As I closely watched Steffi Graf, I saw no sign of stress or fear in her eyes. She was calm and composed, like a person who wanted to give her best till the end. The result – Steffi won the final and her fifth Wimbledon title.
The day is still etched in my mind, and whenever I am in a situation where things haven't gone my way, I simply close my eyes to remember the day when I thought Steffi would lose for sure, and still won. When I open my eyes, I know that I cannot give up. If I do, then I might never have a chance to win.
If you try, I cannot tell you for sure if you will succeed, but if you give up, I can tell you for sure you will lose in life.  
"Pain is temporary, Quitting lasts forever."
3)  Negativity will knock at your door, but it doesn't mean that you have to let it in.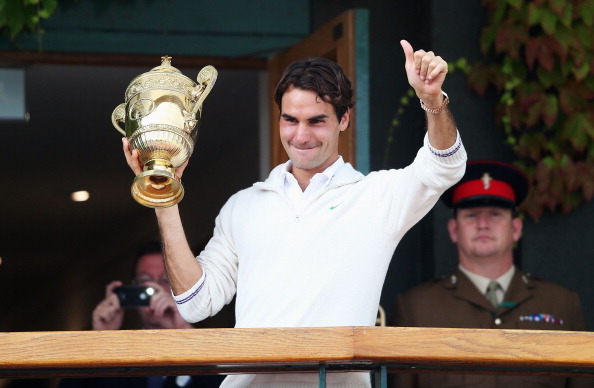 I can bet that there is no single person on this earth who has not heard negative feedback about his dreams and what he wants to do in life. Every other person will first laugh at you or mock you for the sheer stupidity of your ideas and tell that you will be a complete failure. For such kind of people, the lesson I have learnt from sports is to be thick skinned.
Tracy Austin in 1982 defeated Steffi Graf in their first match and declared publicly: "We have a hundred like her back in the States." Imagine if the 13-year old Steffi had listened to her. Roger Federer became world No. 1 and won his seventh Wimbledon title in 2012, when every critic had written him off and predicted famously that he has no chance to achieve such a feat in the presence of Nadal and Djokovic.
"If people are trying to bring you DOWN, it only means that you're above them"
I will share the next 2 lessons in part 2 of my article next week. Till then leave your comments and feedback. Cheers, have a happy weekend! For any questions, you can mail me at apekshaha@gmail.com