Arsene Wenger: What should I make of him?
Feature
17 Mar 2012, 09:43 IST
547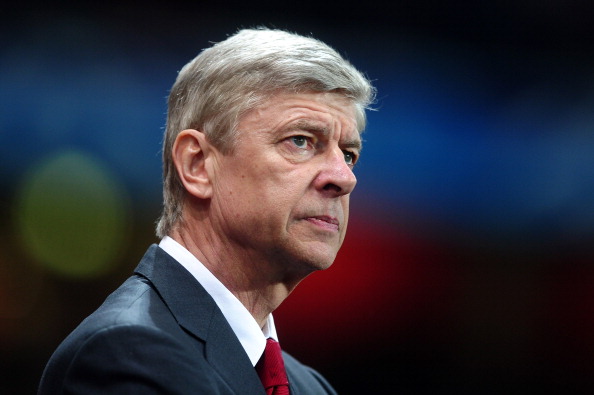 I have been following Arsenal Football Club for the last 11 years or so. Earlier, it was casual; now it is much more than that. If I say that Arsenal runs in my veins; I am sure this will not be an exaggeration in any sense. In these 11 years, Arsenal has changed completely. Even the home venue has also shifted from Highbury to the Emirates (I still love the low camera angles being broad casted at Highbury). But one thing that has not changed and has remained stable in turmoil that encompassed the club is our manager, Arsene "Professor" Wenger. Players came and went, teams visited and left, but Wenger is here, rock solid. Jumping on the sidelines, arguing with the referees and still, delivering consistent performances with young players.
To be honest, till date; I am not sure what I think about Wenger. Is he the best man for Arsenal even with his youngsters grooming and money saving policies which does not hold much relevance in today's BPL structure and environment? Is he arrogant when it comes to transfer strategies? Or is he the best man for our beloved Gunners, who, after such a traumatic start of the season, are still going strong and looking good value for their current position in the league? Lot of verdicts have come and gone and debate is still hot among the die hard fans.
In his 15 year era, I do not think he has seen such fluctuating fortunes in one season of the league which 2011-12 has offered him. Qualifying for Champions League amidst sale of Fabregas and Nasri; embarrassment at Old Trafford and drubbing of London clubs Chelsea and Tottenham Hotsp*rs; add to this the humiliating defeat at San Siro and then an inspired display against the same opposition a fortnight later. Lots of ups and down for the Prof. And fortunately, we have come down better after each down. Really do not know whether I should blame Wenger or praise him.
After 8-2 defeat, we went on a good unbeaten run until Manchester City match. Then, we have played stupendously after AC Milan clash. Every one (including me) gives credit to the players as they perform on the pitch, but for the first time this year, I believe that it is Wenger's experience behind this.
Why I think so? Well, there are many reasons- most notably, an established back four. For the complete season, we have to deal with injuries to our defenders which forced the manager to play makeshift defenders. Sometimes they click, sometimes they do not. But now, as we are playing consistent back line; things have improved and I will give full credit to Vermaelen who has been fantastic. I think he is the most mentally strong player in our side (remember Fulham 1-1 and Newcastle 2-1).
Also, the confidence that Wenger has instilled in Rosicky is amazing. He is a player who Wenger signed 6 years back. And at the front; I do not think you need a bigger example than our beloved RVP. In the absence of creative midfielders Fabregas and Nasri; RVP has molded himself into a magician who does things as he wants.
I criticized Wenger a lot after the match against Man U when he substituted Ox after such a dazzling display. But now when I look back at the facts; I just can't say no to the fact that nobody can manage Arsenal better than him. Although those words and feeling were purely emotions and were said in the heat of the moment and you also look at the line, "7 TROPHYLESS YEARS FOR A TEAM THAT HAS FINISHED CONSISTENTLY IN TOP 4"; the way he gets the best out of the young players is unbelievable. In a club like Chelsea and Liverpool, he might have left after a season without silverware but at Arsenal Football club, we run things differently, in a way they are meant to be run.
Wenger has now been given license to spend by the Board and I am sure he will make some good enforcement this summer in the squad that is abundant in talent; just needs some experience to go. And if next season, our squad remains injury free as of now (I hope I am not jinxing them) and the players which will be bought make impact (unlike Denilson, Eboue, Djourou and Squillaci; there are lots more; I do not want to unnecessarily lengthen the article); we could possibly upset the clubs which are in neck level debt and those, fuelled by constant supply of oil money and still mourn of lack of depth in squad.
The INVINCIBLE season and the recent record of winning four consecutive games in the league after trailing 1-0 speak for the man. I feel that next season is Arsene Wenger's season; both in terms of the squad coming of age and we fans are long due one. Hail Arsenal. Hail Gunners.