BPL Title Race: Game by Game Predictions
Editor's Pick
04 Mar 2011, 11:36 IST
554
Its a testament to Wenger's genius that a team built on a shoestring budget is regularly in contention around this time of the season. As little as a week ago, Arsenal looked to be firm favourites to win the Premier League. They were in the Carling Cup final, had players returning from injury and had just beaten the best team in the world – Barcelona. In one week however, they lost the Carling Cup final and more importantly lost Van Persie and Fabregas.
It could have been all over on Tuesday. Manchester United could have driven the final nail in Arsenal's coffin by beating Chelsea at Stamford Bridge. But they didn't. They lost the match and Vidic lost his head. United now go to Anfield without their first choice center halves. There they have to face a resurgent side, determined to stop United from getting to their 19th title – and they might have to rely on Johnny Evans (dear oh dear) to see them through.
But will all this affect the final outcome? There are 10 games left for United and 11 for Arsenal. Experienced managers prefer to take it one game at a time and that is what we will do too. Starting with Manchester United: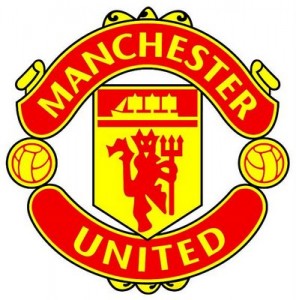 Game 1: Liverpool Away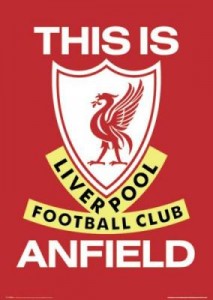 The bookmakers still favour Manchester United to win at their old enemy's home, but Kenny Dalglish will have other ideas. Having lost their way under Hodgson, Liverpool are desperately seeking a way get back among the big boys of England. This is the perfect opportunity to show the world that they are still a big club and to remind the Mancs what Anfield is all about. Still, expect United to get something out of this.
Prediction: Liverpool 2 Man United 2. United Points Tally: 61

Game 2: Bolton Home
This is a tricky one for United. The team will be fatigued after a week containing the FA Cup round against Arsenal and the Champions league tie against Marseille. Owen Coyle's team are no pushovers, but United can still edge this one. Prediction: Man United 3 Bolton 2. United Points Tally: 64

Game 3: West Ham Away
Easy picking for United this one , the relegation battlers wont be able to beat United 2 times in a season and this match will be after a long international break. So lets cut to the chase.
Prediction: Man United 3 West Ham 0 United Points Tally: 67
Game 4: Fulham Home
Fulham have not been the same since the LMA Manager of the Year (I can hear Liverpool fans cursing) left them  and  Mark Hughes will demonstrate again that Fergie's old boys are ready to roll over for him when he asks them to.
Prediction: Man United 2 Fulham 0 United Points Tally: 70

Game 5: Newcastle United Away
United wont squander this like Arsenal. Newcastle just dont have the quality.
Prediction: Man United 1 Newcastle 0 United Points Tally: 73

Game 6: Everton Home
David Moyes' side always gives a fight to United, but this season has been horrendous for the Merseysiders. They have no chance at Old Trafford.
Prediction: Man United 3 Everton 1 United Points Tally: 76

Game 7: Arsenal Away
This will be a big game. After many years, this game will have the additional importance of being a title decider. Arsenal cannot afford to lose this one. They have beaten Chelsea and Barcelona at home this season and they must beat United to stay in the hunt. By this time however, Rooney will be in top form and a high scoring draw is expected.
Prediction: Arsenal 2 Manchester United 2 United Points Tally: 77

Game 8: Chelsea Home
This will be a big test for United. Especially if they play the Champions League semi final a few days before this clash . Chelsea will be fighting for a Champions League berth next season and they will give it everything. They might end up canceling each other out.
Prediction: Man United 1 Chelsea 1 United Points Tally: 78

Game 9: Blackburn Away
No wonder Fergie was upset when his old friend Sam Allardyce was sacked. This means that United will actually have to fight for the 3 points that they hitherto would have received as gifts. But they will get them anyway.
Prediction: Man United 2 Blackburn 1 United Points Tally: 81

Game 10: Blackpool Home
This is a tough one to predict. The season would probably have been decided before this and United might decide to field youngsters. Assuming that is not the case, it will be a stroll in park for United.
Prediction: Man United 5 Blackpool 0 United Points Tally: 84
So I predict United to end up with 84 points. Let us have a look at Arsenal's run in.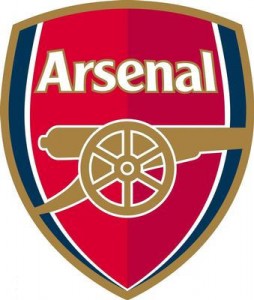 Game 1: Sunderland Home
This wont be an easy fixture by any means. Sunderland will get in the gunner's faces, but eventually the home side's quality will show.
Prediction: Arsenal 2 Sunderland 0 Arsenal Points Tally: 59

Game 2: West Brom Away

Another one of those tricky fixtures. Arsenal can get all three points though, they can perform their weekly cock-up in some other competition.
Prediction: Arsenal 2 West Brom 1 Arsenal Points Tally: 62
Game 3: Blackburn Home
The Venky's fired Allardyce and now want free flowing football. Many Thanks!
Prediction: Arsenal 3 Blackburn 0 Arsenal Points Tally: 65
Game 4: Blackpool Away

Another team committed to good football. Thanks again.
Prediction: Arsenal 4 Blackpool 1 Arsenal Points Tally: 68
Game 5: Liverpool Home
This has been a scrappy fixture over the last few years, but Arsenal have usually come out on top. Wont be surprised to see a drop in commitment from the Liverpool players, who wont want to be knocked off their f**king perch.
Prediction: Arsenal 1 Liverpool 0 Arsenal Points Tally: 71
Game 6: Tottenham Away

Ah, our very own noisy neighbors. Even if the entire Arsenal team falls sick a day before the game and we end up playing them with our ladies team – I, as an Arsenal fan, still wont predict anything less than an Arsenal victory.
Prediction: Arsenal 2 Spurs 1 Arsenal Points Tally: 74

Game 7: Bolton Away

Owen Coyle has developed a fantastic team at the Reebok and by this time,Arsenal will be due a clanger.
Prediction: Arsenal 1 Bolton 2 Arsenal Points Tally: 74
Game 8: Manchester United Home
A draw as discussed earlier.
Prediction: Arsenal 2 United 2 Arsenal Points Tally: 75
Game 9: Stoke City Away

Arsenal's Premier League hunt will end here. Stoke is the worst place to go as far as Arsenal is concerned, for well known reasons. Stoke will manage to take 3 points and knock at least one Arsenal player out for 3 months. Pulis will get a bottle of fine wine from Fergie after the match.
Prediction: Arsenal 1 Stoke 2 Arsenal Points Tally: 75
Game 10: Aston Villa Home
Fergie has his set of loyal managers – Mark Hughes, Steve Bruce, Allardyce, Pulis, etc. who will do anything he wishes. Despite being an outsider in the league, Wenger has one too! Monsieur Houllier will get a bottle of French wine after this match from Wenger.

Prediction: Arsenal 4 Aston Villa 2 Arsenal Points Tally: 78

Game 11: Fulham Away

Arsenal dont enjoy the small rough ground and tall defenders like Brede Hangeland. Arsenal might get Van Persie back for this game though (optimistically speaking) and they should get all 3 points.
Prediction: Arsenal 2 Fulham 0 Arsenal Points Tally: 81

So overall prediction: The title is Manchester United's to lose. Arsenal will keep it alive until the end, but eventually will not have the legs to surpass the Mancs. We can talk endlessly about Arsenal's flair and United's lack of it, but eventually the Premier League is decided by points and United seem like they will end up with more. Arsenal fans can get some positives out of this. If United win their 19th, Fergie might decide to retire.