Di Matteo pulls off the Italian job
624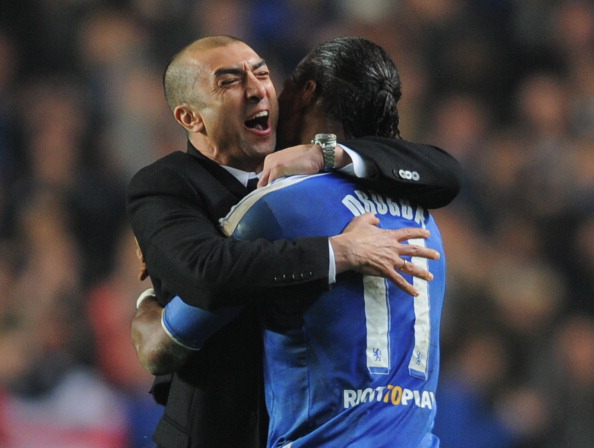 March 3 2012- The Chelsea dressing room is filled with gloom and despair. They have just lost 1-0 to West Bromwich, and their confidence has hit rock-bottom. The players are under-performing, seemingly discontent with their young manager Andres Villas-Boas.
Fast forward 12 days, and the scenario is completely different. They have defied the odds and overturned a 3-1 deficit against Napoli, thrashing them 4-1 comprehensively and have progressed to the quarter-finals of the Champions League. The media is all praise for the veterans of Chelsea for the way in which they weathered the initial Napoli onslaught and went on to win the tie. Everybody is in a happy mood, and things are suddenly looking rosier for them this season. Three wins in a row, ensuring progress into later stages of the FA Cup and Champions League is remarkable for a side fighting to finish fourth in the league. The man behind this remarkable transformation is the quiet unassuming Roberto Di Matteo.
After Ray Wilkins' acrimonious departure in 2010, Di Matteo was brought back into the club in which he had made a name for himself as a player before joining as an assistant under AVB. He had enjoyed a successful season with West Bromwich, guiding them to promotion and earning many plaudits for their fast-paced attacking football. The Chelsea Board viewed him as the ideal man to assist AVB in transforming Chelsea into a vibrant, attacking side.
Once AVB was sacked for the string of poor results that was threatening to derail Chelsea's aspirations, Di Matteo took over as caretaker manager. He set to work to repair a highly unstable squad, filled with super-egos. His first priority was to rectify the back four, which was in tatters. He restored the position of the defensive line from high-line to normal, and encouraged the defensive midfielders to play a greater part in attack. This resulted in stability, as well as the assurance of adequate number of players helping the defense. Check.
Then there was the problem of the midfield. Raul Meireles was marked out as dead wood (against Birmingham, he was substituted after 35 minutes). Di Matteo motivated Lampard, Mikel Essien and the others to help Mata.  Continuing with Chelsea's tradition of attacking full-backs, Ivanovic and Cole were ordered to play further up the field. You can see that these tactics have worked, as Lampard and Ivanovic are enjoying some good form. Ivanovic, in particular, has added the extra attacking dimension to Chelsea's attack. And Drogba is thriving under these conditions. He recently scored his 100th league goal for Chelsea, which no doubt boosted his sagging morale.
Of course, Di Matteo is seen as a temporary stop-gap until the end of the season, when the usual manager-hunt will resume. But if Chelsea maintain this form, not even Abramovich would want to sack him, loathe as he may be in going against his principles of recruiting high-profile names for the Chelsea hot-seat.