Mario Balotelli gate crashes Inter's press conference
News
28 Mar 2012, 10:58 IST
554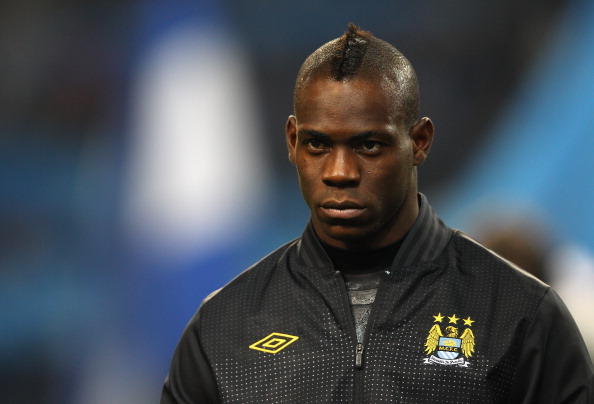 In what would have been a regular presser at Inter Milan where the scribes would pick the – fourth manager in two seasons – head for answers to fill in their back page columns, Mario Balotelli ensured that this will make it to the front page.
After drawing at Stoke City and failing to bridge the gap between City and Manchester City in the title run-in, Manchester City striker Mario Balotelli flew in to Milan for meeting his old teammates.
It is hard to ascertain whether Mario has lost his way around San Siro or was attracted by the flash bulbs, he casually strolled into a press conference where Inter's new manager Andrea Stramaccioni ( Don't try hard to register his name…he'll be gone before you can learn how to spell it) was addressing reporters before taking charge of the affairs at Inter.
Mario shook a few hands, flashed his white toothy smile for the camera men and left without taking any questions.
Later on, speaking to Inter's Channel Balotelli said: "I was pleased to see my old teammates again.
"I saw almost everyone, it was a great feeling."
City fans reading this should try not to panic…Roberto Mancini gave the striker a couple of days off and Mario did not break any curfew.