They fought and won - Sportsmen who overcame asthma
Timeless
Overcoming adversity is an integral part of every sportsman's DNA. The opportunity to go head-to-head with the best and try to beat them only presents itself to a select few people. These are the people whose conquests define every successive generation. These men and women achieve their hall of fame status through not just dedication and practice, but the sort of tenacity and chutzpah that just seems to dwarf the achievements of those whom they leave in their wake.
These sportsmen must first conquer the demons within themselves before entertaining dreams of toppling titans. One such demon is personal adversity. Adversity takes many different shapes, forms and sizes; it debilitates to varying extents. But adversity, in all its forms, deserves its day in the sun; its moment of glory because it produces as many champions as the world's finest coaches. One of the more severe forms of adversity that these greats tend to overcome with alarming frequency is asthma. Those who suffer from it will know and appreciate its effects, and hopefully this will help them in breaking free of its shackles. Here is a list of some men and women that have overcome the odds just so that they could overcome even bigger odds.
5. Ian Botham
Although the clichéd 'Gentleman's Game' might not have meant a lot to Sir Ian, the phrase 'hard as nails' certainly did. He overcame asthma while still young and went on to achieve great things as captain of England. He conquered his lung condition handsomely, scoring centuries and taking wickets in humid conditions, as well as bone dry conditions. Andy Roberts once bowled him a bouncer which hit his teeth. Botham simply spat out blooded teeth and resumed batting. If that doesn't send shivers up and down your spine, you probably need to look up Andy Roberts.
4. Justine Henin
Often dubbed the 'female Federer', the greatest compliment to her is that Federer is occasionally called the 'male Henin'. Their one handed backhands thinly veil the complexity of the shot and is definitely the aspect of her game women's tennis fans miss most. She won seven grand slams after overcoming asthma and now coaches children.
This Ethiopian marathon runner has gotten better with age and has won seven marathons ranging from the more pleasant conditions of Berlin to the devilish Dubai. He suffered from asthma growing up on a farm, but had to help his parents with their arduous farming activities. He ran 10 kilometers to school every morning and ran back every evening. When a reporter asked him about running marathons with his left hand slightly crooked, he said it was because of his childhood posture of running to school clutching his books. Compared to the difficulties that an average impoverished African child has to overcome, asthma is probably nowhere close to impossible; but Haile did it with style and will definitely go down as one of the greatest sportsmen ever.
2. Paula Radcliffe
Contrary to the popular belief that the world's best long distance runners hail from Africa and thereby possess a certain magical gene that enables them to keep running and breaking records, Paula Radcliffe is a thoroughbred Britton who also overcame asthma. Unlike a lot of other asthmatic endurance runners, she did not withdraw from the Beijing Olympics and finished the marathon in a modest 23rd place, despite cramping up. She has won eight marathons and numerous cross country races and half-marathons.
1. Paul Scholes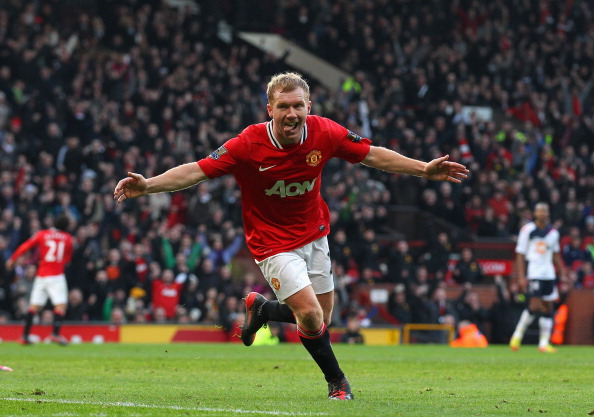 Besides having one's judgment slightly clouded by an avid passion for Scholes' former team Manchester United, it is difficult to overlook his achievements and longevity. The first time Sir Alex laid eyes on the pint-sized local lad, he hastily told Eric Harrison, United's youth coach, that 'this boy doesn't stand a chance'. Forget the asthma. The sheer fact that Scholes overcame and completely embarrassed the snap judgment of arguably football's best ever brain puts him at the top of any list. The man who once found it difficult to cover the entire length of a football pitch has gone on to win 25 trophies at United over a career spanning three decades, sometimes scoring the kind of goals dreams are made of, and sometimes tackling like a nightmare.
Asthma is a horrible disease and those of us who have the means to overcome it owe it to the others who don't to not just lead normal lives, but to leave something behind, something like a legacy, something to inspire future generations. Long live adversity!