Indian have topped Group B at the Squash World Cup 2023, having defeated Hong Kong, South Africa, and Japan convincingly in the league stage matches. They started their campaign with a 4-0 victory against Hong Kong and defeated South Africa too by the same margin.
Indian players Joshna Chinappa, Saurav Ghosal, Tanvi Khanna, and Abhay Singh won their respective matches against both opponents to bag clean sweep victories.
India were up against Japan in their final group-stage fixture and needed a victory to finish atop the table. Abhay Singh was first up against Tomotaka Endo, who was the best in the business today for Japan. He defeated Abhay in three straight games to give his side a 1-0 lead in the competition.
However, Joshna Chinappa, Saurav Ghosal, and Tanvi Khanna registered victories against their respective opponents to ensure India faces a relatively less tough opponent in the semi-final.
Chinappa and Ghosal bagged a couple of points each, taking it to the final game. Both opponents gave them a tough fight but it was the Indians who has the last laugh. Meanwhile, Tanvi Khanna defeated Akari Midorikawa in three games to guide her side to a 5-1 victory.
---
Squash World Cup 2023: Results (Indians Only)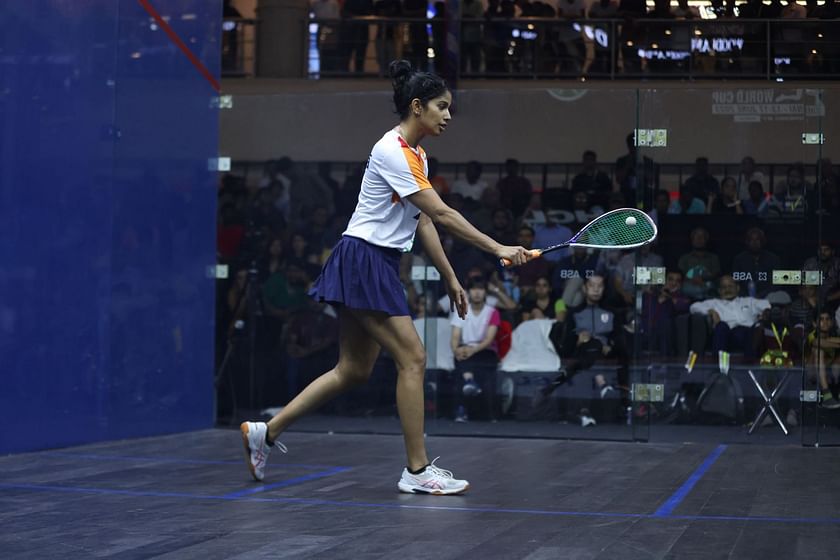 Tuesday, June 13
India 4 - 0 Hong Kong, China
Abhay Singh beat Chung Yat Long 3-0
Score: 7-2, 7-3, 7-6
Joshna Chinappa beat Heylie Fung 3-0
Score: 7-1, 7-5, 7-5
Saurav Ghosal beat To Yu Ling 3-1
Score: 5-7, 7-2, 7-5, 7-1
Tanvi Khanna beat Tse Yee Lam Toby 3-2
Score: 5-7, 6-7, 7-1, 7-4, 7-3
---
Wednesday, June 14
India 4 - 0 South Africa
Tanvi Khanna beat Hayley Ward 3-1
Score: 7-4, 7-2, 3-7, 2-7
Saurav Ghosal beat Dewald Van Niekerk 3-0
Score: 7-6, 7-4, 7-1
Joshna Chinappa beat Lizelle Muller 3-1
Score: 7-4, 7-3, 3-7, 7-1
Abhay Singh beat Jean-Pierre Brits 3-1
Score: 7-4, 3-7, 7-6, 7-5
---
Thursday, June 15
India 5-1 Japan
Abhay Singh lost to Tomotaka Endo 0-3
Score: 6-7, 6-7, 2-7
Joshna Chinappa beat Satomi Watanabe 3-2
Score: 2-7, 7-4, 3-7, 7-5, 7-5
Saurav Ghosal beat Ryunosuke Tsukue 3-2
Score: 7-6, 6-7, 7-4, 3-7, 7-5
Tanvi Khanna beat Akari Midorikawa 3-0
Score: 7-4, 7-1, 7-2