Valorant is a 5v5 character-based first-person shooting game which involves the use of abilities to impact and change the outcome of the match. Valorant is one of the most trending games in gaming communities right now.
Many professional gamers have praised Valorant while some have criticised its early release date as well.
However, Riot Games has quoted in this subject as well:
The beta has also allowed us the ability to help define what are acceptable play patterns and what aren't - i.e. when is a play legit and ingenious vs. When is it a glitch or an exploit. We've seen some very creative uses of ability combos and pixel perfect placements that go outside of our expectations for the competitive integrity of the game, and now feel confident we can react quickly when new issues arise, as well as solving more fundamental exploits on maps. Credit-Riot Games.
Also read- How to download Valorant
With Valorant's release today, a lot of newer content has released and one of those is the new 'Spike Rush Mode". Here is the Gameplay footage of the mode:
---
What are the rules of Spike Rush Mode in Valorant?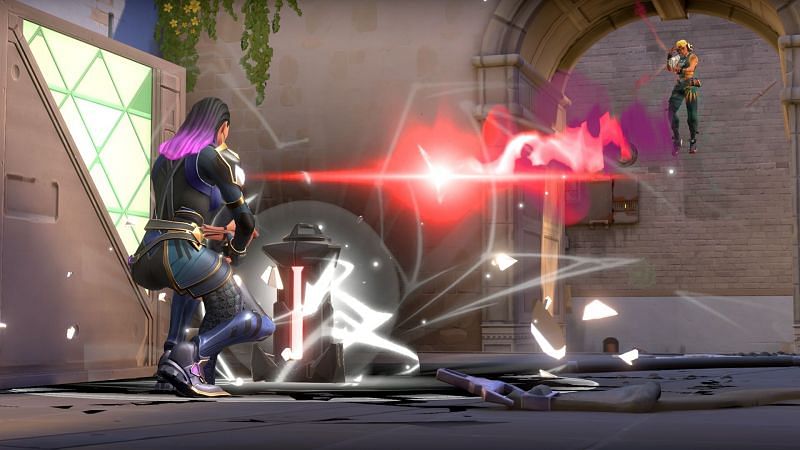 ● Games last about 8–12 minutes.
● Plant the Spike—except everyone on attack has a Spike!
● Best of 7 rounds, with shorter pre-round and round times
● Swap between Attack and Defense after 3 rounds
● Everyone on both teams gets the same random weapon
● You get all basic abilities for free every round
● You get 2 ultimate points for kills and deaths
● Each round, 3-5 special powerup orbs are randomly selected to appear on the map
○ These powerup orbs can range from speed boosts to gun upgrades to bonus damage.
This game mode certainly feels very fast-paced than the other game modes. Thus, players who are looking for some adrenaline pumped gameplay this is the ideal game mode for you.