Amit Kumar wins Silver medal at the 2013 Senior World Wrestling Championship
2.35K //
16 Sep 2013, 23:53 IST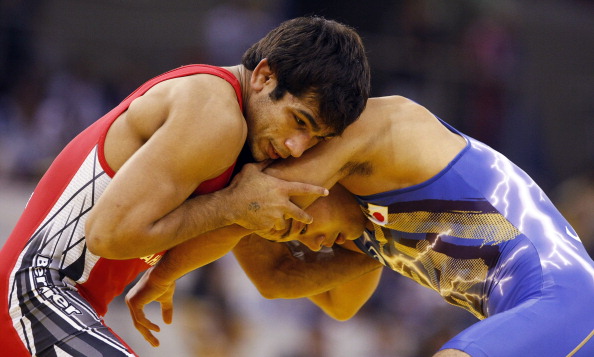 The Indian wrestler, Mr. Amit Kumar, 55 Kg. Free Style, bagged Silver Medal for Indian in the 2013 Senior World Wrestling Championship being held at Budapest [Hungary].
In the first round, he got a bye. In the second round, he defeated Japanese wrestler Mr. Yasuhiro Inaba by 10-2 points. In the next round, he defeated France's wrestler Mr. Zoheir Elo Arraque by 8-0 points and qualified for the quarterfinal. In the quarterfinal round, he defeated USA Wrestler Mr. Agelo Alesmo Escobedo by 6-0 points and qualified for the semifinal.
Again, in the semifinal round, he defeated Turkish Wrestler Mr. Sezar Akgul by 8-0 points and qualified for the final. Unfortunately, in the final, he lost the bout to Iranian wrestler Mr. Rahimi Hassan Farma by 1-2 points and won the Silver Medal in 55 Kg. of Free Style.
The other 2 wrestlers viz. Arun, 66 Kg. Free Style & Satyavart Kadayan, 96 Kg. Free Style lost their bout and even could not qualify for the bronze medal bout.
The competition will be held till 22/09/2013. The competition in 60 Kg., 74 Kg., 84 Kg. weight categories of Free Style will be held tomorrow.