Is WWE Monday night RAW's 3-hour move a good thing?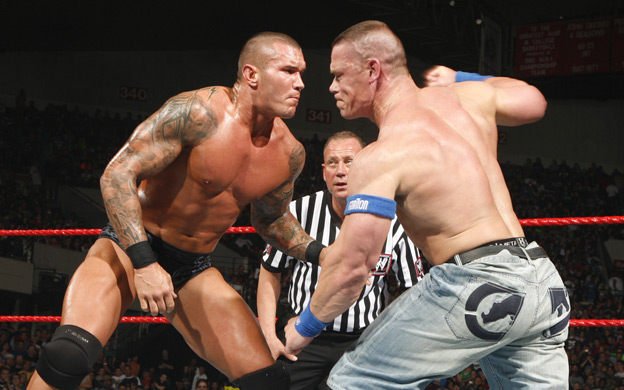 As you may have heard earlier this week, it was announced that WWE Monday Night RAW will be moving to a permanent three-hour time slot this summer, starting with the 1000th episode on July 23rd. WWE has been doing three-hour episode of the show semi-regularly for the last few years, and they always seem to see a bit of a ratings spike, which would seem to be the motivation behind the permanent move. Although many in WWE think that the show will be back to the standard two-hour broadcast by the end of the year. However, unless otherwise noted by those in charge (see: Vince McMahon and Paul "Triple H" Levesque), this move is permanent for the foreseeable future.
While it might seem like a good idea initially thanks to past ratings increases during the three-hour broadcasts, I think this could do more harm than good. For starters, in order to keep sponsorship dollars at a higher rate, WWE will likely need a regular increase in ratings each week during these broadcasts, something that is not guaranteed. This has been done before, and unfortunately, it didn't work the last time. For you newer fans, WWE's former competitor WCW did the same thing with their show Monday Nitro for several years. It worked at first, as the show was hot and the two companies were in the midst of the now-famous "Monday Night Wars". However, as WCW began to fall behind WWE (then WWF), the ratings for the three-hour broadcasts began to decline significantly. Granted, there were other factors at work, but the extra hour certainly wasn't helping, as fans began to get burnt out by the over-saturation of WCW on a regular basis.
Another reason why I don't think it will work is I have a feeling the extra hour each week won't be used properly. Now, WWE has one of the best, deepest rosters pro wrestling has seen in a very long time. However, many of the wrestlers in the company rarely even get an appearance on RAW, or even Smackdown! While it would be great if WWE used this extra hour to increase exposure to their less-utilized talents, as well as create brand new feuds and story-lines, there would be absolutely no problem. Unfortunately, there's no guarantee that will happen, especially when WWE seems to be so set in its ways on many things. Instead of seeing increased exposure for lower level talents and seeing new feuds build, the chances that we'd just get more time for the same people every week (such as John Cena and Randy Orton) is not only very possible, but extremely probable. We already get enough of these guys each week, and one of the reason so many people hate guys like Orton and Cena are because they are already shoved down our throats on a regular basis. Shoving them down our throats for an extra hour each week isn't going to magically make their detractors accept them. If anything, it will in fact alienate some fans, which could see ratings decline in a hurry.
For now, I am keeping an open mind about the extra hour of RAW each week, but I really don't have high hopes. Honestly, I'm agreeing with some backstage talk in WWE that believe the show will be back to the regular two hours before the end of the year, but at this point, only time will tell.