News - AW Released from WWE, Shawn Michaels at Raw, Top 20 Superstars of Summer & more
- Punk & Eve Cook: WWE Champion CM Punk and Eve Torres filmed a "kitchen cage match" special with celebrity chef Graham Elliot. Elliot has been a judge on reality TV show MasterChef and... *Visit Site for more...*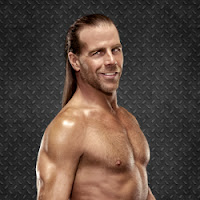 - Punk & Eve Cook: WWE Champion CM Punk and Eve Torres filmed a "kitchen cage match" special with celebrity chef Graham Elliot. Elliot has been a judge on reality TV show MasterChef and is from Punk's hometown Chicago, IL.
The show that was taped "culinary/wrestling smackdown." No word yet on when/where the special will air or any other details.
- HBK at Raw: Shawn Michaels will be appearing on Raw (13 August 2012) which is the final Raw before SummerSlam.
Brock Lesnar and Triple H are also scheduled for the show. Brock Lesnar teased a confrontation with Shawn Michaels on last Monday's episode of Raw (06 August 2012), telling "The Heartbreak Kid" that he would be seeing him "real soon."
- More on SummerSlam: Brodus Clay vs Damien Sandow will be added to next weekend's WWE SummerSlam card.
- Updates on Batista: Batista is currently training at his gym in Florida and highlights from his eight-week training camp will air in a four-part series on DirecTV beginning at 6am on October 6th.
Batista said in a press release issued on Thursday:
"Fighting MMA is a dream come true. I'm very excited to make my debut in Providence with Jimmy Burchfield, who has so much experience putting on fights. CES treats me like family and I can't wait to make my debut with them. MMA has been my lifelong dream and I'm glad to be able to do it with them on the East Coast."
- Divas on Magazine Cover: WWE Divas AJ Lee and Eve, and Vickie Guerrero, are featured on the cover of the newsstand magazine Inside Wrestling. The headline reads: "MAN-EATERS! THESE DIVAS ARE HERE TO DEVOUR."
- Abhraham Washington Released from WWE: The following is from WWE.com:
"WWE has come to terms on the release of WWE Superstar A.W. as of today, August 10, 2012. WWE wishes A.W. the best in all his future endeavors."
WWE manager AW has been released by the company according to WWE.com. AW took to twitter about 5:30 p.m. CT and started venting:
"AWPromotions is no more ladies and gentlemen. Thank you for your support and hate, it's been a great run. Now I get to do me which isn't PG! @TitusONeilWWE & @DarrenYoungWWE thank you for allowing me to speak on your behalf. You guys are the best and I'm glad to call you my friends! I've offended the wrong people that taught me how to have ATTITUDE It was the #WWE that made me bold and now it has turned it's back on me. Let this be a lesson to up and coming talent in the WWE don't try and be great like the Rock or Stone Cold. WWE isn't the same. Just be normal, shut up and be a yes man so you can collect your check and feel like your special. #SELLOUTS!!
"I remember a time when the WWE didn't care about breaking the mold but now everyone is so afraid of their own shadow. Thanks to the fans who showed me support over the whole Kobe thing and to those I upset I apologize again. Remember it's entertainment folks. I really do hope Linda wins that election because If not then all of this BS has been for nothing."
- Top 20 Superstars of Summer: WWE.COM has published a list counting down the top 20 Superstar summers of all-time based on a "Single Championship Triumph, major upset or spontaneous decision."
The list is as follows:
20. The Nexus (2010)
19. Ultimate Warrior (1988)
18. John "Bradshaw" Layfield (2004)
17. John Cena (2006)
16. The Undertaker (1998)
15. Hulk Hogan (1989)
14. Kurt Angle (2003)
13. Mankind (1996)
12. Batista (2005)
11. Shawn Michaels (1996)
10. Triple H (2003)
9. Bret "Hit Man" Hart (1997)
8. Edge & Christian (2000)
7. "Stone Cold" Steve Austin (1998)
6. "Macho Man" Randy Savage (1991)
5. Randy Orton (2009)
4. The Rock (2000)
3. British Bulldog (1992)
2. Brock Lesnar (2002)
1. CM Punk (2011)
Thanks to Sources: WrestlingInc & WrestleZone