Impact Wrestling News: Former WWE superstar to make official Impact Wrestling debut (spoiler)
5.53K //
16 May 2018, 11:36 IST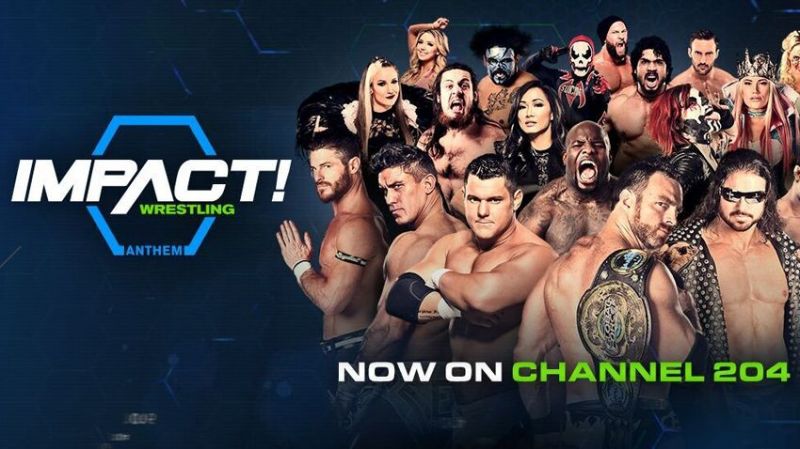 What's the story?
We recently published an update that former WWE superstar, James Ellsworth, may be signing with Impact Wrestling shortly. It turns out that Impact Wrestling has aligned themselves with yet another popular ex-WWE star.
Rich Swann will make his Impact Wrestling debut during the next round of television tapings. He will be part of the proceedings when Impact Wrestling heads to Windsor, Ontario, Canada.
In case you didn't know...
Rich Swann first made his debut on NXT and then became an integral part of WWE's Cruiserweight Division. He's a former Cruiserweight Champion, having defeated The Brian Kendrick to win the prestigious championship during an episode of 205 Live, not very long ago.
Late last year, Swann became involved in a domestic violence incident with his wife, Su Yung. He parted ways with WWE immediately following the incident and decided to retire from the business for good, as well.
He made a return to wrestling not long after the announcement, making a surprise one-off appearance for CZW.
The heart of the matter
Swann can be a huge addition to the roster, both in the singles and the X-Division. Impact Wrestling recently lost a whole host of talent and Swann's addition can help rebuild the gap that has been formed by their departure.
It must be noted that Su Yung, Swann's wife is currently employed with Impact Wrestling. It must also be noted that Swann is using the same name he used in WWE- 'Rich Swann', as it is his real name!
What's next?
The next round of Impact Wrestling tapings should be very interesting. What role will Rich Swann play for the company? We don't have to wait long to find out!
Author's take
I'm happy for Swann as well as Impact Wrestling. The two of them can make some magic down the line.
The question, of course, ladies and gentlemen, is 'can you handle this?'
---
Send us news tips at fightclub@sportskeeda.com