Moments that changed cricket forever: Kerry Packer's World Series Cricket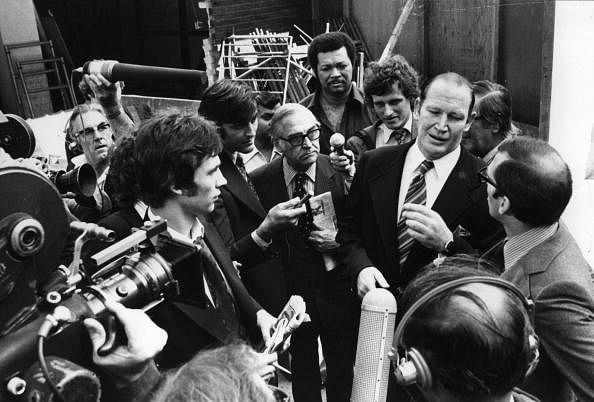 Some days ago, the Pakistan Cricket Board suggested the concept of a day-night Test match to their Sri Lankan counterparts. The Australian Cricket Board will be trialling day-night first class matches this season to check out the possibilities of playing a Test under lights in a couple of years from now. The ICC has already okayed the proposal for Test-playing nations to explore the idea provided it is mutually agreed upon by both parties. A pink ball would be used; possibly even coloured clothing.
It may also be noted that it's nearly thirteen years since the last limited-overs match at international level was played in whites.
If we were to go back in time to 1973 and tell someone about the happenings of 2013, we would be scoffed at, if not ridiculed outright.
At that time, cricket meant Test cricket, and one day cricket, which had just started to spread its wings, was treated as a pariah – a vehicle to capture the reducing attention span of the working class English cricket fan.
Test cricket was pure and pristine – to be preferably pursued as an amateur hobby rather than a profession, although the divide had been bridged some 20 years earlier. Commercialization of the game was totally un-English. And it took a die-hard Fosters-guzzling filthy rich Australian playboy to do it – and mostly by accident.
When his father Sir Frank passed away in 1974, Kerry Packer was put in charge of Channel Nine, one of the many media interests held by his family. Nine's ratings had been down in the dumps for quite some time and Packer's strategy was to get more sports programming on the network to target the sport-crazy Aussie. After securing the rights to the Australian Open (golf), Packer's next target was cricket, which was regaining its popularity in the country thanks to the resurgence of the Australian team.
Till that point of time, cricket in Australia was broadcast by the government-owned ABC (Australian Broadcasting Corporation), simply because no one else felt it was worth broadcasting. Packer made a bid of AU$1.5 million to the Australian Cricket Board (ACB) which was worth 8 times the existing bid. In response, the ACB awarded the contract to ABC for a marginally increased sum of AU$210,000.
Packer was incensed, but he had no plans to give up. He approached the Test and County Cricket Board (TCCB) of England for the broadcast rights to Australia's tour of England in 1977 with the same AU$1.5 million he hadn't got an opportunity to spend.
The ACB though were determined to not let Packer come on board and suggested to the TCCB that they offer ABC's contract for AU$210,000. Undeterred, Packer simply doubled his offer, which was accepted promptly. But he would never forget this incident.
Around the same time, a couple of West Australian businessmen, John Cornell and Austin Robertson, had an idea which they proposed to Packer – to play some televised exhibition matches, possibly with some of the recently retired players from the game. Packer had an even more audacious vision – he saw this as an opportunity to host a full series between the Australian team and the best players from the rest of the world.
To give this vision some direction, he brought on board the recently retired Ian Chappell and the then England captain Tony Greig to approach Australian players and other players around the world respectively. Everything was hush-hush; in close to three months, about 25 players had come on board for money or out of plain and simple dissatisfaction.
The news was leaked a couple of months later when the Australian team arrived to tour England. 13 of the 17 Australians on tour had committed to Packer and, as expected, all hell broke loose on the disclosure of the same. Greig came in for some special criticism for playing the role he did despite being an active cricketer. He was immediately stripped of his captaincy, although he did manage to keep his place in the team.
The English media supported their Australian counterparts in labelling the entire event as the "Packer circus" and portraying it as an object of ridicule. The Australian dressing room was divided, with the management threatening the Packer signees with life bans if they did not revert on their original decision. Not surprisingly, a dispirited Australian team surrendered the Ashes 3-0.