WWE Superstar Jey Uso gets married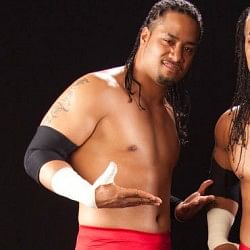 WWE Tag-Team star Jey Uso got married yesterday. His sister-in-law and WWE Diva, Naomi confirmed the same after posting a picture of the new couple on Instagram. The identity of the bride has not yet been made public.
Naomi also got married to Jimmy Uso only last month. A season of marriages for the Fatu family.