Former AEW Women's Champion Nyla Rose has lost someone dear to her, and we offer her our condolences. It is never easy to deal with loss, especially the loss of a loved one. In the case of losing several loved ones in your life, the grief is a whole lot more.
Rose mentioned that she had to put her dog down a few days ago, a day that every dog owner dreads. Dogs are often very loyal and loving companions, so a loss like this is hard to swallow.
Nyla provided an update on herself via Twitter, explaining that she had to put her dog down in the middle of the night on Friday, and the experience sparked memories of losses she encountered in the past, with her grandmother two years ago, and her sister days before Christmas last year.
See her tweet below.
We at Sportskeeda send our heartfelt condolences to Nyla Rose.
---
What's next for Nyla Rose in AEW?
Nyla Rose has had a successful career in AEW so far. She is a former Women's Champion, and although she currently is not holding any gold, her match history speaks for itself. At this point, one would ask, what's next for her?
She currently has an alliance with Marina Shafir. However, Vickie Guerrero – who formerly managed the duo – recently announced that she would be leaving the promotion in July. Due to recent controversy surrounding Vicky and the fact that she has been scrubbed from AEW's website, that departure may have come sooner than expected.
As for her singles career, Nyla Rose's last title opportunity was in November 2022 at Full Gear when she took on Jade Cargill for the TBS Championship. Although she was unsuccessful in her challenge for the title, the two superstars managed to put on a show.
Everyone will just have to tune in to AEW to see the plans for Nyla Rose. It would be nice to see The Native Beast in an angle similar to her feud with Riho in the early days of Dynamite. They set the bar for a feud in the women's division as they were going back and forth for the title.
Do you think Nyla should go for another singles run? Or should she and Marina Shafir focus on dominating the tag team division? Let us know in the comments section below.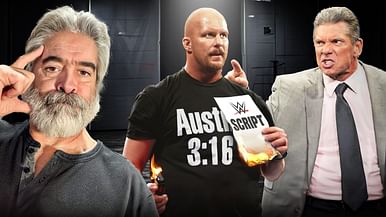 How Stone Cold was born in 2 minutes