Randy Orton has had a memorable pro wrestling career, but many look to his numerous runs as a heel for some of his best work. One of the feuds that gave him the most heat was when he terrorized Christian Cage, and it's about time the veteran returned to WWE to settle things with The Viper.
Christian Cage's future in AEW is currently uncertain after Jungle Boy Jack Perry buried the veteran alive during their match at Revolution. Many now believe that it could have been a way to write the legend off for him to potentially return to WWE or even step into a producer role instead.
However, if Cage were to return to WWE, it would be an opportune moment to turn the veteran babyface for one final run while allowing Randy Orton to embrace his heel persona again.
Notably, the stars had a well-received feud in 2011, where Randy Orton shockingly defeated Christian for the Heavyweight Championship just five days after Cage captured it.
Orton and Cage notably came to blows during the veteran's last WWE run back in 2020, where The Viper yet again walked away as the victor during an episode of RAW.
While Captain Charisma is due for some revenge, he initially signed a multi-year deal in 2021, meaning he still has quite some time left on his contract.
---
Missed out on last week's AEW Rampage? Catch up with the results right here.
---
Is Randy Orton still signed to WWE or has the veteran quietly exited?
The Legend Killer was last seen on WWE television in May 2022 but was slated to return by SummerSlam that same year. Unfortunately, Randy Orton suffered a back injury that's notably been severe enough to put him out for months.
According to PWInsider, Orton's name has only just begun to be mentioned internally in WWE, which after his long absence could spell a return at some point.
"There's been some rumblings about Randy Orton internally within the last week or so, where there hadn't been any discussion about him internally in some time," PWInsider reported.
The Viper's star power might end up luring quite a few AEW names from the promotion, especially FTR who have had a long friendship with Orton.
However, WWE fans are likely far more invested in seeing him return for what could be his last run in pro wrestling.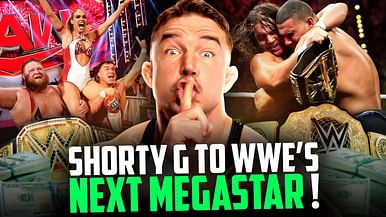 Why Chad Gable could be the next WWE mega star