Is WWE rectifying an error from recent past with 25-year old's potential main roster run?
Bron Breakker was allegedly stripped of the WWE NXT Championship at Stand & Deliver due to his father's remarks. However, the promotion may be searching for a storyline to correct that, considering Breakker was not involved in any shape or form in what Rick Steiner did.
It so happened that IMPACT pro-wrestler Gisele Shaw accused Steiner of passing transphobic comments. Shaw took to social media and penned down the incident and harassment. As the post gained popularity, it seemingly affected Bron Breakker's title run as well. Even though this wasn't the first time an online dispute cost a superstar a championship, Breakker could be an exception.
To correct this, WWE may have worked on a main roster run for the former NXT champion. Even though Breakker didn't make it to the main roster at the 2023 Draft, the creative team is seemingly working towards a title match between Bron Breakker and World Heavyweight Champion Seth Rollins.
If this title match goes through, it'll be an excellent opportunity for Breakker to break into the main roster while also giving The Visionary a chance to defend his title on NXT.
While it's unknown whether Titanland will book this match, it's still creating a main roster momentum for Breakker. Regardless of whether Rollins defends the title on NXT, he can accept the challenge but instead invite Breakker to Monday Night RAW!
---
Bron Breakker challenged WWE World Heavyweight Champion Seth Rollins out of accountability
On June 6, 2023, the former NXT Champion attacked the former NXT UK Champion Ilja Dragunov backstage. When questioned about it in the parking lot, Breakker revealed that it was because of accountability.
Breakker wasn't in the mood to let Dragunov get away with claiming he was the most intense man in WWE. He's determined to hold everyone accountable from the top to the bottom. This is when he spoke about the superstar at the top, Seth Rollins, and issued a challenge.
He didn't ask to go to Monday Night RAW for the match but instead asked The Visionary to come down to NXT for it!
Do you think Seth Rollins will accept the challenge? Let us know in the comments below.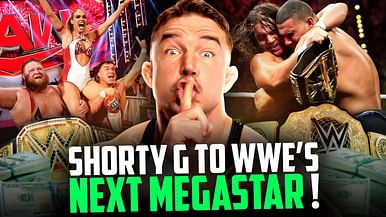 Why Chad Gable could be the next WWE mega star
See more
More from Sportskeeda